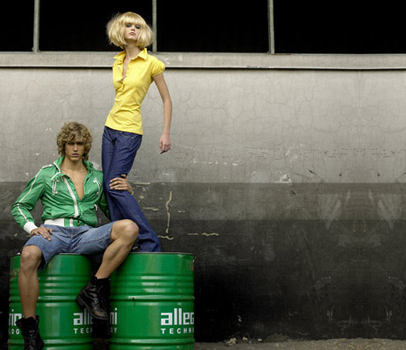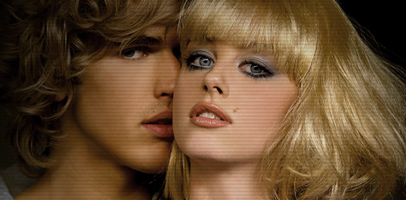 Set in an auto shop and machinery, Americanino Colombia's 2009 Campaign sheds some light to the global economic downturn. The theme is utilitarian and fresh. The overall style is a mixture of modern streetwear and retro 80s casual. Plus, it's spiced up with the classic Americanino attitude. Colors feature charismatic blues, mint greens, breezy aquamarines, bright reds and lemon yellows.
Americanino Colombia's various looks and designer denim jeans styles feature:
Ultra faded fabrics with the old school acid wash look jeans
Pale look with overall smooth faded jeans
Distressed look with whiskering and honeycombed styled jeans
Sleeveless plaid shirts with hood
Graphic 80s tees with tie in laces on the bottom hem
Track jackets with tennis style stripes
Zipped up graphic shirts
New wave post punk style tops

DesignerDenimJeansFashion:
Designer Fashion Trends Blog. Denim Jeans News Magazine.
Credit and Source Link:
www.americanino.com.co

Jean Culture: Designer Jeans Source. Denim Brand Names.
Related Post and Link:
Americanino Jeans Colombia

YOUR FEEDBACK: What do you think of the denim jeans campaign?
In Collections: Spring Summer, Mens Collections: Spring Summer, Womens Collections: Spring Summer on June 23, 2009.
Tags: 2009, 80s, Americanino, Americanino Colombia, aquamarine, denim, designer, designerdenimjeansfashion, fashion, jean culture, jeans