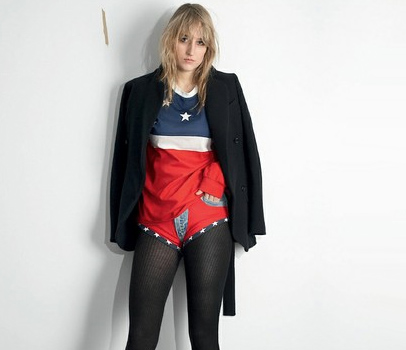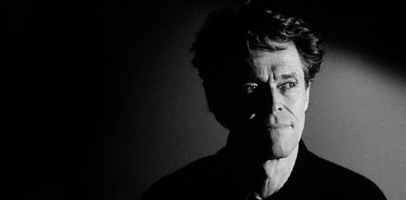 To determine if an actor or actress is suitable for the role, a screen test is performed. The method could be a scene, an excerpt of selected lines and actions or a specific performance needed for the project.
Adam Kimmel's Screentest for Fall Winter 2009 Collection is a film and fashion project inspired from Andy Warhol's Screen Tests from 1964-1966. Guests to the Warhol Factory would sit in front of a camera, keep still and told not to blink while the video is capturing them. Among the famous subjects were Gerard Malanga, Bob Dylan, Edie Sedgwick and Salvador Dali.
With Adam Kimmel's rendition, the Screentest project is a joint venture with Factory's own Gerard Malanga. A three minute video, black and white film, no audio, headshot framed window and a single spotlight let the subject make their own unique subtle movements and reactions. The collaborative effort intertwines with numerous artists such as Aaron Bondaroff, Aaron Young, Adam McEwan, Alex Wiederin, Asako Kitaori, Buero New York, Christopher Bollen, Dan Colen, David Blaine, Francesco Clemente, George Herms, Gerard Malanga, Glenn Ligon, Glenn O'Brien, Jena Malone, Klaus Bisenbach, Kunle Martins, Leelee Sobieski, Leo Fitzpatrick, Lisa Rovneer, Michael Nevin, Nate Lowman, Neville Wakefield, Rita Ackermann, Ryan McGinley, Sabina Schreder, Slater Bradley and Willem Dafoe. Among many interesting clips are Jean Malone's cute winks, Leelee Sobieski's adorable laugh, Willem Dafoe's calm reassurance and David Blaine's contemplative state.
The Fall Winter 2009 Collection complements the Screentest project with Adam Kimmel's trademark utilitarian looks, full body portraits and classic Factory style attitude.
Dan Colen wears 3 in 1 peacoat over DB smock, pocket front shirt and waffle scarf over jeans with sunglasses.
Rita Ackermann wears jumpsuit.
Leelee Sobieski wears jumpsuit.
Leo Fitzpatrick wears artist workcoat with waffle scarf over snap pocket shirt, naval jeans and military boot with sunglasses.
Aaron wears DB smock over pocket front shirt and naval jeans.
George Herms wears dress coat over overalls and pocket front shirt.
Jena Malone wears pocket vest with overalls and zip sweater.
Aaron wears artist workcoat over round collar shirt and USA pant.

DesignerDenimJeansFashion:
Designer Fashion Trends Blog. Denim Jeans News Magazine.
Credit and Source Link:
www.adamkimmel.com
screentest.adamkimmel.com

Related Posts and Links:

YOUR FEEDBACK: What do you think of the collection?
In Collections: Fall Winter, Mens Collections: Fall Winter, Womens Collections: Fall Winter on August 11, 2009.
Tags: 2009, 2010, Aaron Bondaroff, Aaron Young, Adam Kimmel, Adam McEwan, Alex Wiederin, Andy Warhol, Asako Kitaori, autunno, Bob Dylan, Buero New York, Christopher Bollen, clothing, collection, Dan Colen, David Blaine, DB smock, denim, designer, designerdenimjeansfashion, Edie Sedgwick, Factory, fall, fashion, Francesco Clemente, George Herms, Gerard Malanga, Glenn Ligon, Glenn O'Brien, inverno, jean culture, jeans, Jena Malone, jumpsuit, Klaus Bisenbach, Kunle Martins, Leelee Sobieski, Leo Fitzpatrick, Lisa Rovneer, Michael Nevin, Nate Lowman, Neville Wakefield, overalls, pants, Rita Ackermann, Ryan McGinley, Sabina Schreder, Salvador Dali, screen test, Screentest, season, Slater Bradley, video, Warhol, Willem Dafoe, winter