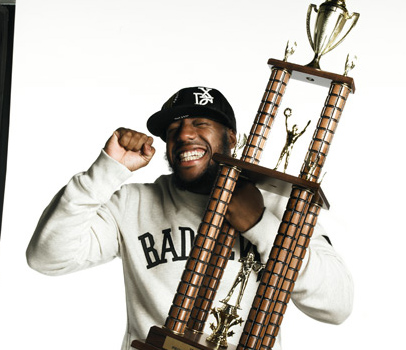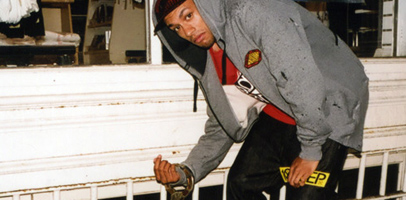 In literature, "The Outsiders" is a 1967 novel by Susan Eloise Hinton. It is a Bildungsroman or coming of age story similar to books such as J.D. Salinger's "The Catcher in the Rye", Harper Lee's "To Kill a Mockingbird" and even J. K. Rowling's Harry Potter series. The controversial book elaborates on two rival groups, the Greasers and the Socs ("So-Shes" or short for Socials). In 1983, an American drama film of the same name was directed by Francis Ford Coppola as an adaptation to this novel. Eventually the movie became a breakout film for many of its cast members (C. Thomas Howell, Matt Dillon, Ralph Macchio, Rob Lowe, Patrick Swayze, Emilio Estevez, Tom Cruise and Diane Lane).
With a glimpse of the "The Outsiders", 10.Deep's 2009 Fall Collection is divided into two categories. Delivery 1 is entitled "Proud to be a Problem". It pays homage to the delinquents, black sheep and problem children. The message focuses more on the drive for change and urge to challenge the status quo. The year has already seen a massive political shift in United States history. The Bad Seed crewneck, Tough Luck Button Down shirts, Strays & Vagrants tee, Murder City Work Pant and Proud Problem hood reflect this theme.
On the other hand, Delivery 2 is named "The Outsiders". The collection brings the great outdoors to the city streets and streetwear lifestyle. This is evident in clothing pieces such as the Deer Hunter vest, Iron Clad wool New Era flap cap, Lumbering Jack flannel, Duck & Cover jacket, Killington Convertible shirt and Sierra Nylon mountain parka.
Cast features rappers Emilio Rojas (Brooklyn), Danny Brown (Detroit), Nate Fantasia and Rodrigo Lima from the 10.Deep Skate Team and friends.
Notable denim jeans selections are:
10.Deep Mens Signature 4 Denim
10.Deep Mens Slim & Straight Denim
10.Deep Mens Slim & Straight Gray Acid Wash Denim
10.Deep Mens Slim & Straight Herringbone
10.Deep Mens Slim-Slim Denim

DesignerDenimJeansFashion:
Designer Fashion Trends Blog. Denim Jeans News Magazine.
Credit and Source Link:
www.10deep.com

Related Posts and Links:

YOUR FEEDBACK: What do you think of the collection?
In Collections: Fall Winter, Mens Collections: Fall Winter on October 4, 2009.
Tags: 10 Deep, 2009, autunno, Bad Seed, Bildungsroman, collection, Deer Hunter, denim, designer, designerdenimjeansfashion, Duck & Cover, fall, fashion, Francis Ford Coppola, Greasers, Harper Lee, Harry Potter, Herringbone, inverno, Iron Clad, J. K. Rowling, J.D. Salinger, jean culture, jeans, Killington, Lumbering Jack, Murder City, New Era, pants, Proud to be a Problem, season, Sierra Nylon, Signature 4, Socials, Socs, Strays & Vagrants, Susan Eloise Hinton, Tenth Division, The Catcher in the Rye, The Outsiders, To Kill a Mockingbird, Tough Luck, winter