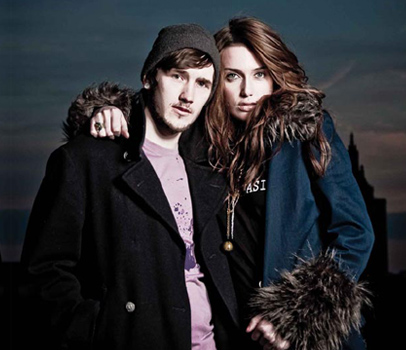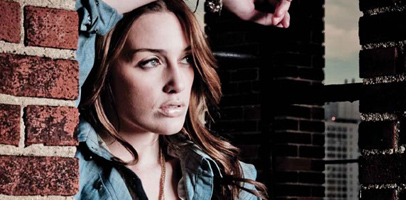 Invasion 68: Prague is a photography book shot by Josef Koudelka. The photo series was set in August 1968 when Warsaw Pact tanks invaded the city of Prague to end the Prague Spring period. This was a duration (January 5th to August 21, 1968) of political liberalization in Czechoslovakia during the era of Soviet Union's domination after World War II. After a Romanian gypsies photoshoot, Koudelka returned the day before the turmoil. In the midst of the Soviet-led invasion, he took a series of photographs to document the historical scenario. Somehow, the photos were smuggled out of the country without sanctions.

The inspiration to 4 Stroke's Fall 2009 Collection entitled "Invision/Invasion" is Josef Koudelka's "Invasion 68: Prague" book. The season collection, under the design direction of Nathaniel Freeman, evokes the spirit of resistance as reflected by Czech protesters. There's an industrial appeal with workwear styles and smokey washes. Military induced lines such as the trench cover up the men's collection. A noteworthy piece for womenswear is the reversible denim cloak. The women's denim selections focus on super skinny "quasi-denim leggings" styles. take note of the Clutch wash Lovebox Two Tone Super Skinny jeans. Deep colors boost up the line with purple and raspberry hues.
Notable designer denim jeans selections are:
4 Stroke 4SW-1008 Clutch Wash: Womens Level Super Skinny with Zip Jeans
4 Stroke 4SW-1008 Clutch Wash: Womens Lovebox Two Tone Super Skinny Jeans
4 Stroke 4SW-1022 Roseland Wash: Womens Hypnotise Super Skinny Jeans
4 Stroke 4SW-1022 Roseland Wash: Womens Little Ghost Jeans
4 Stroke 4SW-1036 Astro Wash: Womens Troubadour Super Skinny Jeans
4 Stroke 4SW-1037 Backslider Wash: Womens Attic High Rise Straight Jeans
4 Stroke 4SM-3000 Vanguard Wash: Mens Blackstar Slim Fit Jeans
4 Stroke 4SM-3003 Basement Wash: Mens Hypnotise Jeans
4 Stroke 4SM-3004 Clairmont Wash: Mens Lazy Eye Jeans

DesignerDenimJeansFashion:
Season Collections, Campaigns and Lookbooks.
Credit and Source Link:
www.4strokejeans.com

Related Posts and Links:

YOUR FEEDBACK: What do you think of the portraits?
In Collections: Fall Winter, Mens Collections: Fall Winter, Womens Collections: Fall Winter on October 29, 2009.