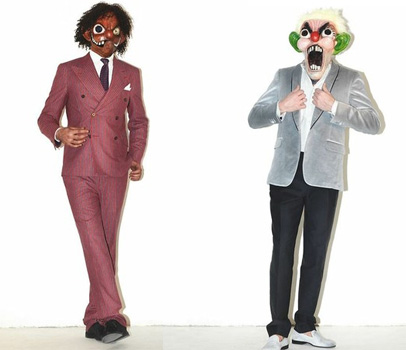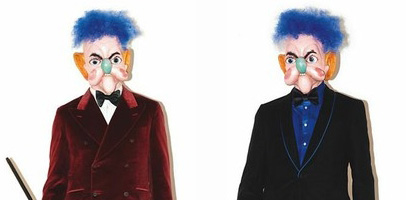 It looks like a monster's mash up of odd masks and classic men's styling. Adam Kimmel's 2010-2011 Fall Winter Collection explores jumpsuits, casino designs such as roulettes and slot machines, tuxedos and velvety fabrics. Thanks to The Linebacker, Purple Pete, The Insane Janitor, Mr. Clean, Crucified Thief, Lord Dink of Sainsbury and many more colorful characters for their modeling skills.
Notable designer denim jeans selection is:
Adam Kimmel Classic Jeans in Mauro Denim


DesignerDenimJeansFashion:
Season Collections, Campaigns and Lookbooks.
Credit and Source Link:
www.adamkimmel.com

Related Posts and Links:
YOUR FEEDBACK: What do you think of the collection?
In Collections: Fall Winter, Mens Collections: Fall Winter on November 23, 2010.
Tags: 2010, 2011, Adam Kimmel, autumn, autunno, casino, Crucified Thief, fall, Insane Janitor, inverno, Linebacker, Lord Dink of Sainsbury, mask, Mr. Clean, Purple Pete, roulette, slot machine, winter