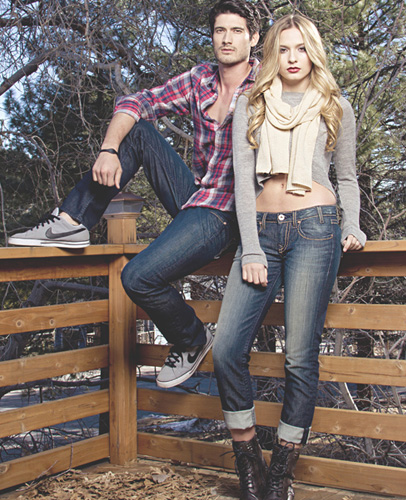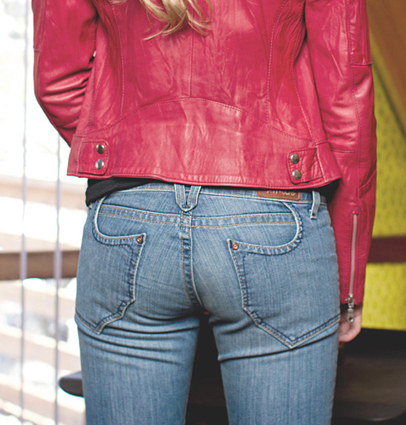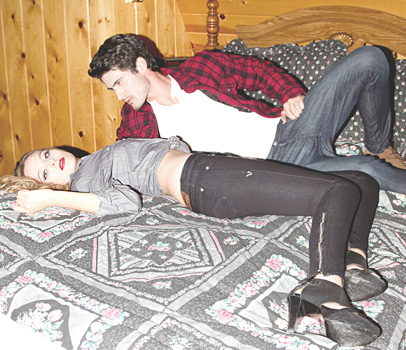 Denim of Virtue presents their 2011-2012 Fall Winter Collection exploring the outdoors, the woods and cottages.
Notable designer denim jeans selections are:
Womens Constraint High Waist Vintage Super Flare Denim Jeans
Womens Demure Asymmetrical Front Button Jeggings
Womens Honesty Denim Jeans with Petal Detail, Ankle Skimmer and Zipped Leg Opening
Womens Idealist Corduroy Side Panel Skinny Jeans
Womens Reverence Corduroy Knee Patch Skinny Jeans
Womens Temperance Hip Curved Back Pockets Slim Leg Jeans
Womens Unity Twisted Button Up Skinny Jeans
Mens Superman Straight Leg Denim Jeans


Designer Denim Jeans Fashion:
Season Collections, Campaigns and Lookbooks.
Credit and Source Link:
www.denimofvirtue.com

Related Posts and Links:

YOUR FEEDBACK: What do you think of the collection? Which seasonal fashion pieces do you like?
In 2011-2012 Fall Winter, Collections: Fall Winter, Mens Collections: Fall Winter, Womens Collections: Fall Winter on May 30, 2011.
Tags: 2011, 2012, Denim of Virtue, fall, winter