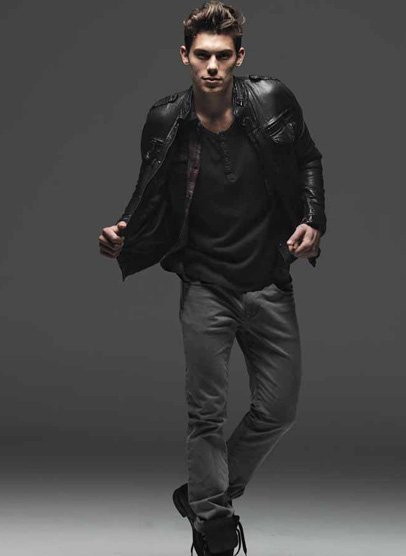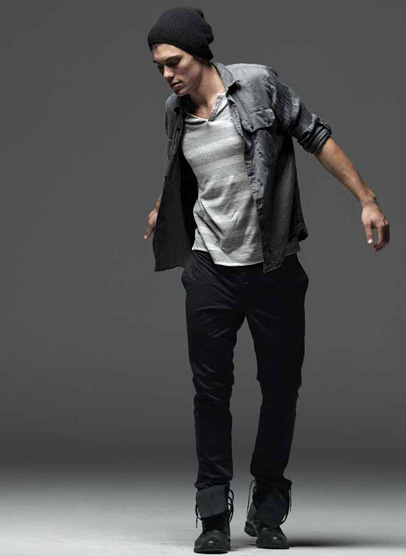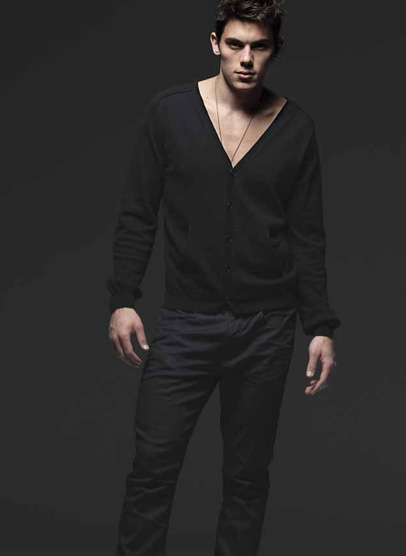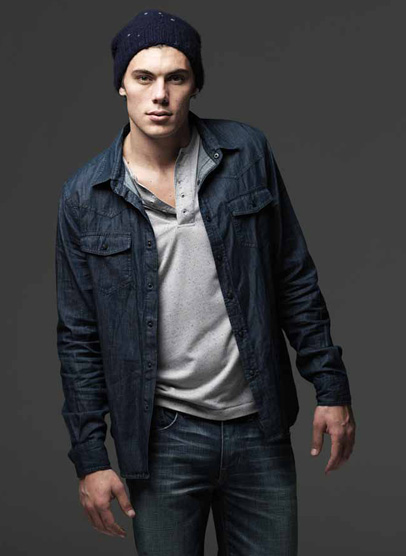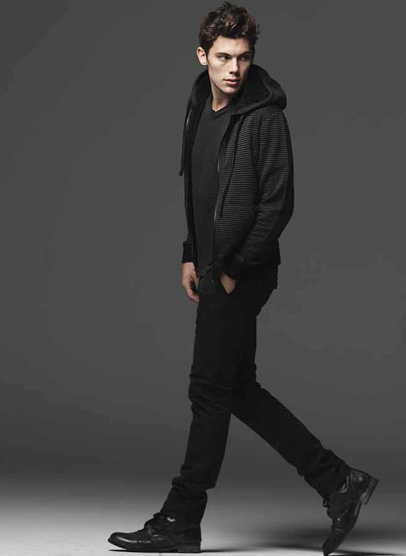 Joe's Jeans presents their Fall 2011 Mens Lookbook. Cardigans and leather jackets are the highlights. We see a lot of plaid shirts and roll up button sleeves. On jeanswear, pick from narrow, slim, slim bootcut, relaxed and classic fits. But we like slim and narrow the best. Go Joe!

Memorable fashion pieces are:
Mens M5411056-OLIVE Leather Jacket
Mens M8747285-HT Cardigan
Mens SHDFFDJ2-DAKOTA Denim Shirt
Mens SHDJADM2-LEAF Long Sleeved Shirt

Notable designer denim jeans selections are:
Mens DPR18324 Narrow Fit Jeans
Mens HEH18225 Slim Fit Jeans
Mens IYBI8225 Slim Fit Jeans
Mens M9108225-STEEL Jeans
Mens MHM28225 Slim Fit Jeans

Designer Denim Jeans Fashion:
Season Collections, Campaigns and Lookbooks.
Credit and Source Link:
www.joesjeans.com

Related Posts and Links:

YOUR FEEDBACK: What do you think of the collection? Which seasonal fashion pieces do you like?
In 2011-2012 Fall Winter, Collections: Fall Winter, Mens Collections: Fall Winter on June 27, 2011.
Tags: 2011, autumn, autunno, collection, Dakota, denim, designer, fall, fashion, jeans, jeanswear, Joe, Joe's, Joe's Jeans, Leaf, linesheet, Lookbook, Mens, menswear, pants, season, steel