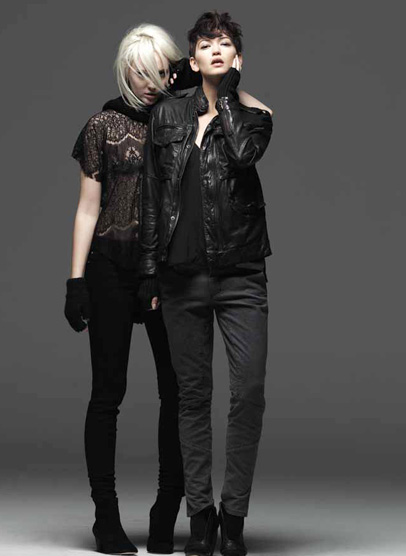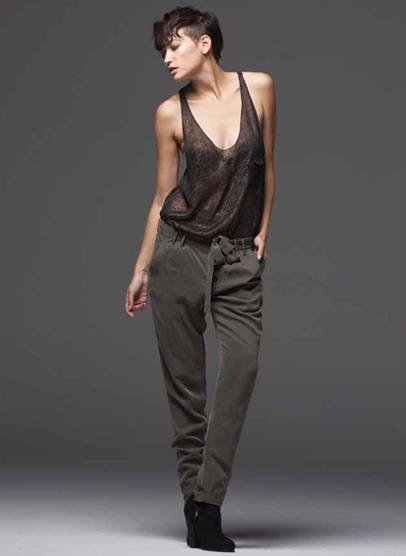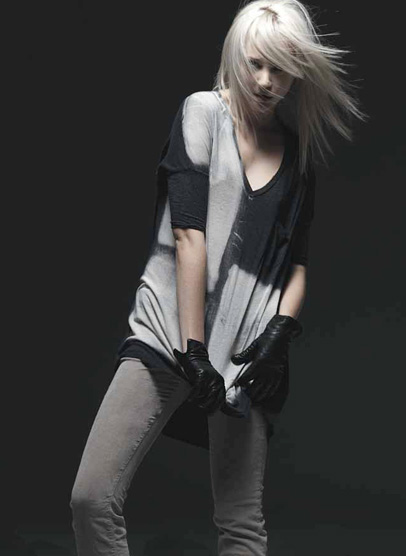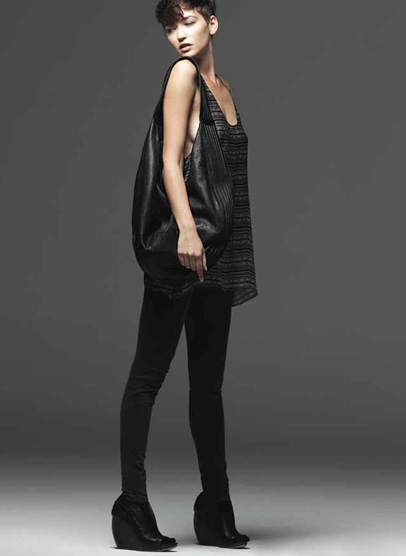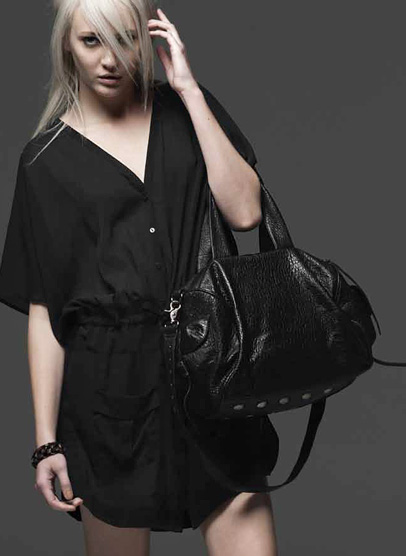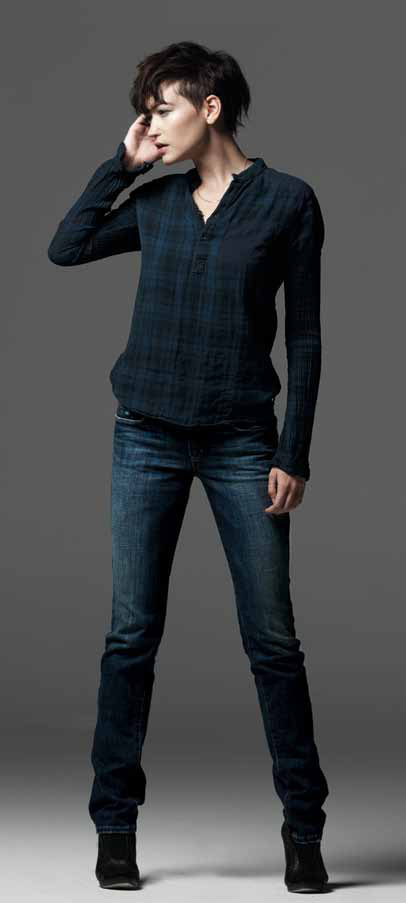 Joe's Jeans presents their Fall 2011 Womens Lookbook. This season prides itself with blouses, knit sweaters, one piece dresses, metallic embellishments and intricate fabric patterns. Denim highlights are the micro flare and skinny fit jeans. Darker washes, grey and vintage distressed looks are great.

Memorable fashion pieces are:
Womens SHDELDS3-TAY Denim Shirt
Womens SHDFGPW1-DEEP TEAL Plaid Shirt
Womens SHDGNTB4-BLK One Piece
Womens SHDGHLT4-BLK Blouse
Womens SHDGYDB5-PLUM Blouse
Womens W1951148-GRY Dyed Shirt
Womens W86013138-BLK Low Neck Cardigan
Womens W86213134-HTR Striped Hooded Sweatshirt
Womens W8683133-IVORY Knit Sweater with Elbow Pads
Womens W8855444-OLIVE Trouser w Lace Belt

Notable designer denim jeans selections are:
Womens KIL35252 Skinny Fit Jeans
Womens HNXU5219 Micro Flare Jeans
Womens PIE25305 Easy Fit Jeans
Womens PIY45252 Jeans
Womens W9305482-NOV Grey Jeans w Leg Panel

Designer Denim Jeans Fashion:
Season Collections, Campaigns and Lookbooks.
Credit and Source Link:
www.joesjeans.com

Related Posts and Links:

YOUR FEEDBACK: What do you think of the lookbook? Which seasonal fashion pieces do you like?
In 2011-2012 Fall Winter, Collections: Fall Winter, Womens Collections: Fall Winter on June 28, 2011.
Tags: 2011, autumn, autunno, collection, denim, designer, fall, fashion, jeans, jeanswear, Joe, Joe's, Joe's Jeans, linesheet, Lookbook, pants, season, Womens, womenswear