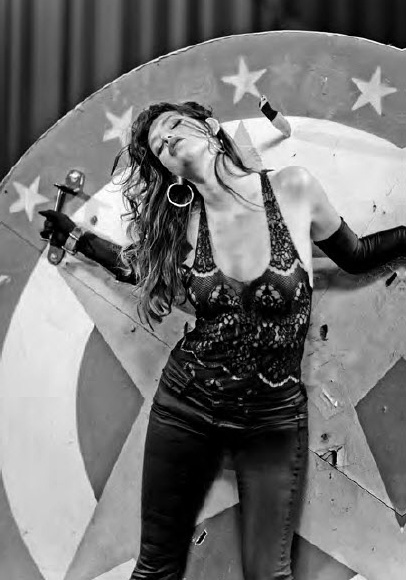 Joe's Jeans features their Fall 2011 Campaign with Paz De La Huerta as their muse. American actress and model, Paz De La Huerta, is known for her sultry role as Lucy Danziger in the HBO television series Boardwalk Empire. Shot by Tao Ruspoli, the campaign's theme surrounds the carnival and circus life with aerial hoops, merry-go-round carousel ride and knife roulette. If you're in Los Angeles, you can see one of the campaigns on a billboard at Sunset and La Brea in Hollywood, CA.

Designer Denim Jeans Fashion:
Season Collections, Campaigns and Lookbooks.
Credit and Source Link:
www.joesjeans.com

Related Posts and Links:

YOUR FEEDBACK: What do you think of the campaign?
In 2011-2012 Fall Winter, Collections: Fall Winter, Womens Collections: Fall Winter on July 8, 2011.
Tags: 2011, Ad, Advertising, Automne, autumn, autunno, Boardwalk Empire, campaign, carousel, circus, fall, HBO, hoops, Joe, Joe's, Joe's Jeans, knife roulette, La Brea, Lucy Danziger, merry-go-round, Paz De La Huerta, season, Sunset, Tao Ruspoli