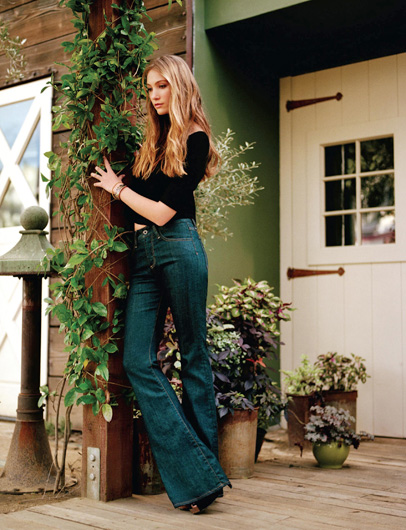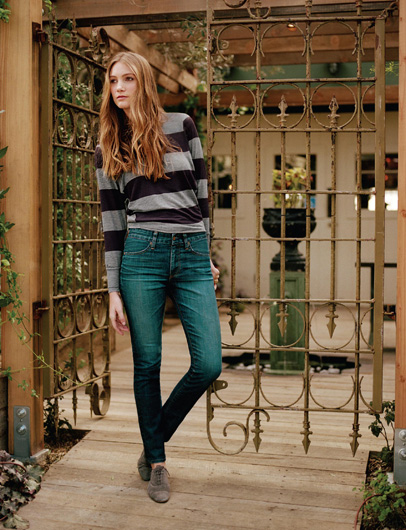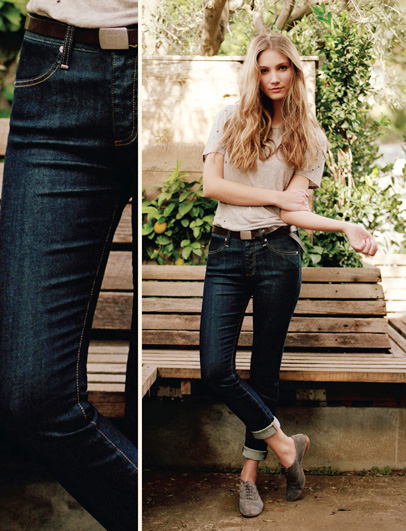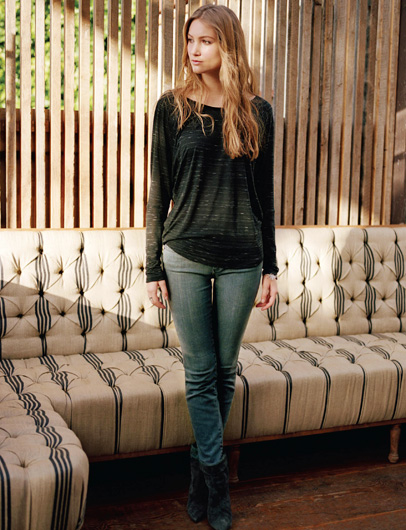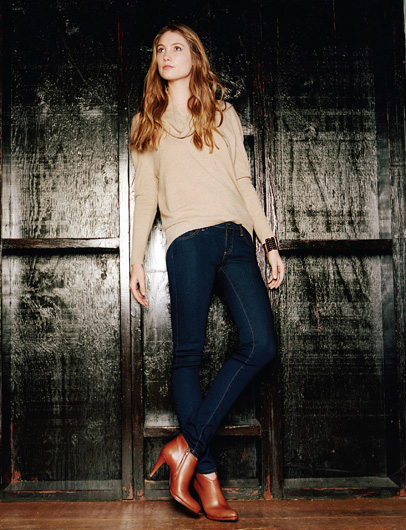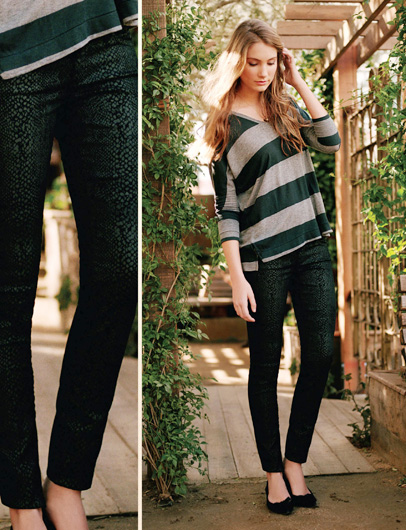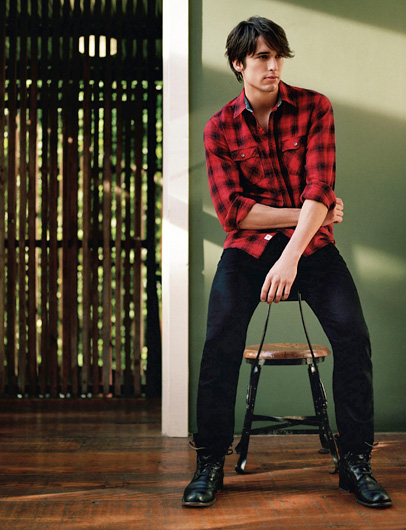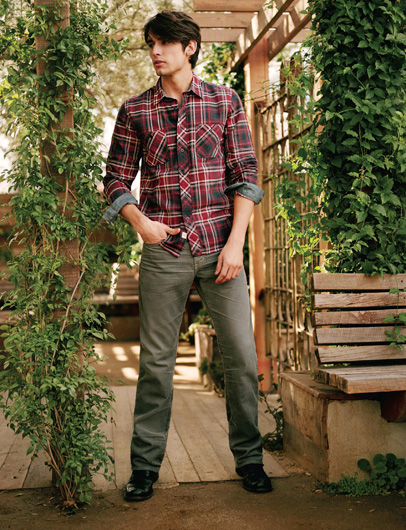 Set in what looks like a modern cottage, AG Adriano Goldschmied presents their Fall 2011 Lookbook. The highlights for womenswear are the leatherettes and snake skin textures with retro wide leg flares and sexy leggings. On the other hand, we see plaids, coated and greyish dark washes for menswear in autumn.

Our prime designer denim jeans choices are:
(from top to bottom images)
Womens Farrah in Met Wide Leg Jeans
Womens Farrah Skinny Jeans in 6 years
Womens Farrah Skinny Jeans in Met
Womens Stilt in Grid Jeans
Womens Denim Leggings in Delight
Womens Denim Leggings in Snake Black
Mens Dylan in Roscoe Jeans
Mens Matchbox in Coated Black Jeans
Mens Protege in Sulfur Fume Jeans

Designer Denim Jeans Fashion:
Season Collections, Campaigns and Lookbooks.
Credit and Source Link:
www.agjeans.com

Related Posts and Links:
In 2011-2012 Fall Winter, Collections: Fall Winter, Mens Collections: Fall Winter, Womens Collections: Fall Winter on July 27, 2011.
Tags: 2011, Adriano, Adriano Goldschmied, AG, Automne, autumn, autunno, collection, denim, designer, fall, fashion, Goldschmied, jeans, jeanswear, linesheet, Lookbook, Mens, menswear, pants, season, Womens, womenswear