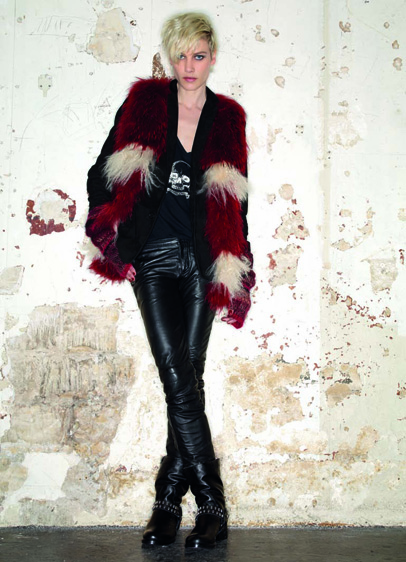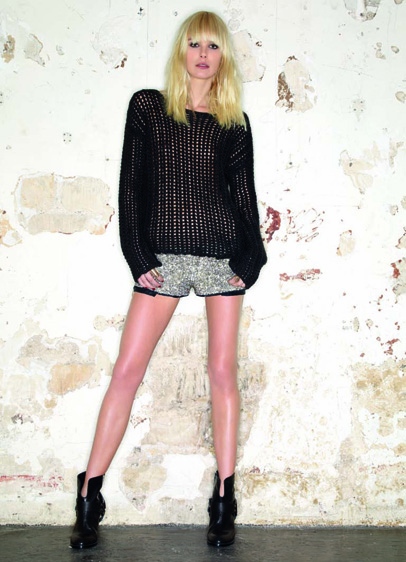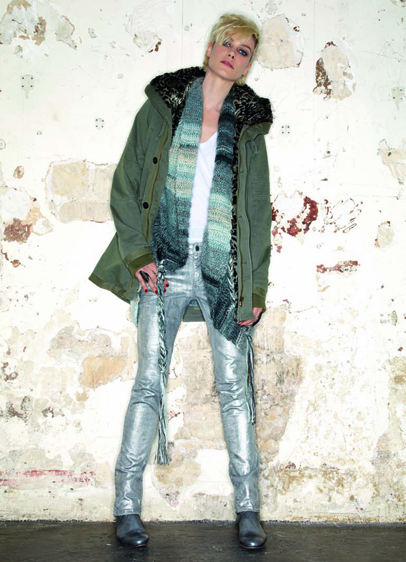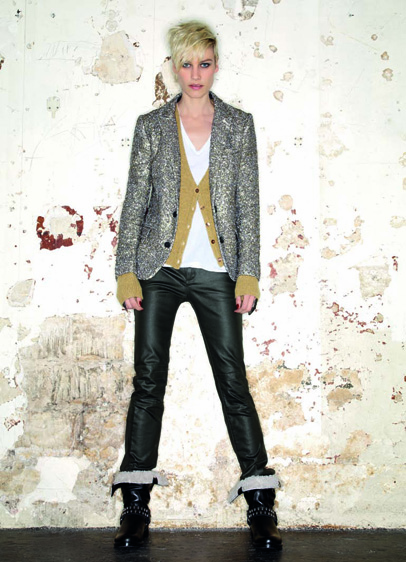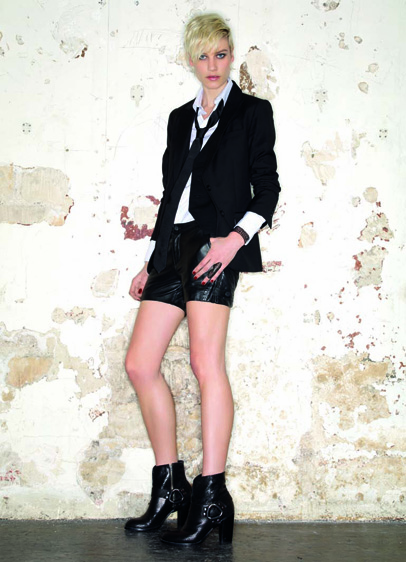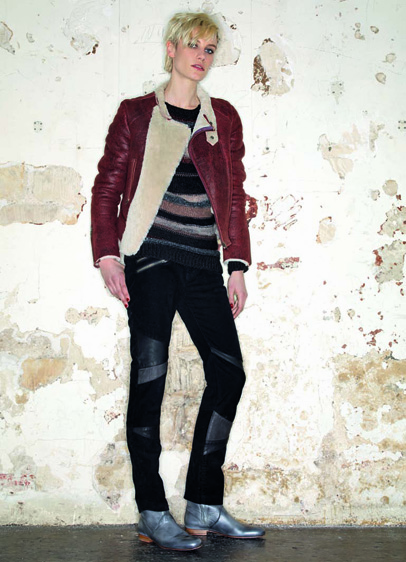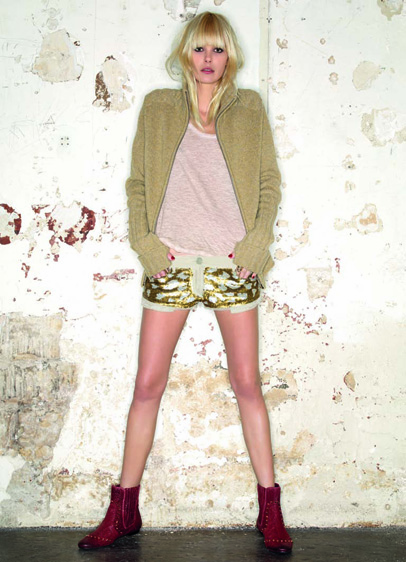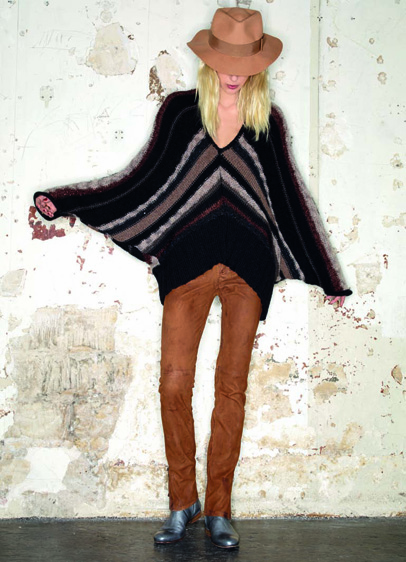 Zadig et Voltaire presents their 2011-2012 Fall Winter Womens Lookbook. There are a lot of great pieces this season as previously featured on our post. For this lookbook, the highlights are the sequins embroidery, fab fur, silver reflective material and oiled denim.

Fashion pieces we love are:
(from top to bottom images)
(1) Womens Fab Deluxe Fur Waistcoat Jacket
(2) Womens Master ACL Alpaca Wool Sweater
(2) Womens Pogue Paillette Deluxe Sequins Embroidered Shorts
(4) Womens Veda Paillette Deluxe Sequins Embroidered Jacket
(5) Womens Pitt Deluxe Leather Shorts
(6) Womens Lily Bis Double Face Leather Jacket
(6) Womens Avas Deluxe Leather Velvet Pants
(7) Womens Booly Nubuck Leather Boots
(8) Womens Vichy Paillette Deluxe Sequins Embroidered Jacket
(9) Womens Punch Deluxe Mohair Sweater
(9) Womens Evita Daim Suede Pants

Our top designer denim jeans choices
(from top to bottom images)
(3) Womens Darkside Silver Jeans
(4) Womens Angina Oiled Denim Jeans

Designer Denim Jeans Fashion:
Season Collections, Ad Campaigns and Linesheets.
Credit and Source Link:
www.zadig-et-voltaire.com

Related Posts and Links:

YOUR FEEDBACK: What do you think of the lookbook?
In 2011-2012 Fall Winter, Collections: Fall Winter, Womens Collections: Fall Winter on July 29, 2011.
Tags: 2011, 2012, Alpaca, Angina, Automne, autumn, autunno, Avas, Booly, campaign, collection, Daim, Darkside, denim, designer, embroidered, Evita, fall, fashion, fur, Hiver, inverno, jeans, jeanswear, Lily Bis, linesheet, Lookbook, Mohair, nubuck, oiled, Paillette, pants, Pitt, Pogue, Punch, season, sequins, Silver, Veda, vichy, Voltaire, waistcoat, winter, Womens, womenswear, Zadig, Zadig & Voltaire, Zadig et Voltaire