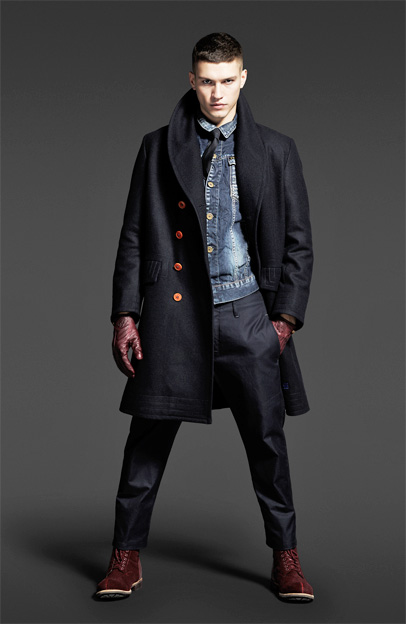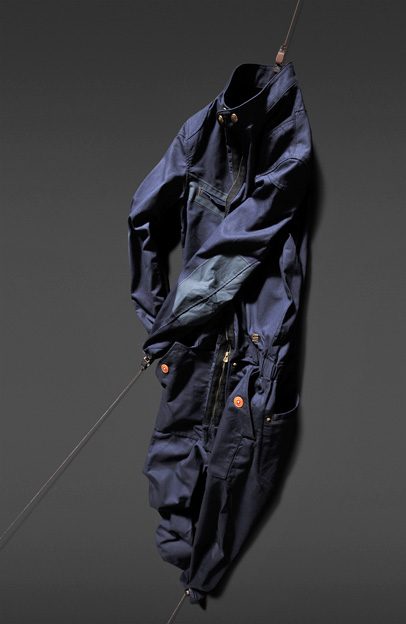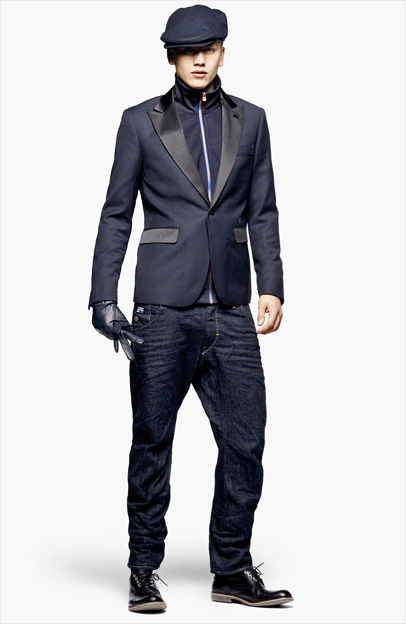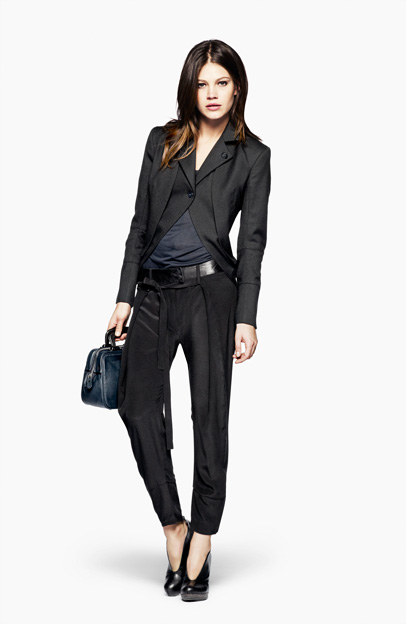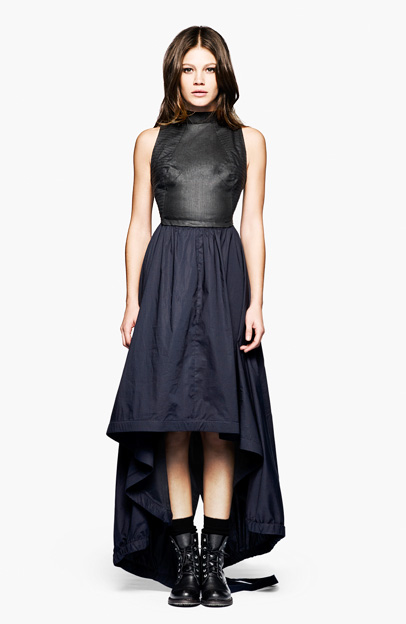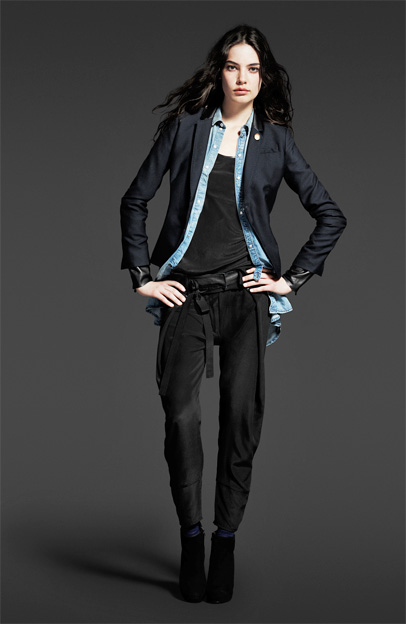 G-Star RAW uncovers their 2011-2012 Winter Midnight Collection featuring elegant and tailored evening wear spiced up a note with the signature G-Star twist. G-Star RAW. Just the Product.

Fashion pieces we love are:
(from top to bottom images)
(1) Mens Melton Wool Cambridge Coat
(2) Mens Garage Suit All in One 3D Leg
(3) Mens Smoking Jacket Satin Trimmed in Trigger Wool
(4) Womens Double Blazer
(5) Womens Kalahari Asymmetric Dress
(6) Womens Wrap Pants in Arisaka Silk

Designer Denim Jeans Fashion:
Season Collections, Campaigns and Lookbooks.
Credit and Source Link:
www.g-star.com
shop.g-star.com

Related Posts and Links:
In 2011-2012 Fall Winter, Collections: Fall Winter, Mens Collections: Fall Winter, Womens Collections: Fall Winter on August 18, 2011.
Tags: 2011, 2012, Arisaka, asymmetric, Cambridge, coat, collection, denim, designer, evening, evening wear, fashion, G-Star, G-Star Raw, Garage Suit, Hiver, inverno, invierno, jacket, jeans, jeanswear, Kalahari, kis, linesheet, Lookbook, Melton, Mens, menswear, midnight, pants, season, silk, Smoking Jacket, Trigger Wool, vinter, winter, Womens, womenswear, wool, Wrap