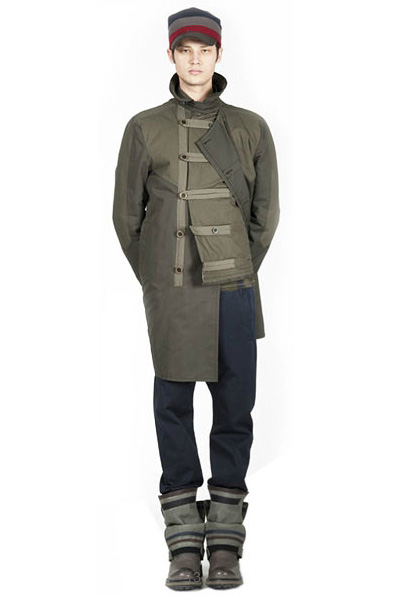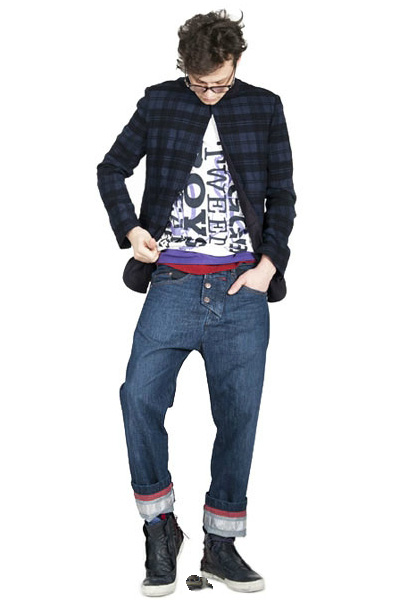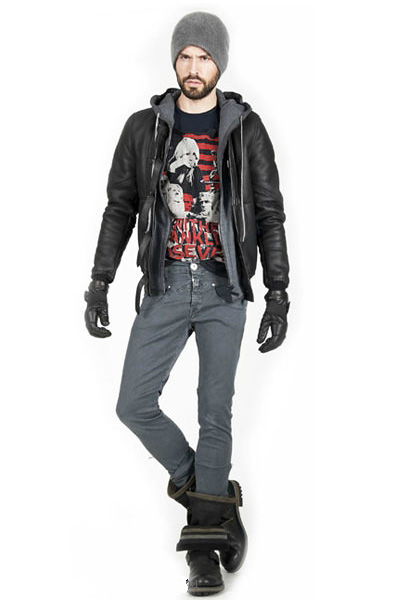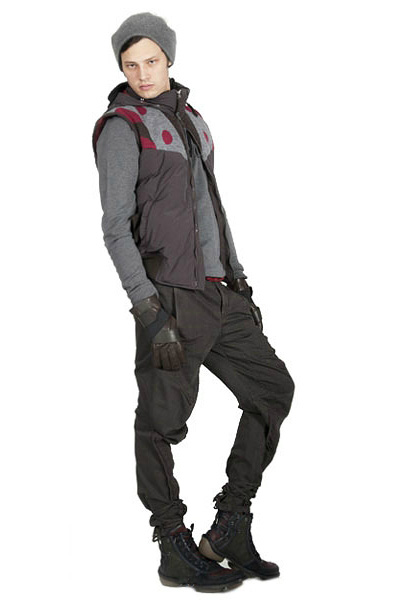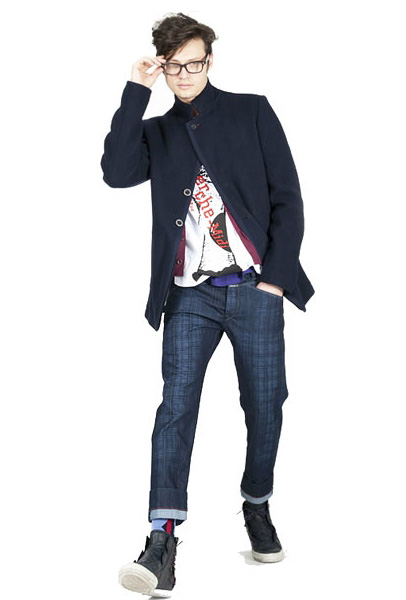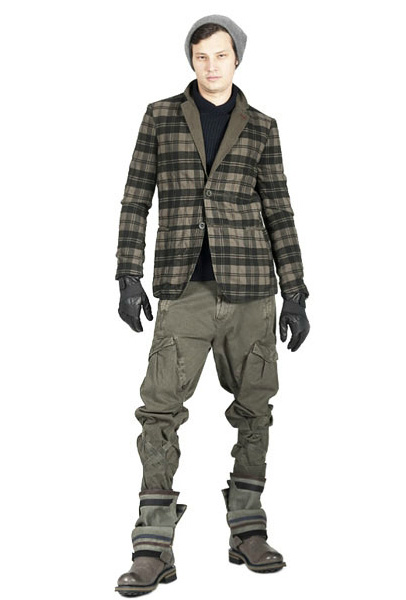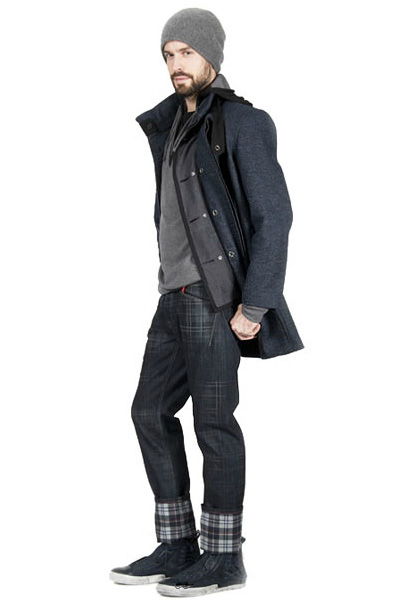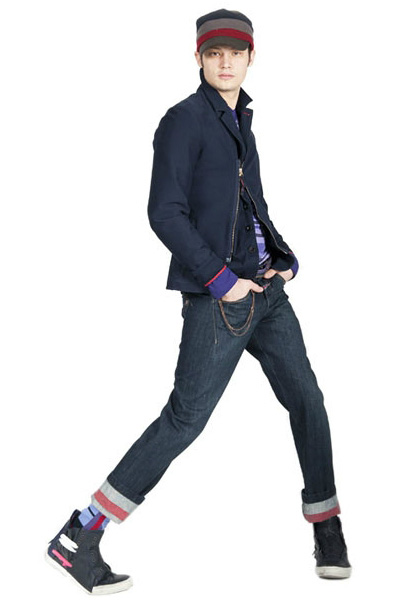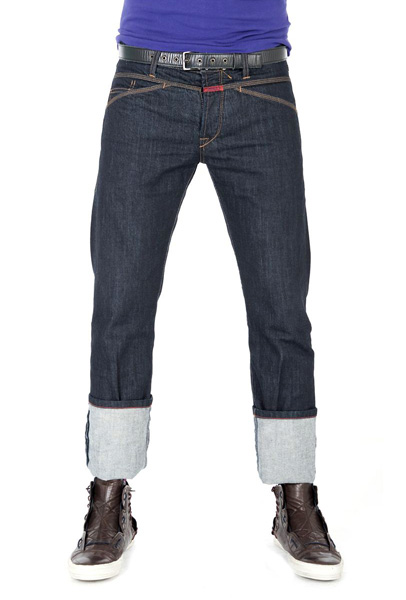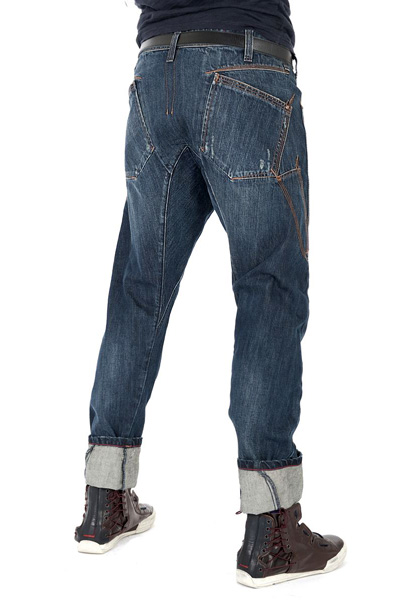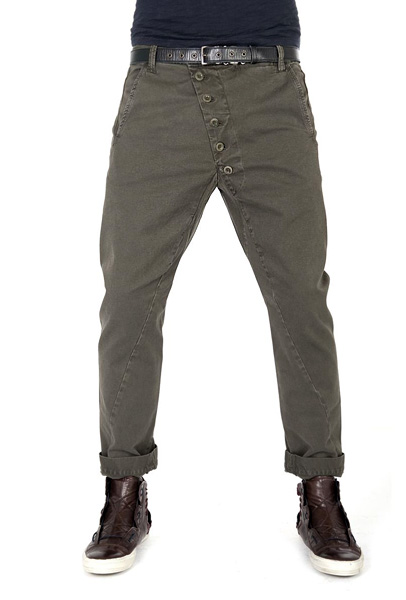 Le Jean De Marithé + François Girbaud uncovers their 2011-2012 Fall Winter Mens Collection. Military style, parachute pants and denim plaid liners hit the target.
This season covers four themes: Ankle Signs, Highland, Blazoner and Jackalope. In Ankle Signs, retro designs with hip pockets, cuffed hems and ankle lengths are dominant. In Highland, the Scottish highlands and outfields come into mind with outerwear, tartan check patterns, wool and tweed fabrics. In Blazoner, heraldry and coat of arms play major parts in the designs, cuts and silhouettes. Finally, in Jackalope, the legendary animal with its improbable combination of cute furry rabbit's body with an antelope's fierce horns give way to unorthodox mixture of stitched fabrics and designs.

Our top designer denim jeans choices are:
(from top to bottom images)
(9) Mens X Edge Regular Fit Denim Jeans
(10) Mens PST Chemical Free Carrot Fit Denim Jeans
(11) Mens Right Wing Carrot Fit Pants

Designer Denim Jeans Fashion:
Season Collections, Campaigns and Lookbooks.
Credit and Source Links:
www.girbaud.com
www.girbaud.com/eng
www.girbaud.com/fr
www.girbaud.co.jp
www.girbaudonline.jp
www.e-shop.girbaud.com

Related Posts and Links:
In 2011-2012 Fall Winter, Collections: Fall Winter, Mens Collections: Fall Winter on August 30, 2011.
Tags: 2011, 2012, Ankle Signs, Automne, autumn, autunno, Blazoner, carrot, collection, denim, designer, efterår, fall, fashion, François, Girbaud, Herbst, herfst, Highland, Hiver, höst, inverno, invierno, Jackalope, jeans, jeanswear, kis, Le Jean, Le Jean De Marithé + François Girbaud, linesheet, Lookbook, Marithé, Mens, menswear, otoño, outono, pants, PST, Right Wing, season, sonbahar, vinter, winter, X Edge