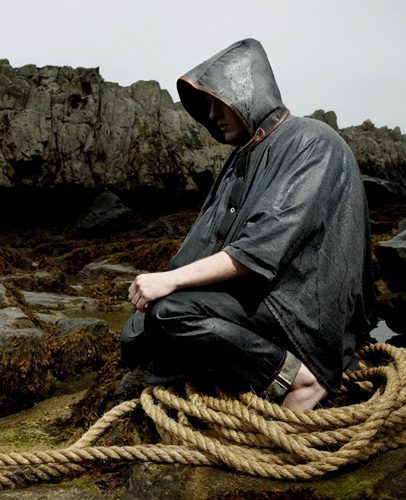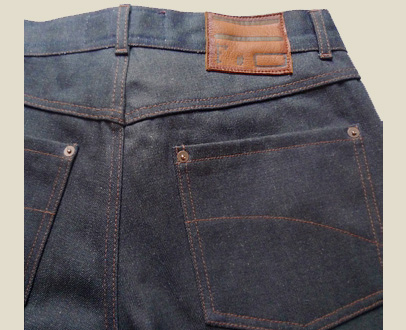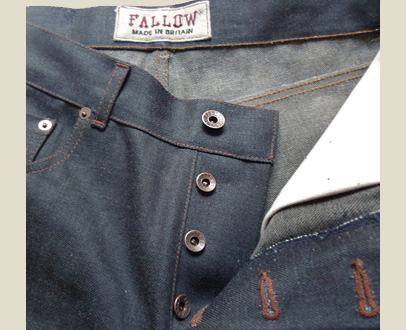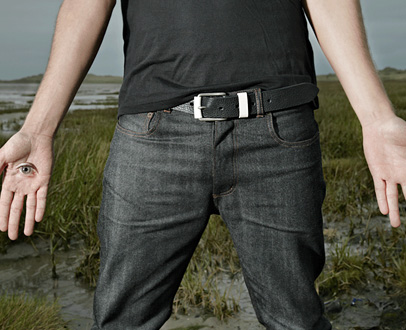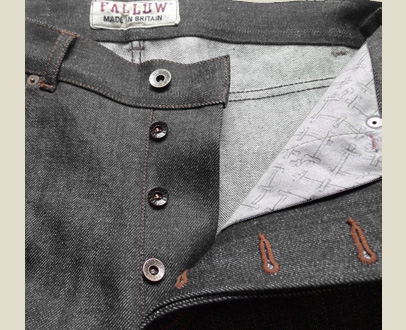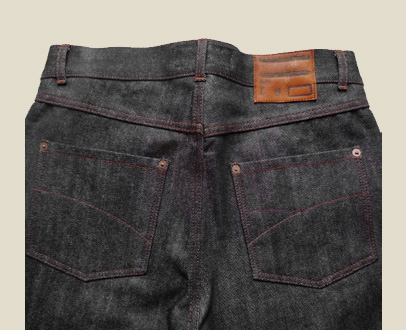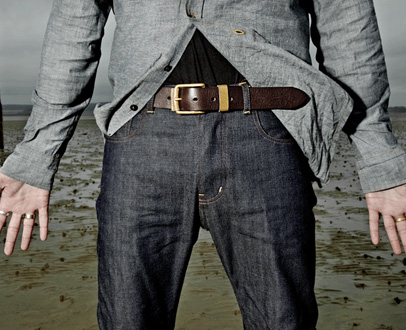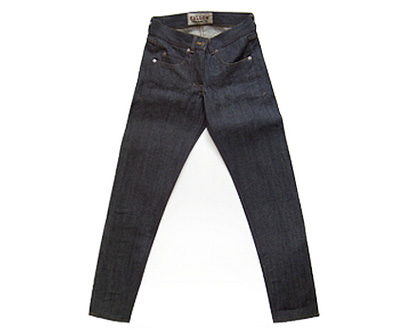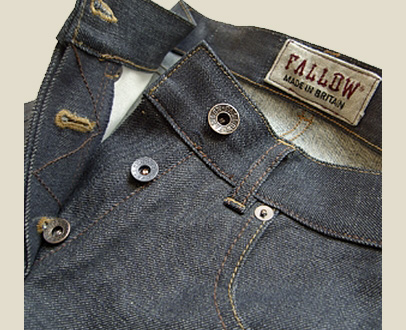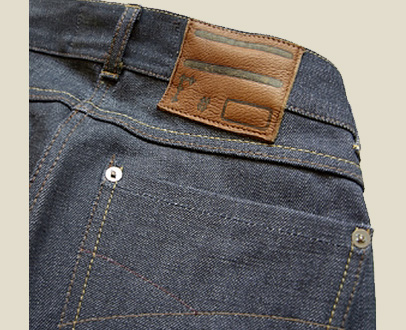 Britain's own, Fallow Denim, presents their 2011-2012 Fall Winter Collection. Fallow's signature protest theme donned with selvedge denim masks continues on this season with a philosophy that "All is Equal". Garrod Kirkwood lensed the campaign with the participation of Daniel Mccadden, Danny, Scotty and Sam Wright. The Black Metal Selvedge and Japanese Pink Selvedge Silkwax Denim Jeans are the highlights of the lookbook. Add the Unisex Waxed Cape to kick it up a notch.

Fashion pieces we love and our designer denim jeans choices are:
(from top to bottom images)
(1-3) Mens Japanese Pink Selvedge Silkwax (Waxed in Scotland) Regular Cut Denim Jeans
(4-6) Mens Japanese Black Metal Slim Cut Low Rise Selvedge Denim Jeans
(7) Mens Regular Selvedge Denim Jeans
(8-10) Womens Carrot Fit Selvedge Denim Jeans
(11-13) Unisex Waxed Cape, Cotton Silk Waxed Japanese Chambray Outer, Deerskin Trim, Detachable Hood

Designer Denim Jeans Fashion:
Season Collections, Campaigns and Lookbooks.
Credit and Source Link:
www.fallowdenim.com

Related Posts and Links:
In 2011-2012 Fall Winter, Collections: Fall Winter, Mens Collections: Fall Winter, Womens Collections: Fall Winter on September 26, 2011.
Tags: 2011, 2012, Automne, autumn, autunno, black, Black Metal, Britain, cape, carrot, chambray, collection, Collezione, Deerskin, denim, designer, Detachable, donne, dry, dry denim, efterår, fall, Fallow, Fallow Denim, fashion, Herbst, herfst, Hiver, hood, höst, inverno, invierno, Japanese, jeans, jeanswear, kis, linesheet, Lookbook, Mens, menswear, metal, otoño, outono, pants, pink, raw, raw denim, Scotland, season, selvage, selvedge, Silkwax, slim, sonbahar, UK, United Kingdom, uomini, vinter, wax, waxed, winter, Womens, womenswear