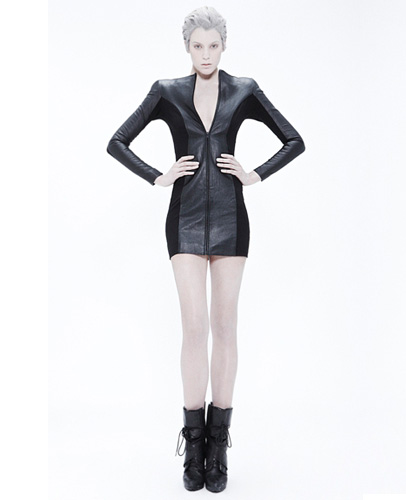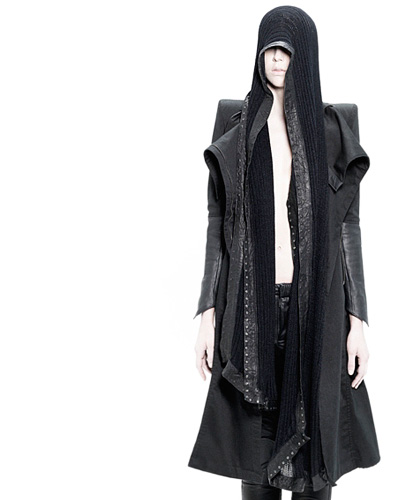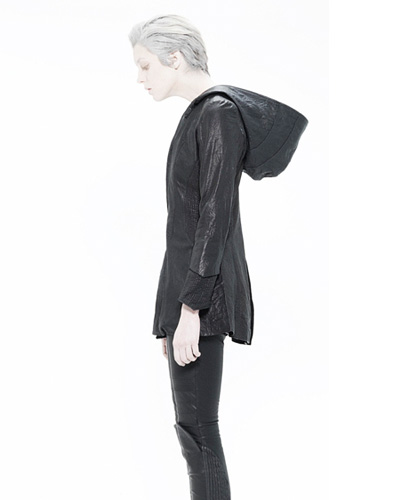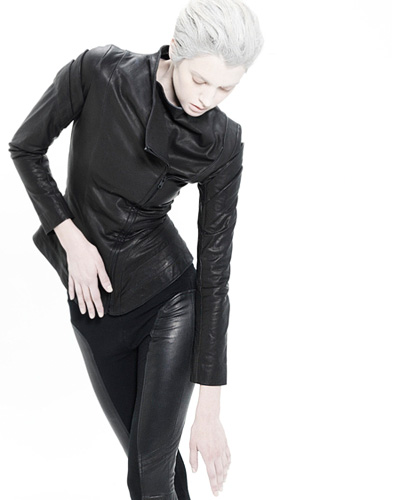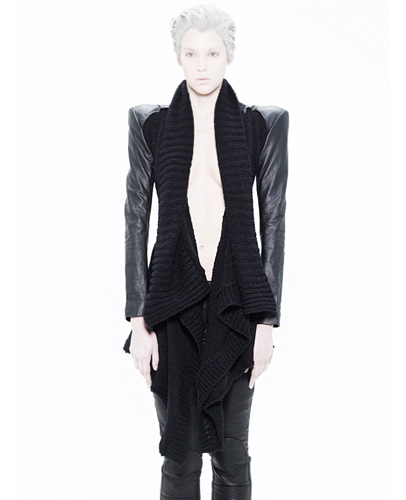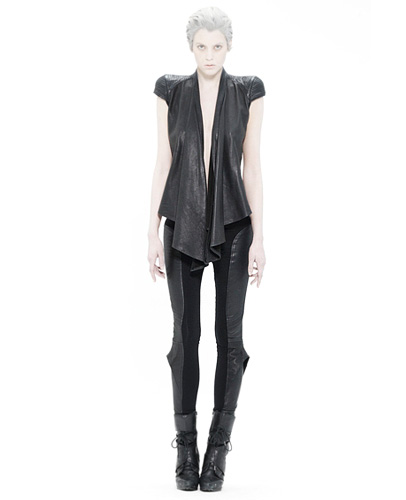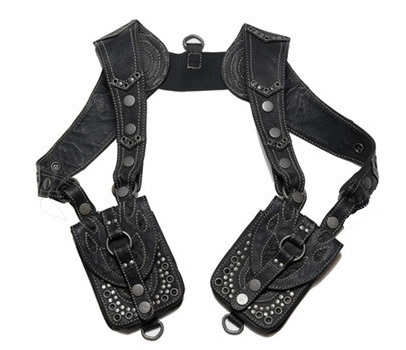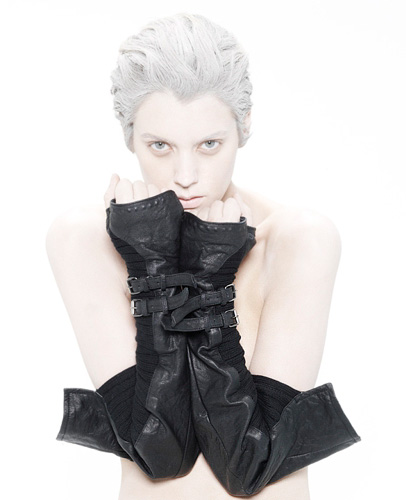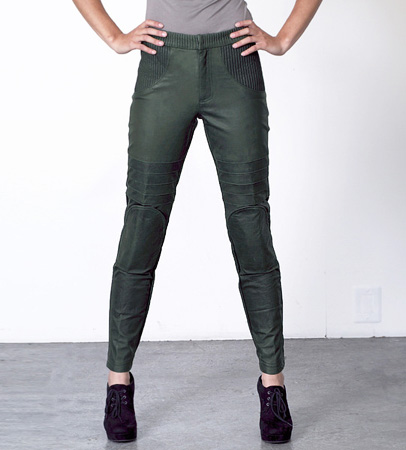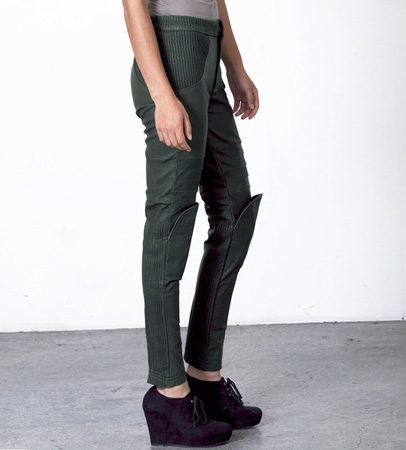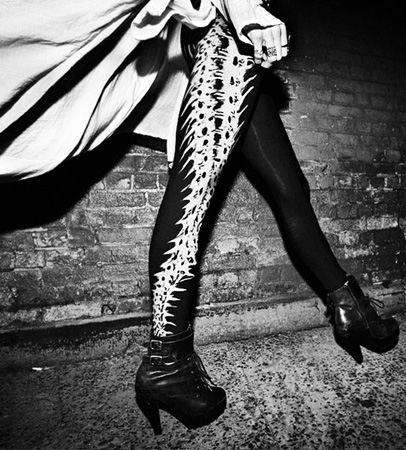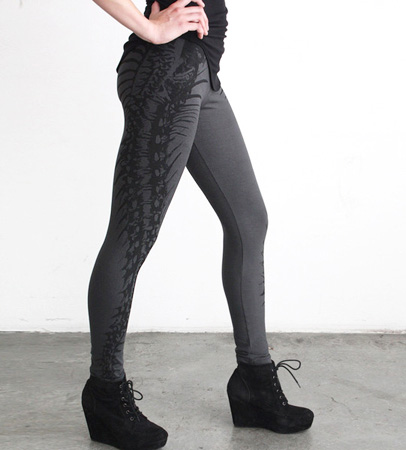 Los Angeles' own, Skingraft, uncovers their 2011-2012 Fall Winter Womens Collection. With their signature post-apocalyptic style and fashion forward designs, Skingraft features outerwear in hoods, motorcyle themes, wool layers and sculpted slimming silhouettes. The Ribbed Leather Leggings in olive is a must have for this season.

Fashion pieces we love are:
(from top to bottom images)
(1) Womens Sculpted Dress
(2) Womens Trench
(3) Womens Hooded Riding Jacket
(4) Womens Moto Jacket
(5) Womens Wool Outerwear
(6) Womens Sculpted Vest
(7) Womens Applique Holster Black
(8) Womens Gauntlet Gloves
(9-10) Womens Ribbed Leather Leggings Olive
(11-12) Womens Twisted Lamb Leggings Grey
(13) Womens Sahara Pants Black Exaggerated Harem

Designer Denim Jeans Fashion:
Season Collections, Campaigns and Lookbooks.
Credit and Source Links:
www.skingraftdesigns.com
store.skingraftdesigns.com

Related Posts and Links:
In 2011-2012 Fall Winter, Collections: Fall Winter, Womens Collections: Fall Winter on September 27, 2011.
Tags: 2011, 2012, apocalyptic, Applique, Automne, autumn, autunno, black, California, collection, Collezione, dark, designer, donne, efterår, fall, fashion, Gauntlet, gloves, Graft, Harem, Herbst, herfst, Hiver, Holster, hood, höst, inverno, invierno, jeanswear, kis, lamb, leather, legging, linesheet, Lookbook, Los Angeles, Moto, motorcycle, otoño, outono, pants, post-apocalyptic, riding, Sahara, sculpted, season, Skin, Skin.Graft, Skingraft, sonbahar, trench, Twisted, vest, vinter, winter, Womens, womenswear, wool