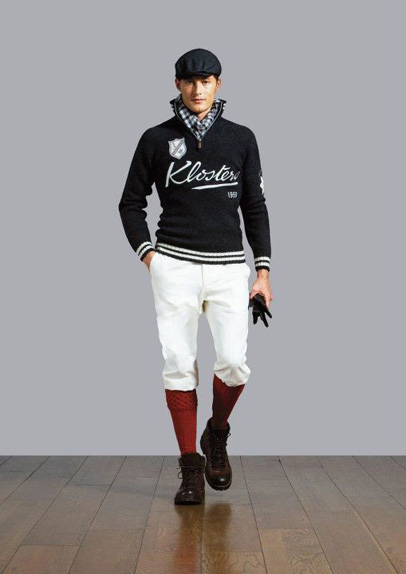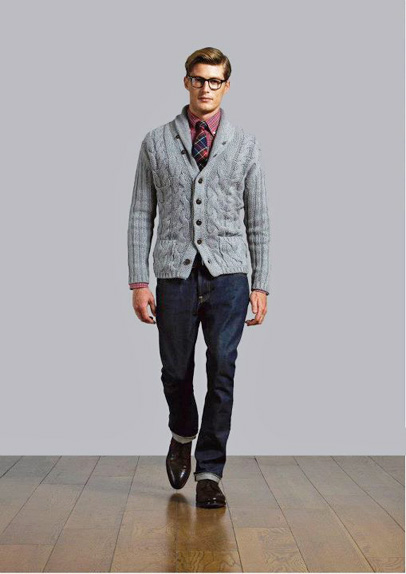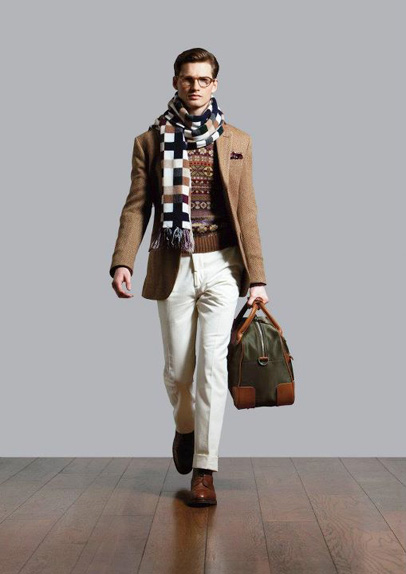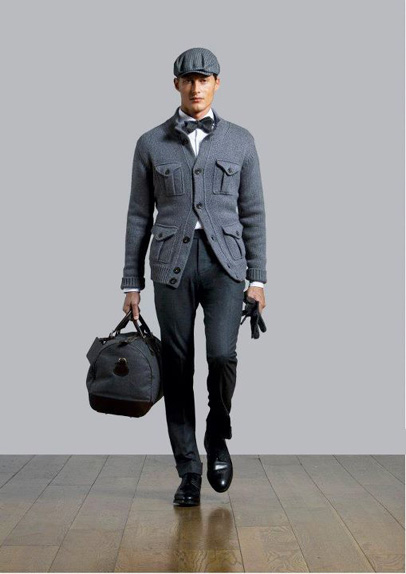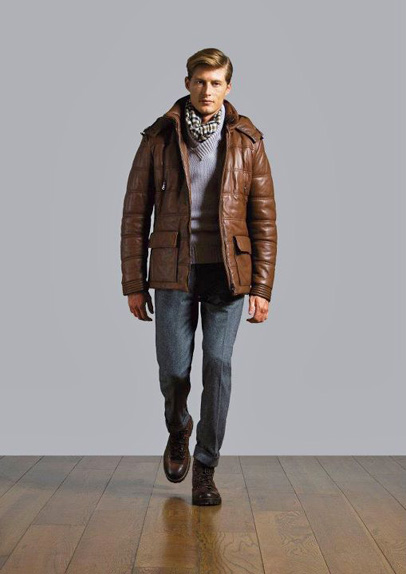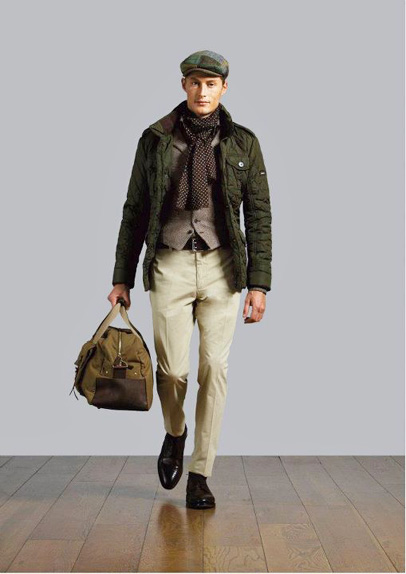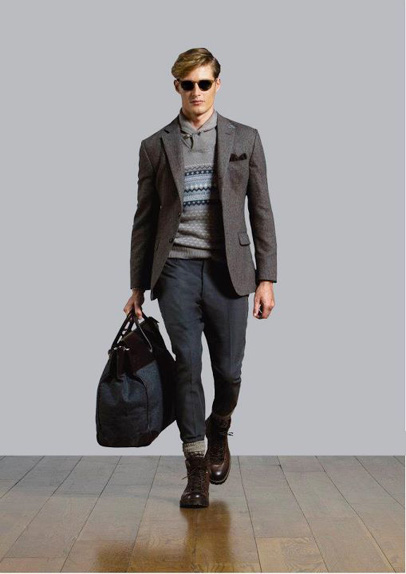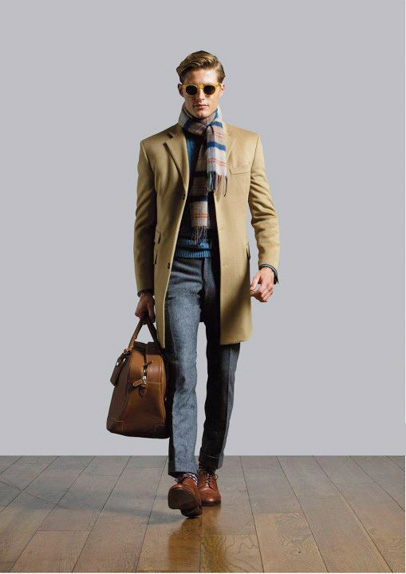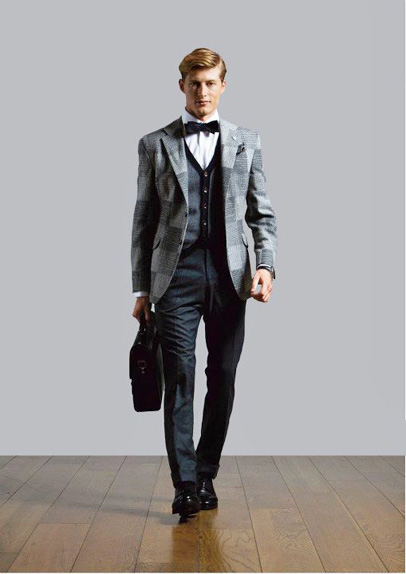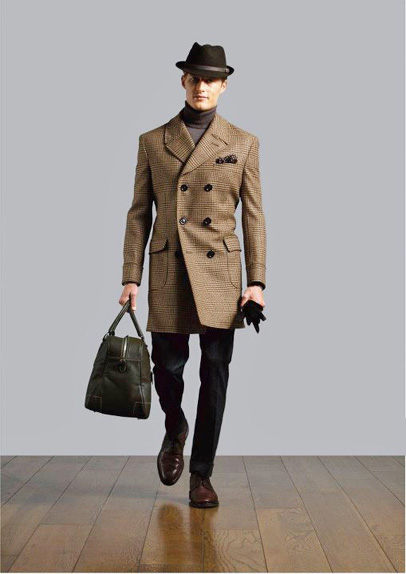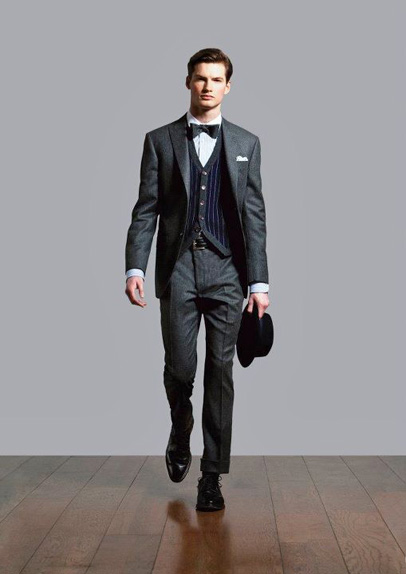 Home of the essential British kit, Hackett London, presents their 2011-2012 Fall Winter Mens Lookbook. With the holidays around the corner, the looks surround a little business function blended with leisure and travel perks. During the day, looks go for a sportive attire or a casual strut in the city.

Looks & fashion pieces we like are:
(from top to bottom images)
(1) Mens Hackett Klosters Snow Polo Wool Jumper In Charcoal
(2) Mens Wool And Angora Chunky Cardigan In Grey & Dark Denim Jeans
(3) Mens Merino Fairisle Pullover In Brown
(4) Mens Wool And Cashmere Cardigan In Grey
(5) Mens Leather Quilted Parka In Brown
(6) Mens Quilted Jacket In Olive
(7) Mens Wool Fairisle Shawl Neck Pullover In Grey
(8) Mens Hackett Chadwick Wool Coat In Camel
(9) Mens Wool Patchwork Jacket In Grey
(10) Mens Wool Double Breasted Check Coat In Sand
(11) Mens Wool Stripe Gilet In Navy

Designer Denim Jeans Fashion:
Season Collections,, Campaigns and Lookbooks.
Credit and Source Link:
www.hackett.com

Related Posts and Links:
In 2011-2012 Fall Winter, Collections: Fall Winter, Mens Collections: Fall Winter on September 30, 2011.
Tags: 2011, 2012, Angora, Automne, autumn, autunno, Britain, cardigan, cashmere, Chadwick, coat, collection, Collezione, denim, designer, Double Breasted, efterår, England, Fairisle, fall, fashion, gilet, Hackett, Hackett London, Herbst, herfst, Hiver, höst, inverno, invierno, jacket, jeans, jeanswear, Jumper, kis, Klosters, leather, linesheet, London, Lookbook, Mens, menswear, merino, otoño, outono, pants, parka, patch, patchwork, Quilt, season, shawl, snow, snow polo, sonbahar, UK, United Kingdom, uomini, vinter, winter, wool