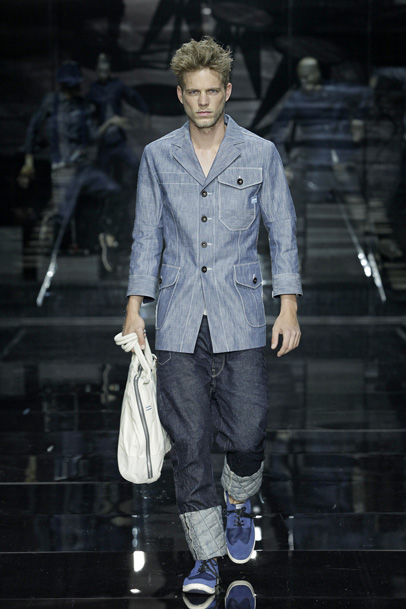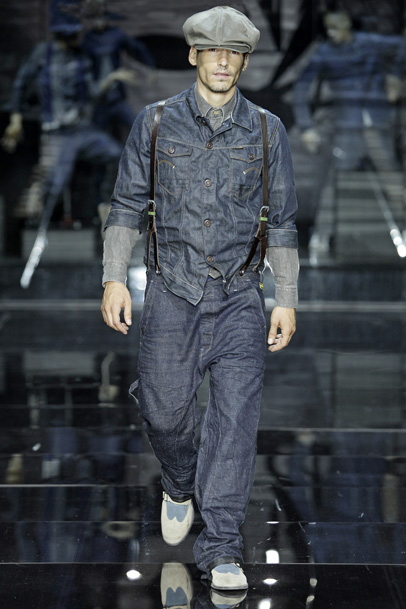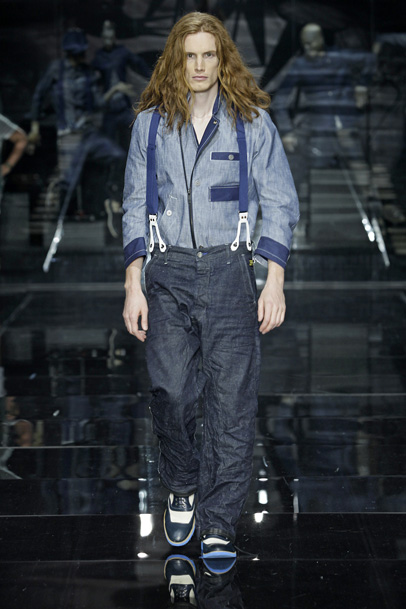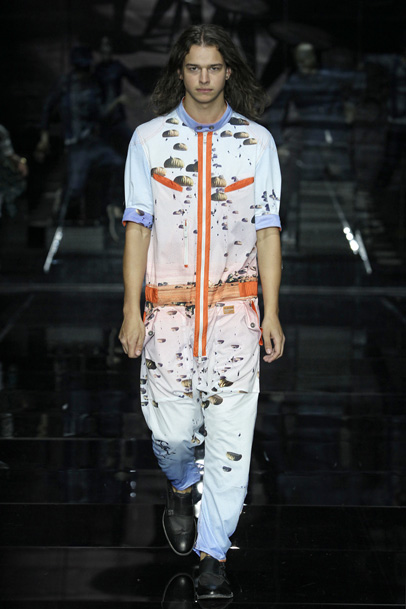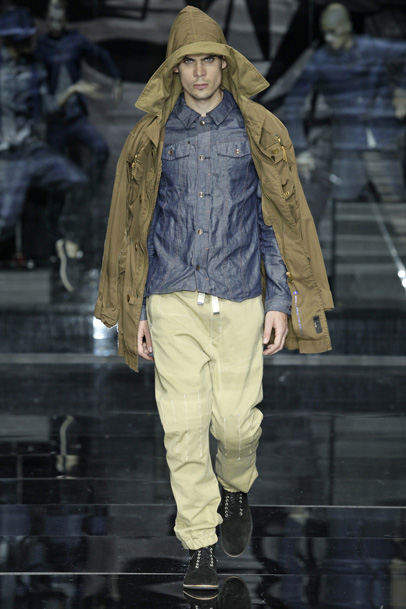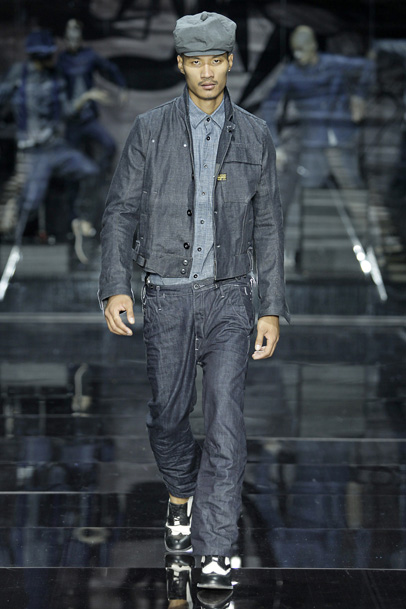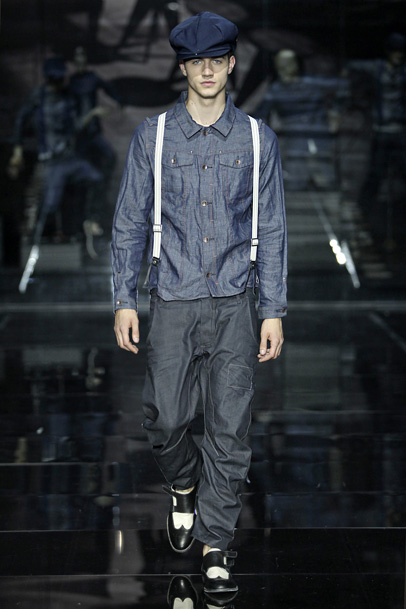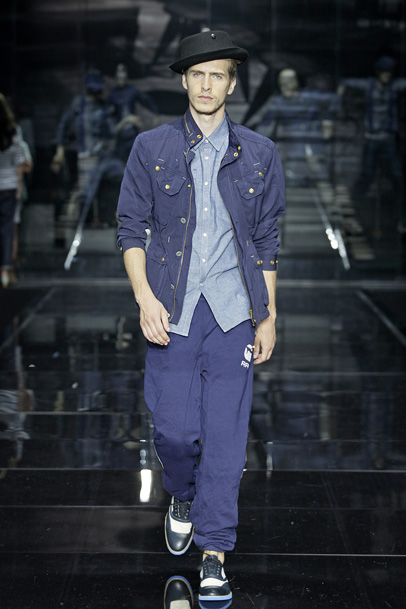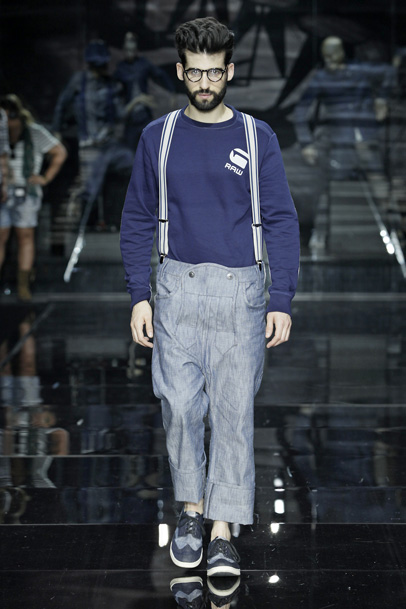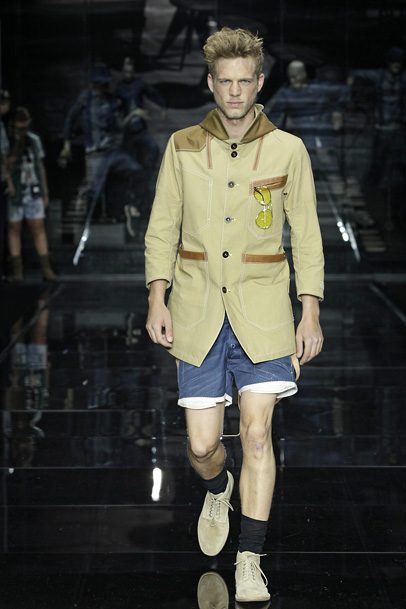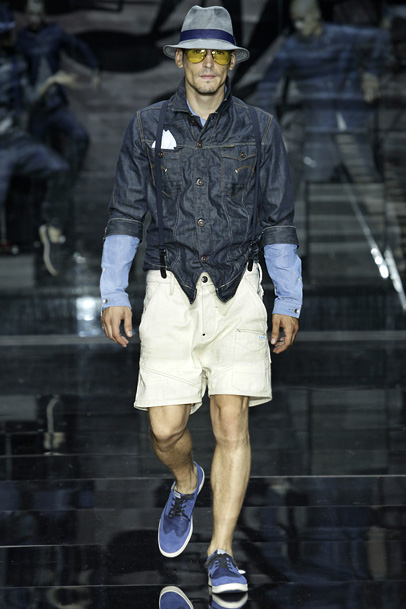 G-Star RAW presented their 2012 Spring Summer Mens Runway Collection during the Mercedes Benz Fashion Week Berlin. The 3D denim theme anchored the fashion show with a wide range of blues from deep dark indigo to bright blue mixed with desert colors. The "moulded" denims, such as the RAW Essentials Arc Loose Tapered Mens Jeans, have been stretched on special mannequins before being steamed and baked. Hats and fedoras spice up the headgear. Desert and army inspired designs for mens outerwear show G-Star's innovations.

Designer Denim Jeans Fashion:
Season Collections, Campaigns and Lookbooks.
Credit and Source Links:
www.g-star.com
shop.g-star.com

Related Posts and Links:
In 2012 Spring Summer, Collections: Spring Summer, Mens Collections: Spring Summer on October 10, 2011.
Tags: 2012, 3D, arc, army, Berlin, catwalk, collection, denim, desert, designer, estate, été, fashion, fashion show, fedora, forår, frühling, G-Star, G-Star Raw, hat, ilkbahar, jeans, jeanswear, lente, Mens, menswear, Mercedes-Benz Fashion Week, moulded, pants, primavera, printemps, raw, RAW Essentials, Runway, season, sommar, sommer, spring, summer, vår, verano, yaz, zomer