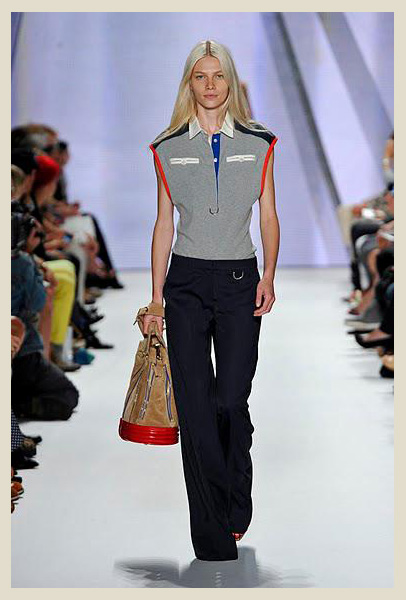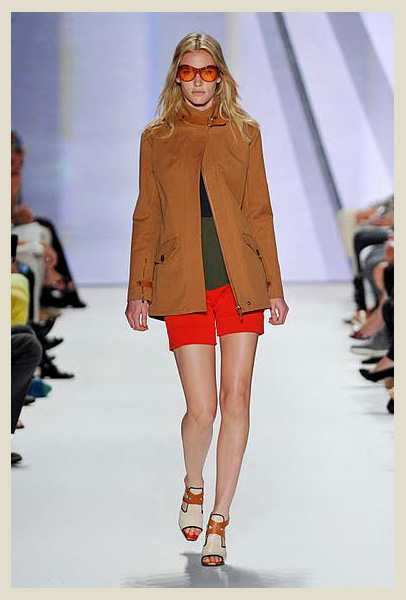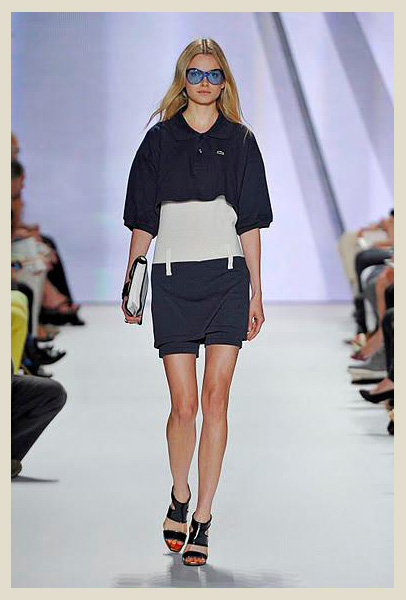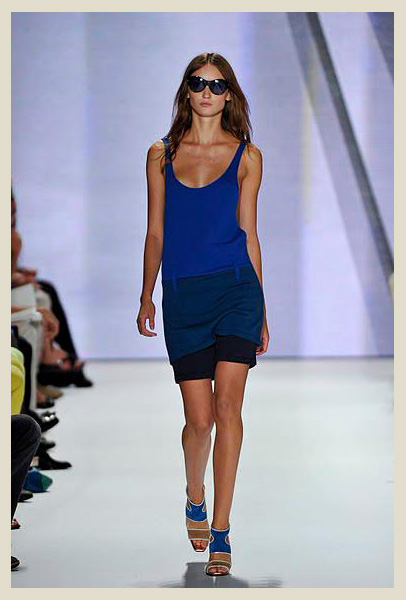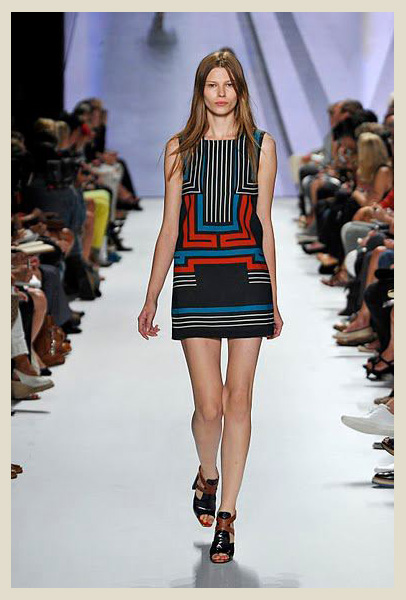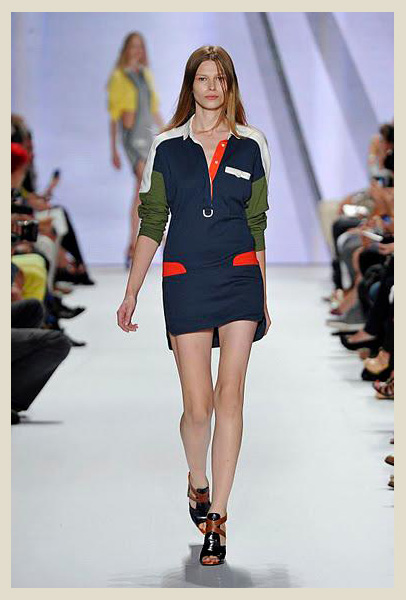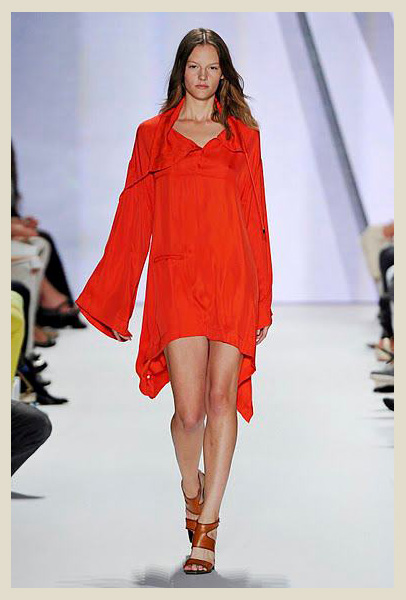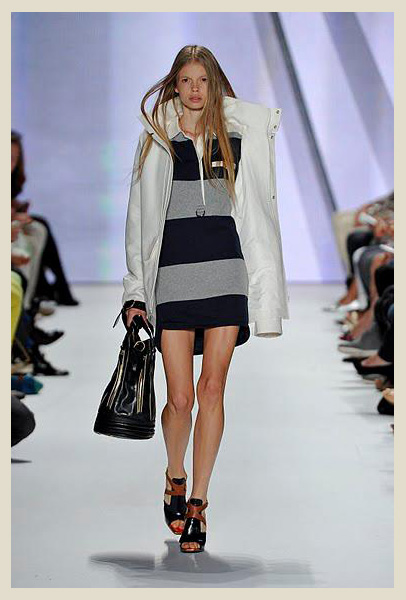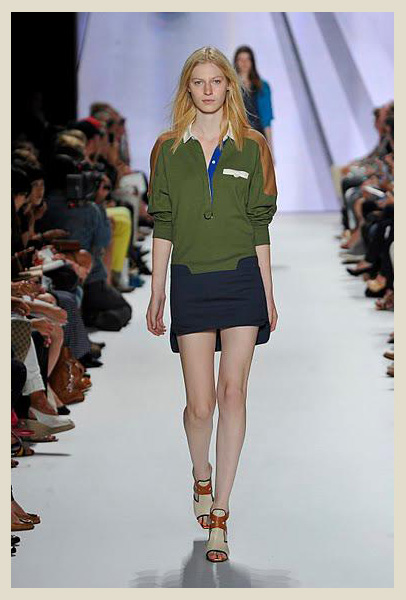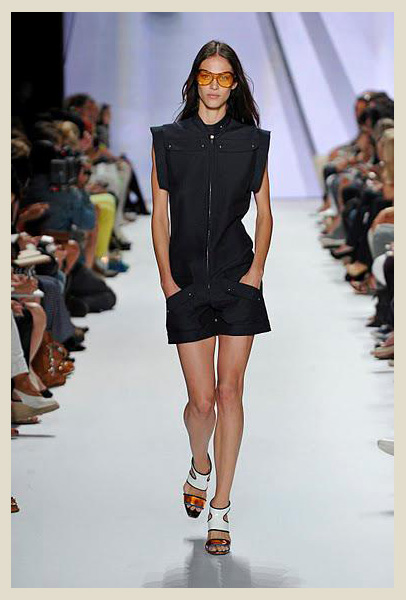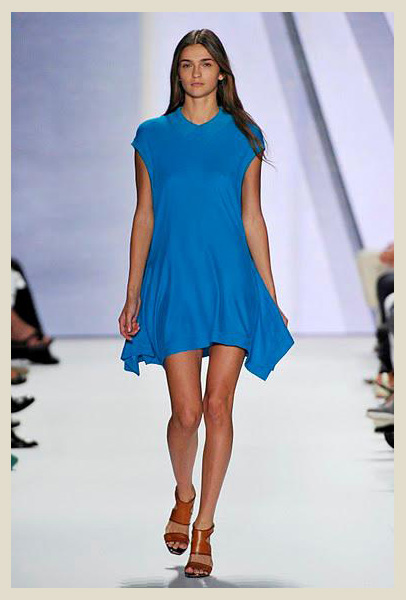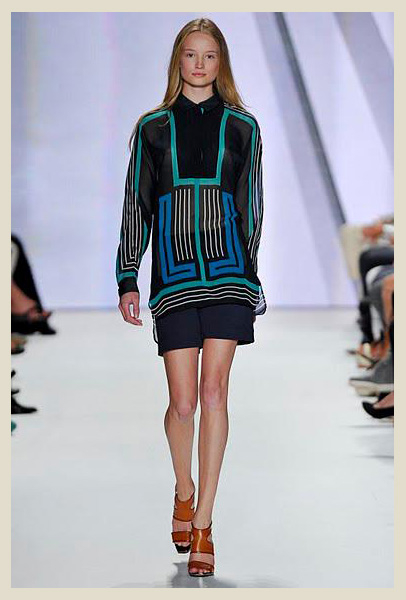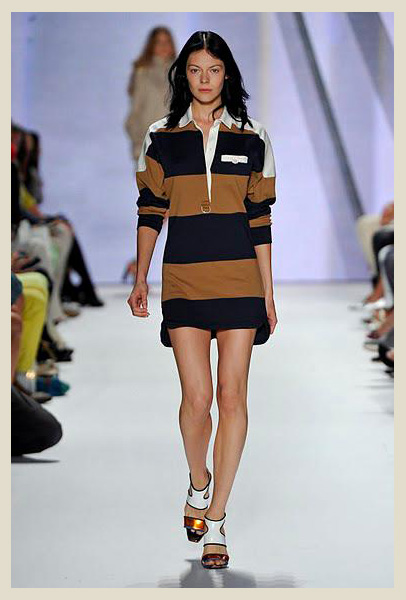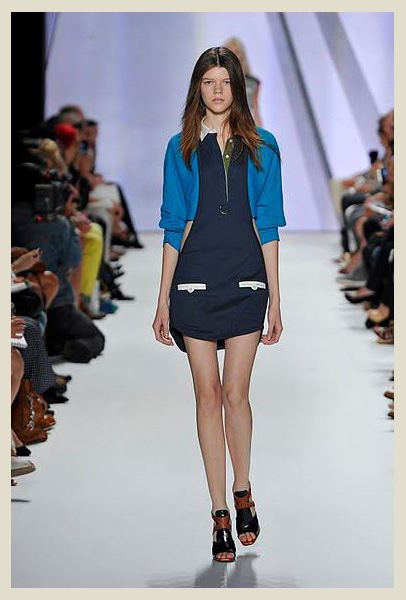 Lacoste presents their 2012 Spring Summer Womens Runway Collection. With his first collection for Lacoste, Felipe Oliveira Baptista focuses on the essence of "La Parisienne" which is an ideal of effortless elegance in congruence to expressing what Lacoste means today. The designs are a reconstruction of essential pieces from scratch and then turned into something fresh yet reminiscent of a personal history. The Lacoste signature pique dress gets softer in silk. Rugby shirts turn into hybrid modern dresses. Polo dresses come in full length or with dropped armholes. Colors go for black, soft grey, beige, caramel and some vibrant colors such as flamenco red, Sumatra blue, deep jewel green and acid yellow. Color blocking elements in design show a modern approach. The retro goggle like sunglasses are a hit.

Designer Denim Jeans Fashion:
Season Collections, Campaigns and Lookbooks.
Credit and Source Links:
www.lacoste.com
shop.lacoste.com
shop-uk.lacoste.com

Related Posts and Links:
In 2012 Spring Summer, Collections: Spring Summer, Womens Collections: Spring Summer on October 20, 2011.
Tags: 2012, acid, beige, block, blue, caramel, catwalk, collection, Collezione, color, designer, estate, été, fashion, fashion show, Felipe Oliveira Baptista, flamenco, forår, France, French, frühling, goggle, green, hybrid, ilkbahar, jewel, La Parisienne, Lacoste, lente, pants, Paris, polo, primavera, printemps, red, rugby, Runway, season, silk, sommar, sommer, spring, Sumatra, summer, vår, verano, verao, Womens, womenswear, yaz, yellow, zomer