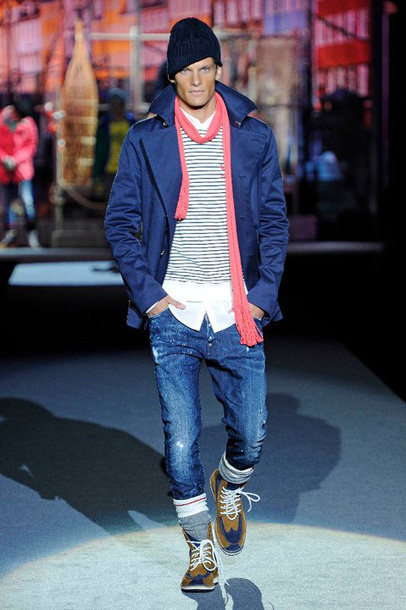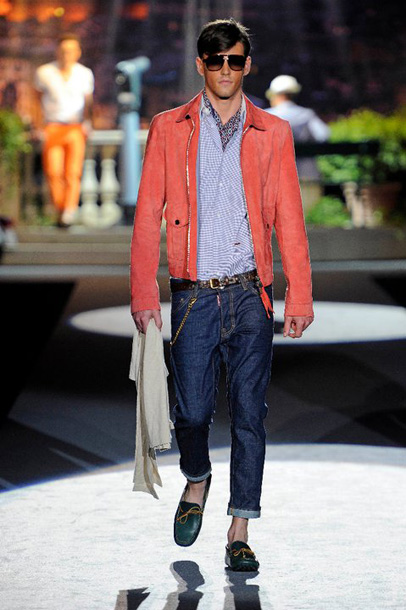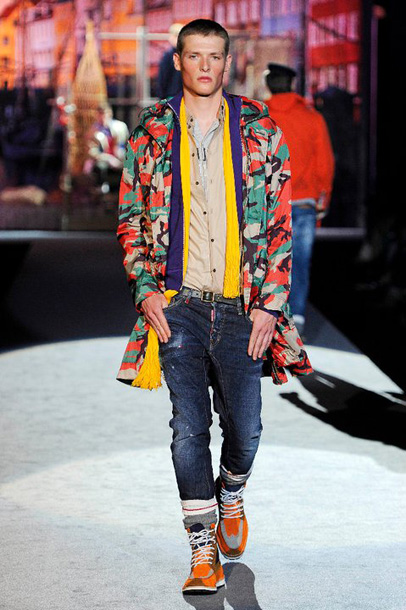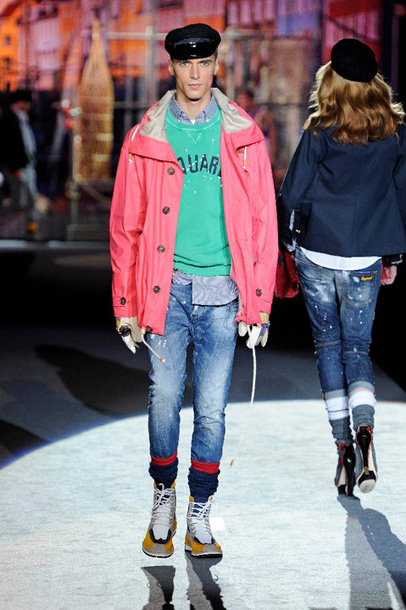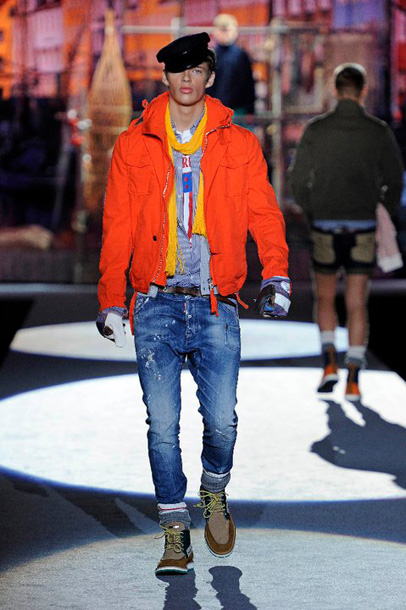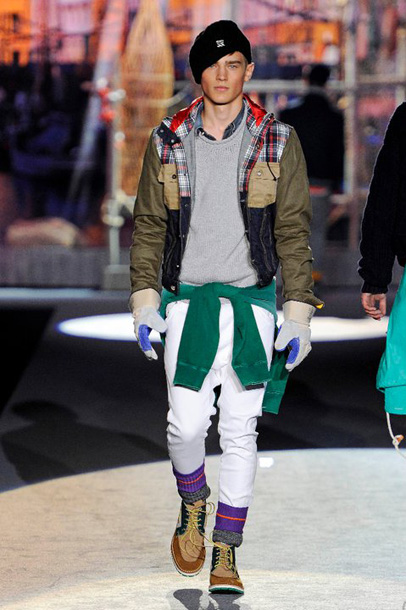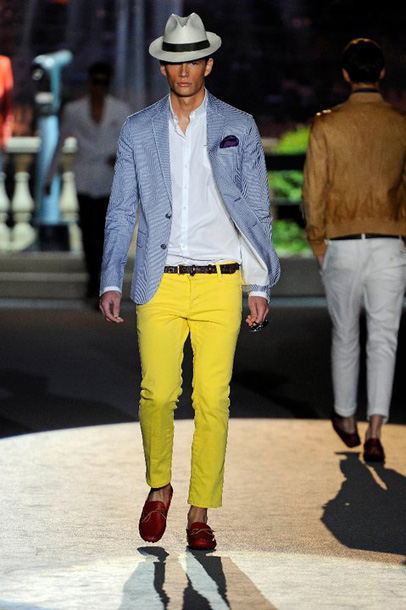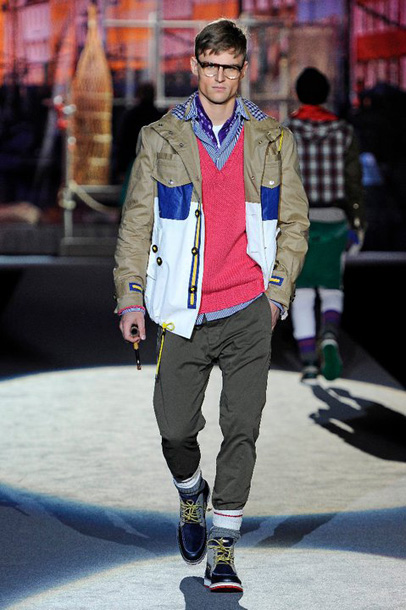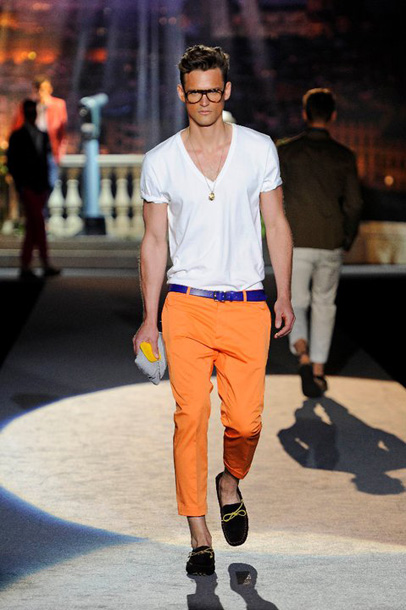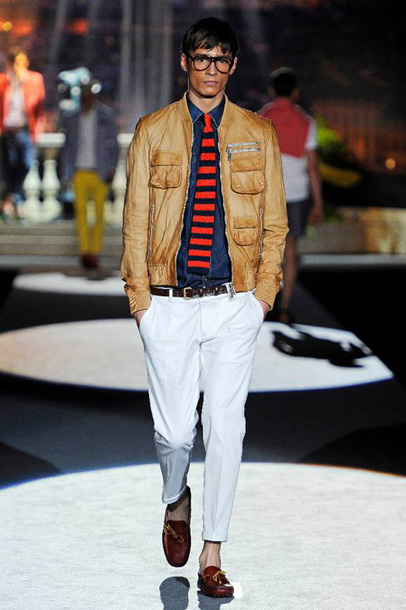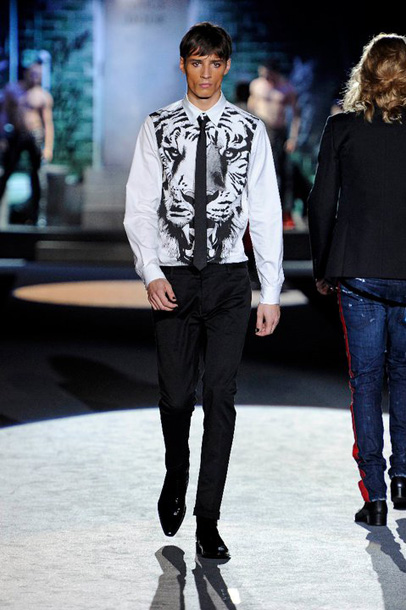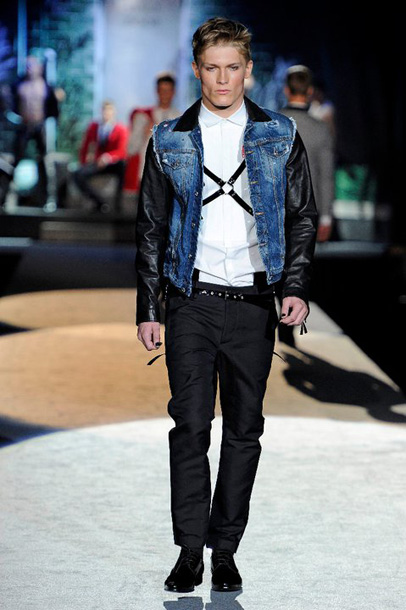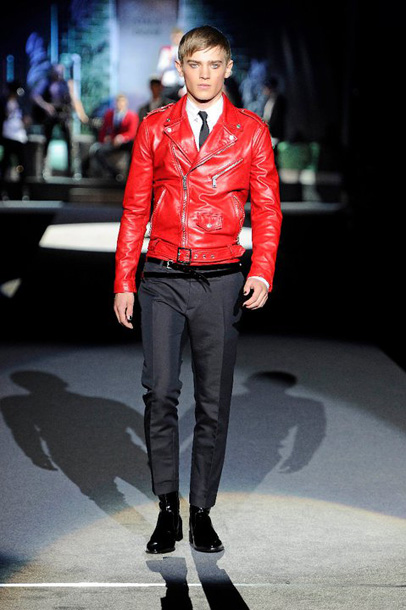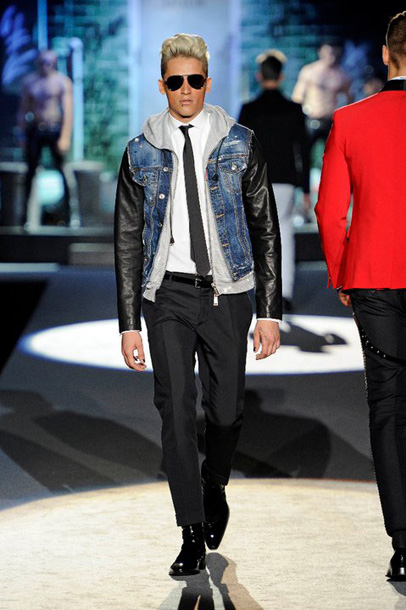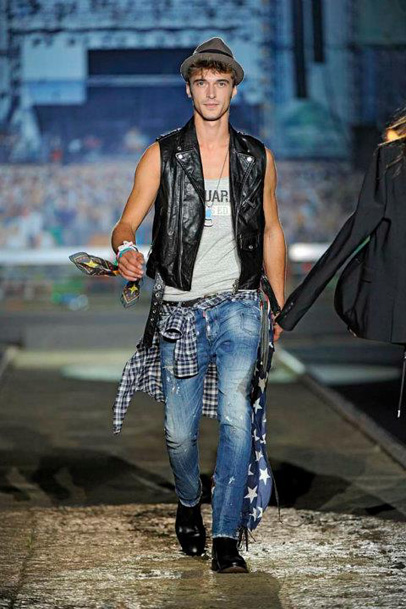 Dsquared2 struts off to their 2012 Spring Summer Mens Runway Collection. The theme focuses on the American tourist who lands in Europe and ready to traverse the old continent. It's a summer Euro trip from Scandinavia to Mykonos, then Florence and finally to London.
In Scandinavia, the looks are sporty with multi colored layers such as parkas, light jackets, knitted sweaters, hats and thick sock layers over each other. In Mykonos, the scene becomes sexier and summery with cocktail outfits and an explosion of color. Moving into Florence, the vibe infuses an art and culture inspired look with refined tailored outfits, double breasted jackets, sandals and spring fabrics such as linen and silk. The last stop is London, so the mood becomes contemporary with a modish appeal. Skinny silhouettes, studs, leather and animal prints give that rock glam touch.

Designer Denim Jeans Fashion:
Season Collections, Campaigns and Lookbooks.
Credit and Source Link:
www.dsquared2.com

Related Posts and Links:
In 2012 Spring Summer, Collections: Spring Summer, Mens Collections: Spring Summer on October 21, 2011.
Tags: 2012, American, animal, art, catwalk, cocktail, collection, Collezione, color, culture, D Squared, denim, designer, Dsquared, Dsquared2, estate, été, Europe, fashion, fashion show, Florence, forår, frühling, hat, ilkbahar, jacket, jeans, jeanswear, knit, layers, leather, lente, linen, London, Mens, menswear, Mykonos, pants, parka, primavera, printemps, prints, Runway, sandals, Scandinavia, season, silk, skinny, socks, sommar, sommer, spring, Squared, studs, summer, sweater, tailored, tiger, tourist, vår, verano, verao, yaz, zomer