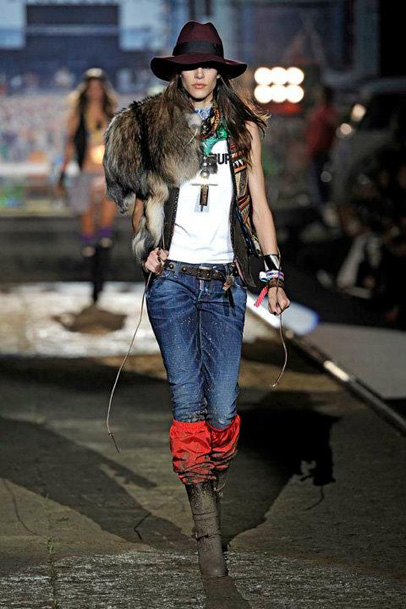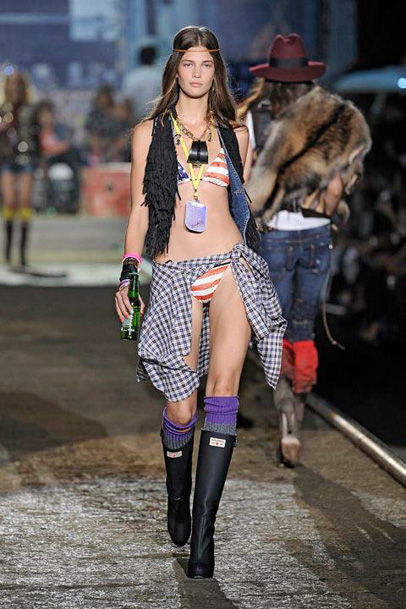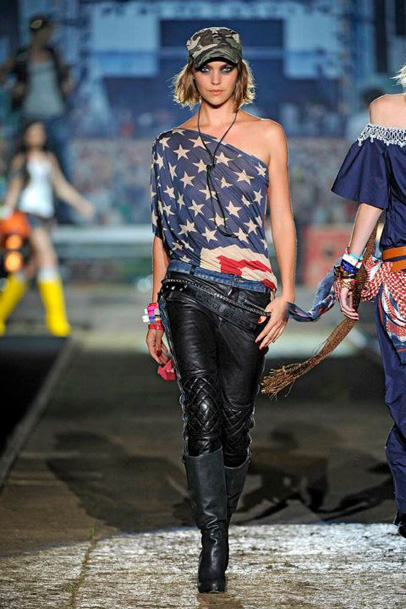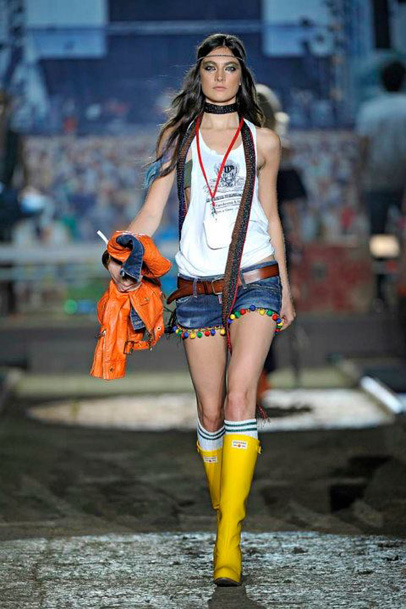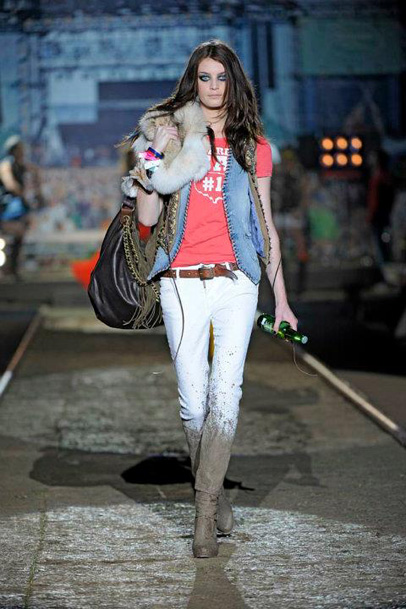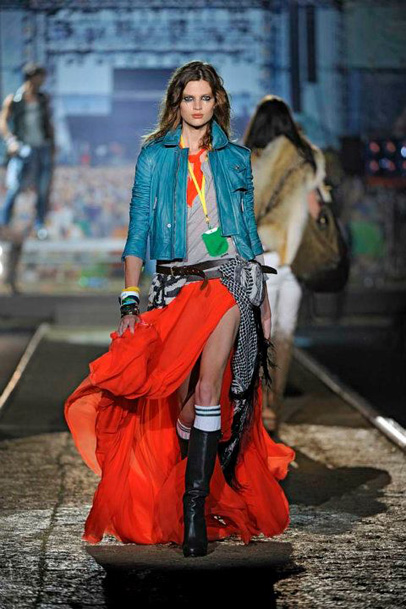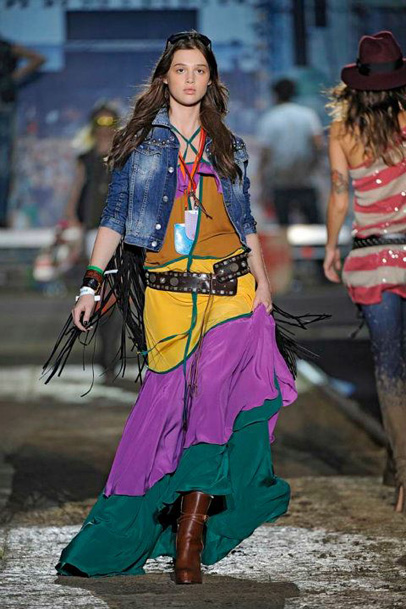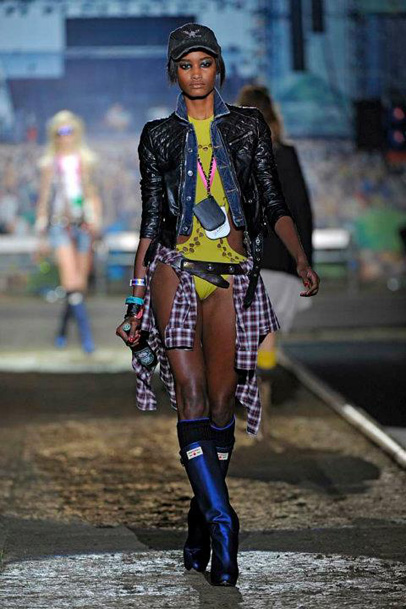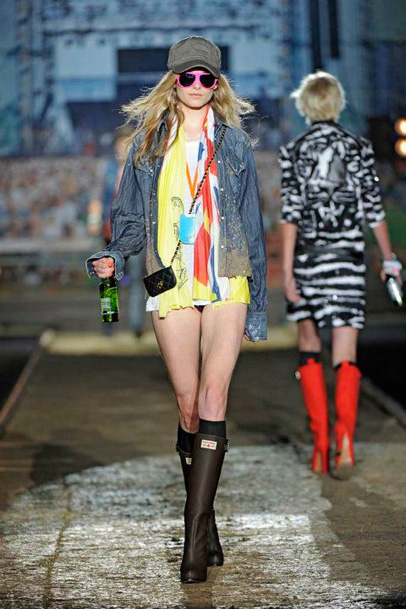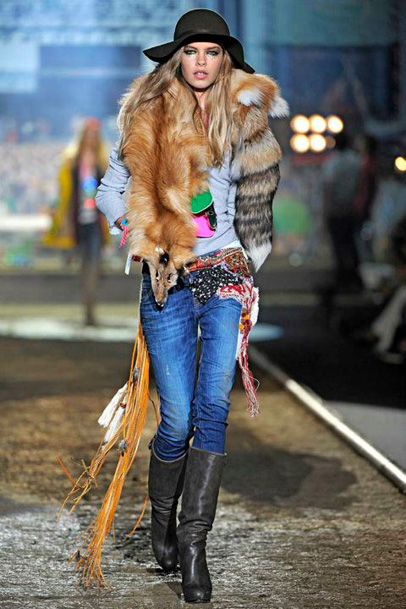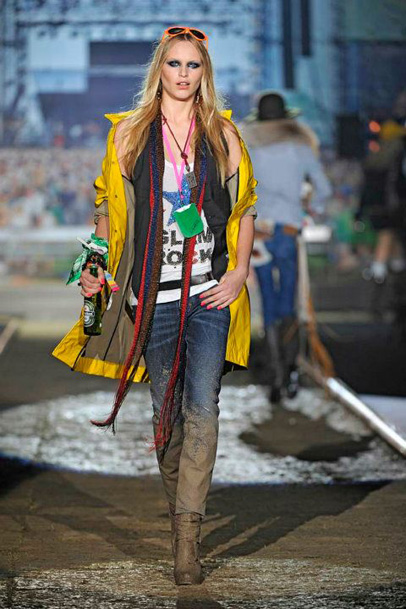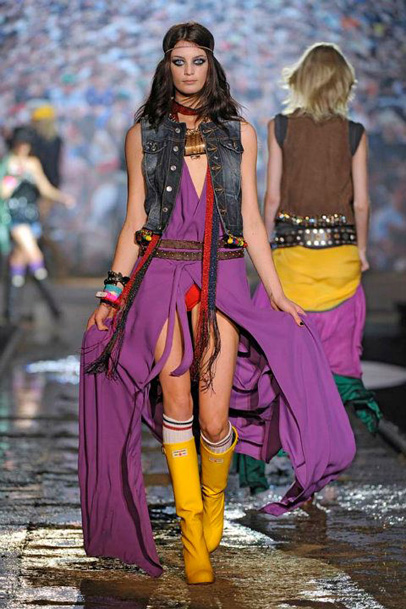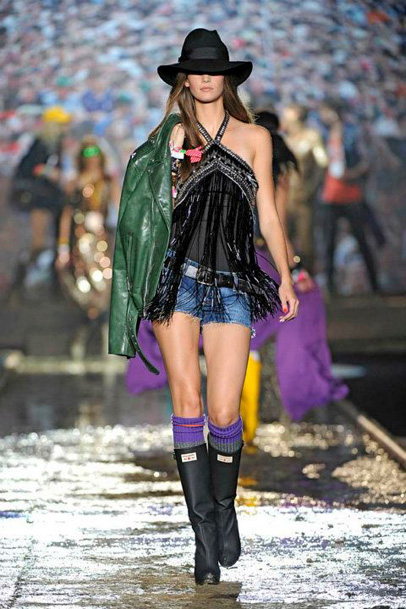 Dsquared2 rocks on to their 2012 Spring Summer Womens Runway Collection. Continuing on with the traveler theme, the American boy decides to follow his English girl to the Glastonbury Festival of Contemporary Performing Arts before heading back to the United States.
Mud and rain play a vital role on the looks. Rock chicks, bohemian hippies and shabby chic couture become vibrant. Utility jackets, infusion of men's essentials, tribal long dresses, raffia embroidery, denim hot pants and rain gear layer up to create a mix of indie, grunge and Glasto-style ensembles. Colors are vivid with yellow, orange, magenta, purple, turquoise and grass green. We see a lot of accessories such as wrist bands, foulards or scarves, 70s style hats such as flappers or flappies, mirrored shades, fringes and even the American flag.

Designer Denim Jeans Fashion:
Season Collections, Campaigns and Lookbooks.
Credit and Source Link:
www.dsquared2.com

Related Posts and Links:
In 2012 Spring Summer, Collections: Spring Summer, Womens Collections: Spring Summer on October 21, 2011.
Tags: 1970's, 2012, 70s, American, Bohemian, boho, catwalk, collection, Collezione, Contemporary Performing Arts, D Squared, denim, designer, Dsquared, Dsquared2, embroidery, estate, été, fashion, fashion show, flag, flapper, flappies, forår, foulard, fringe, frühling, Glasto, Glastonbury Festival, grunge, hats, hippie, ilkbahar, indie, jeans, jeanswear, lente, mud, pants, primavera, printemps, raffia, rain, rock, Runway, scarf, scarves, season, sommar, sommer, spring, Squared, summer, tribal, vår, verano, verao, Womens, womenswear, yaz, zomer