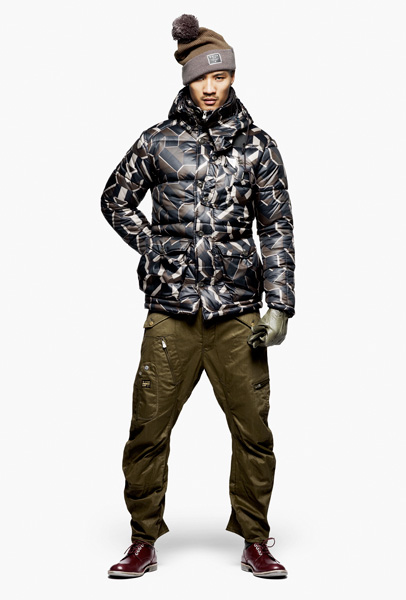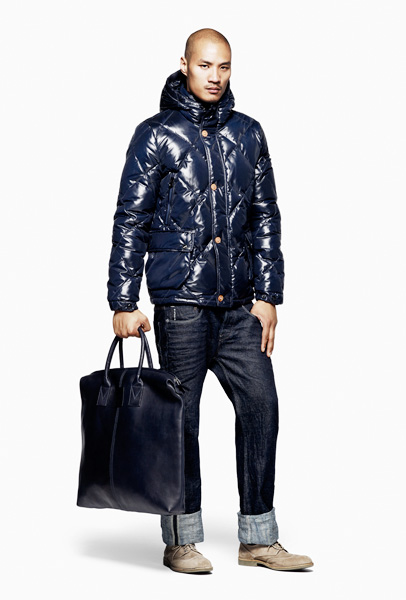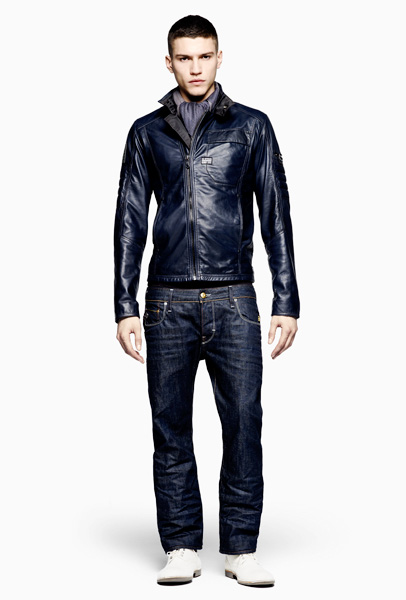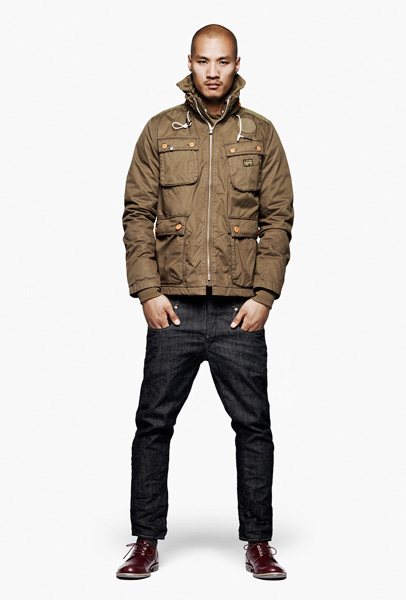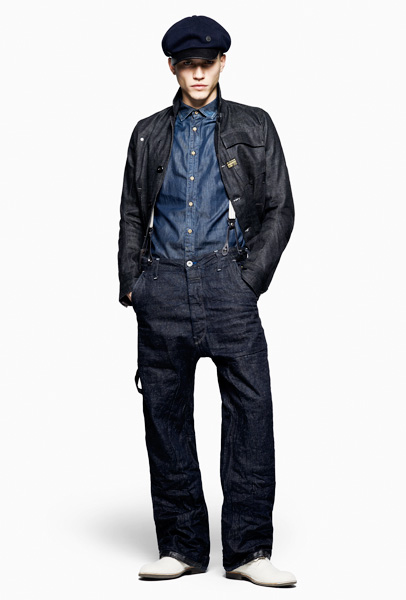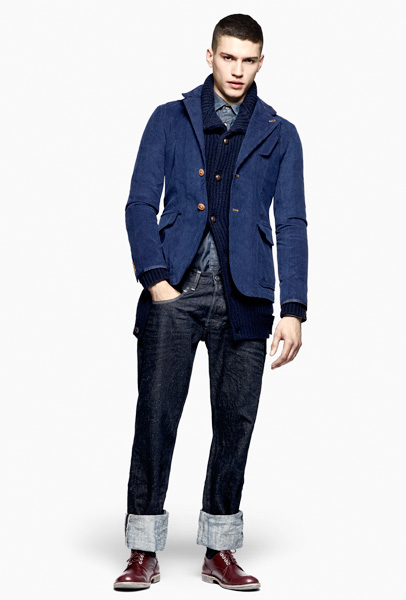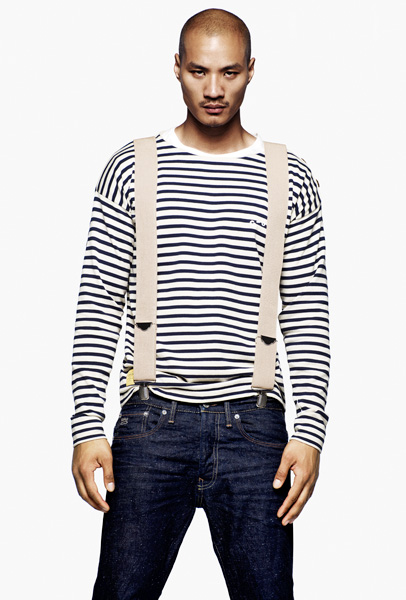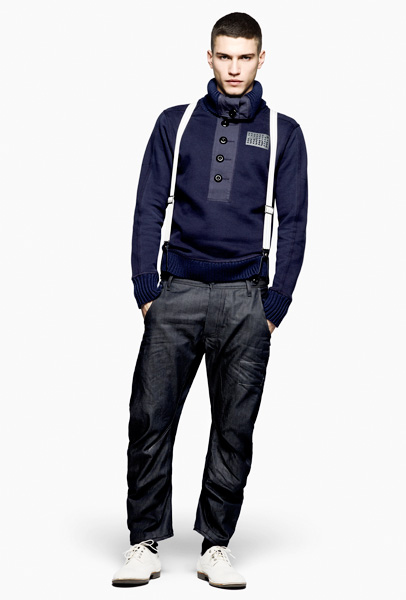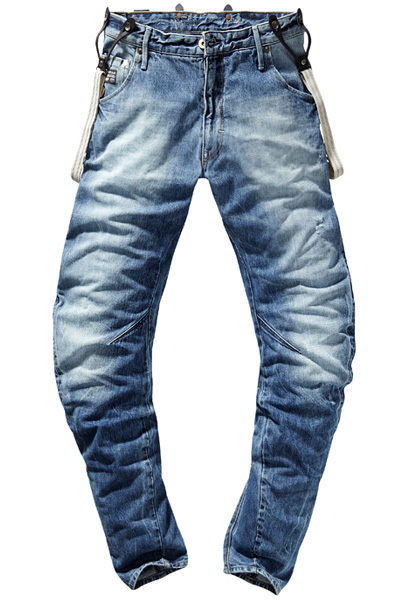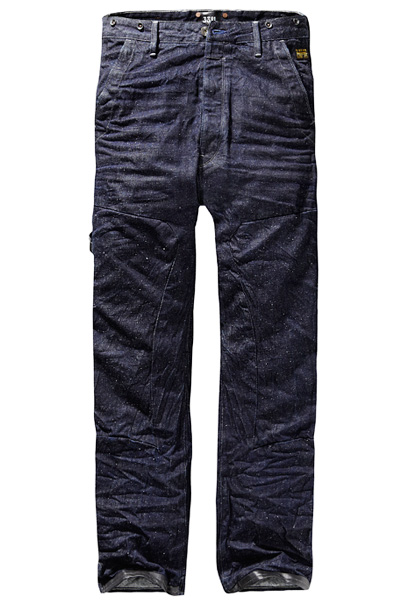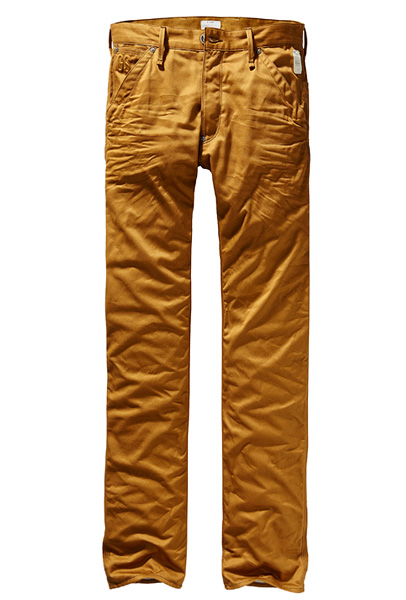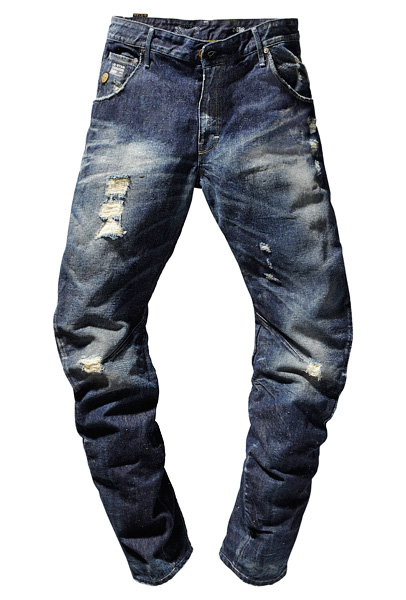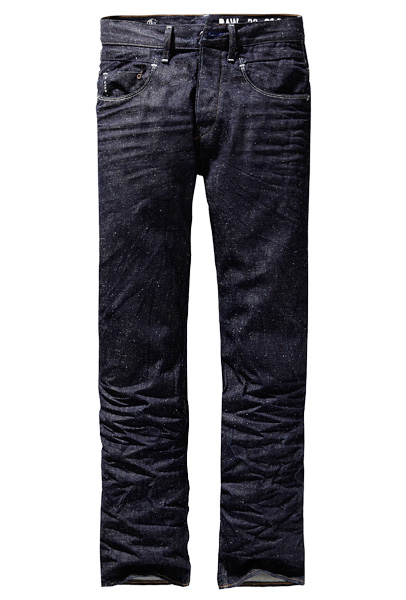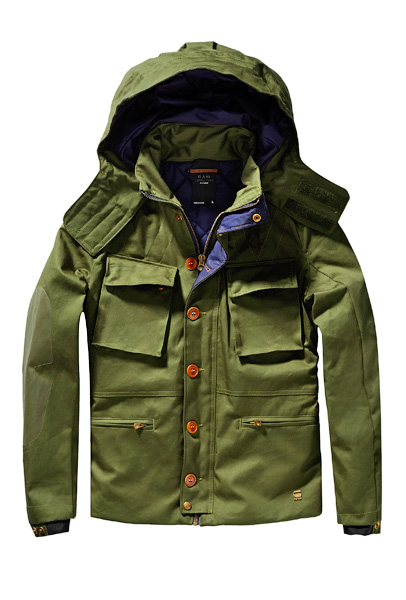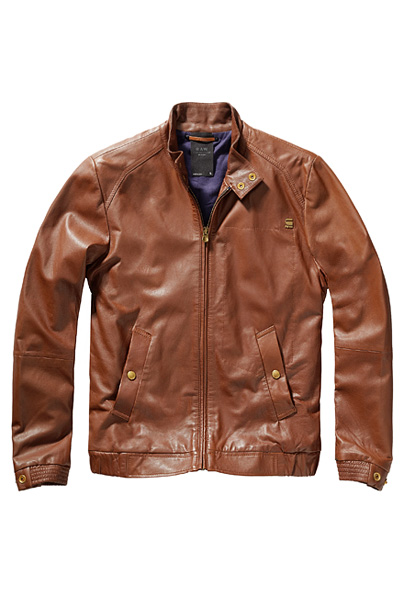 G-Star RAW presents their 2012 Spring Mens Collection. Before the entrance of summer, the essence of this season stays true to G-Star's denim core which is the evolution of their 3D denim. There are more innovative fabric treatments and fresh denim colors. The intricately constructed Arc Pant has twisted seams and inseams for an asymmetric tapered fit turning around the legs. There are also new developments of the Arc 3D Loose Tapered Braces. The 5620 Dimension Pant introduces an ergonomic functionality inspired from 1920s-30s motorcycle rider culture.
Overall, G-Star's spring collection on denim have new raw qualities, tumble raw wrinkled finishes, natural 3D effects and rough authentic looks. Colored denim jeans also have a unique range of hues from Sage to Tarmac with pocket plasters. On the other hand, the Correct Line includes neutral colors and intense shades of blue especially for outerwear essentials.
The spring collection pieces will be in store mid November 2011.

Designer Denim Jeans Fashion:
Season Collections, Campaigns and Lookbooks.
Credit and Source Links:
www.g-star.com
shop.g-star.com

Related Posts and Links:
In 2012 Spring Summer, Collections: Spring Summer, Mens Collections: Spring Summer on October 27, 2011.
Tags: 1920s, 1930s, 2012, 3D, 5620 Dimension, 5620 Dimension Pant, arc, Arc 3D Loose Tapered Braces, Arc Pant, asymmetric, blue, collection, Correct Line, denim, designer, fashion, forår, frühling, G-Star, G-Star Raw, ilkbahar, jeans, jeanswear, lente, linesheet, Lookbook, Mens, menswear, Moto, motorcycle, pants, plaster, pocket, primavera, printemps, raw, Rider, Sage, season, spring, tapered, Tarmac, twist, vår