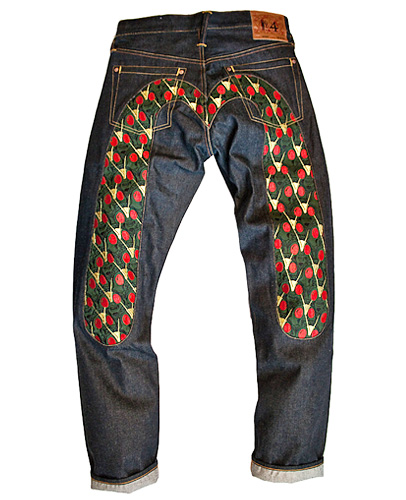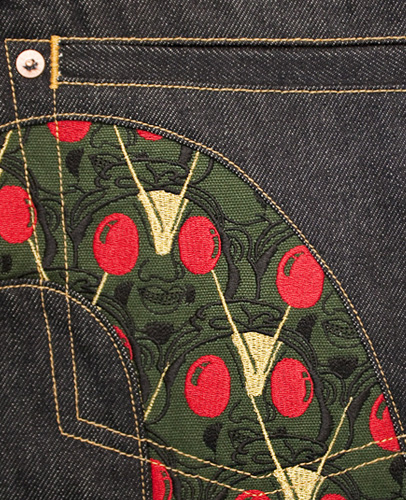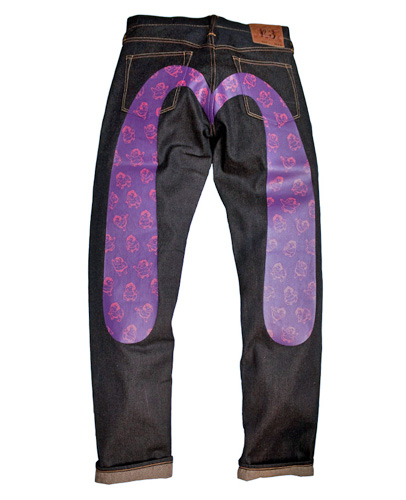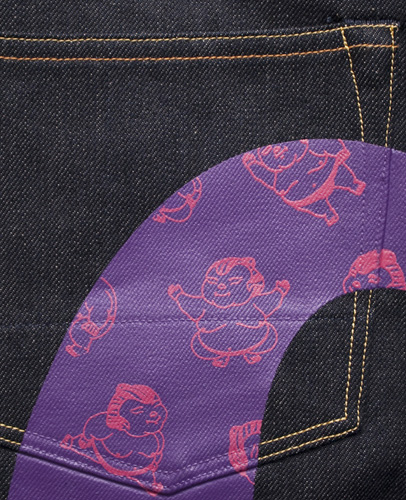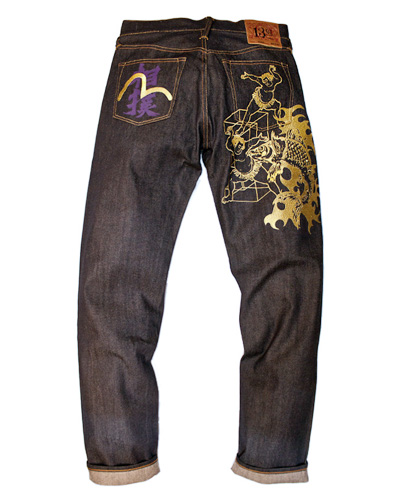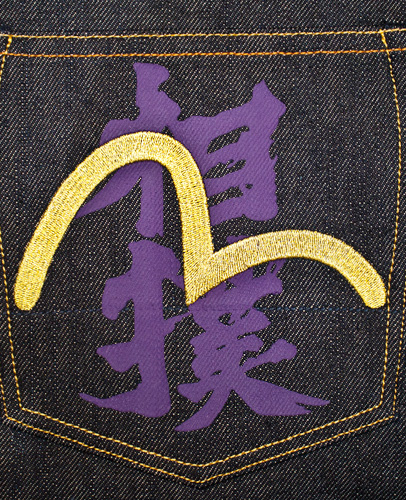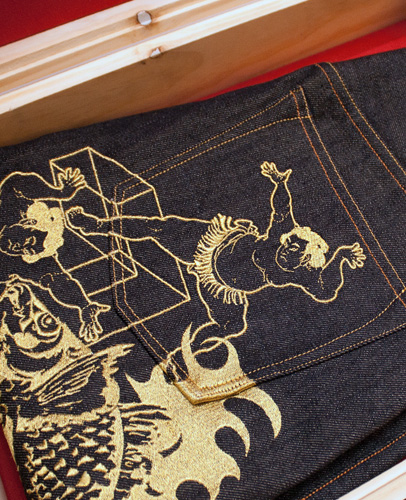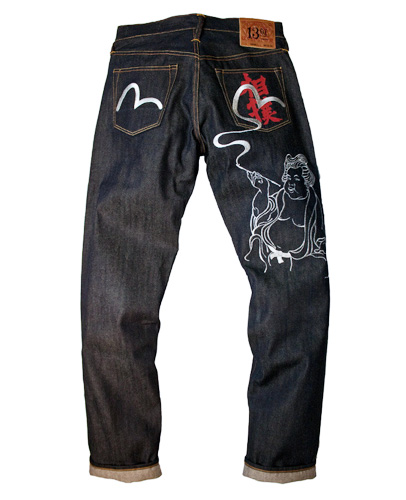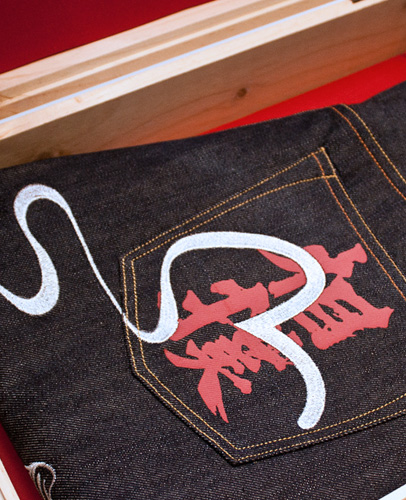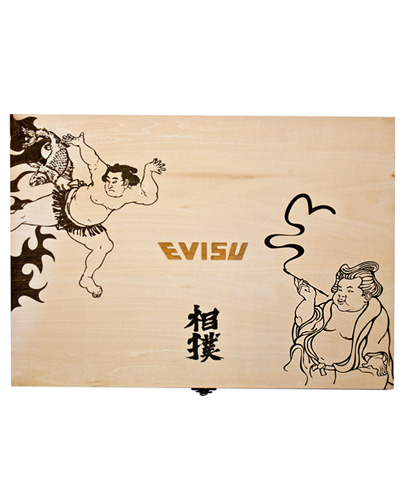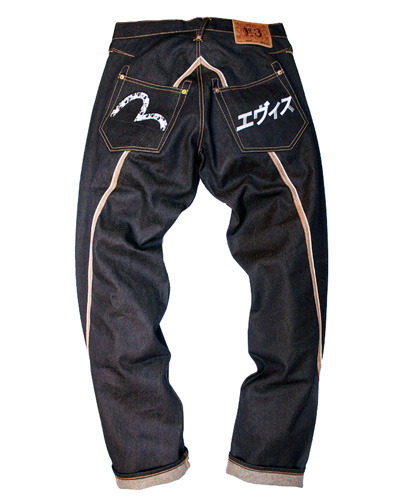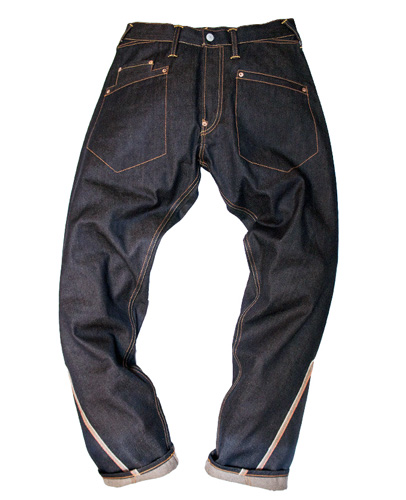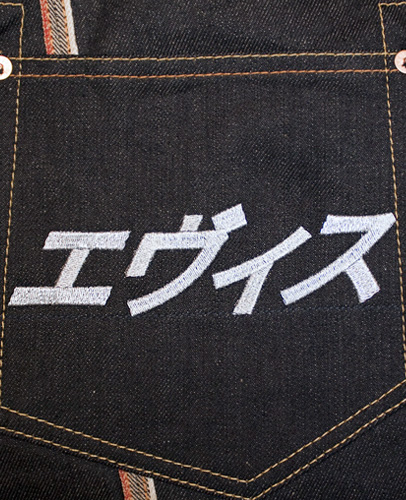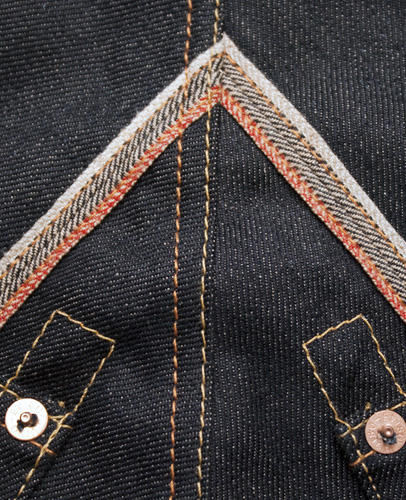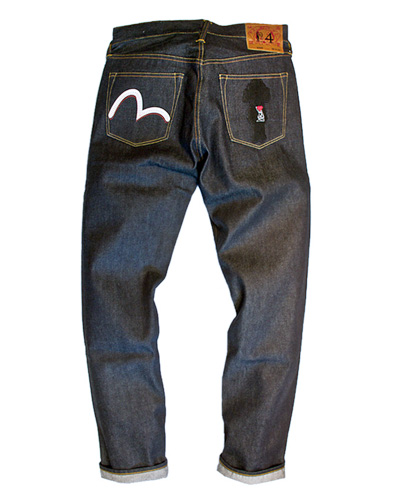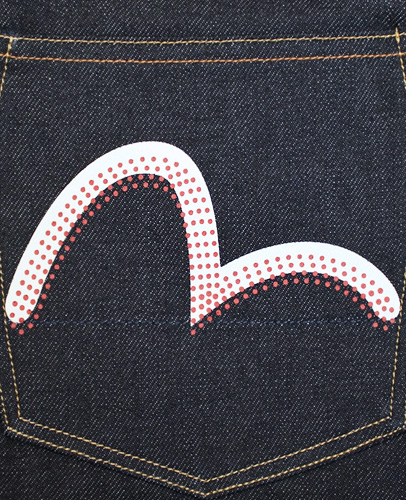 Evisu presents a selected 2011-2012 Fall Winter New Arrivals for Men. These heavy hitters mostly offer the 2000 fits which are inspired by the 1940s vintage jeans. These raw denim selvedge jeans have a higher waist, fitted in the seat, shaped at the hips and tailored at a slightly narrower hem.
Evisu's new arrivals are:
(from top to bottom images)
(1-2) Repeat Masked Rider Godhead Daicock Heritage Denim Jeans
(3-4) Overall Sumo Daicock Denim Jeans
(5-7) Limited Edition Sumo Fish Embroidered Vintage Cut Denim Jeans
(8-10) Limited Edition Sumo Kiseru Embroidered Vintage Cut Denim Jeans
(11-15) Evisu Kanji Seagull Spiral Cut Denim Jeans
(16-18) Astro Ebisu Vintage Cut Denim Jeans

Designer Denim Jeans Fashion:
Season Collections, Campaigns and Lookbooks.
Credit and Source Links:
www.evisu.com
international.evisu.com
www.evisu.jp

Related Posts and Links:
In 2011-2012 Fall Winter, Collections: Fall Winter, Mens Collections: Fall Winter on October 28, 2011.
Tags: 1940s, 2011, 2012, Astro, Automne, autumn, autunno, collection, Collezione, daicock, denim, designer, dry, dry denim, Ebisu, efterår, Evis, Evisu, fall, fashion, fish, Godhead, Herbst, herfst, Hiver, höst, inverno, invierno, Japan, Japanese, jeans, jeanswear, Kanji, kis, kiseru, Masked Rider, Mens, menswear, otoño, outono, pants, raw, raw denim, repeat, Rider, seagull, season, selvage, selvedge, sonbahar, spiral, Sumo, Sumo Fish, Sumo Kiseru, Vintage, vinter, winter