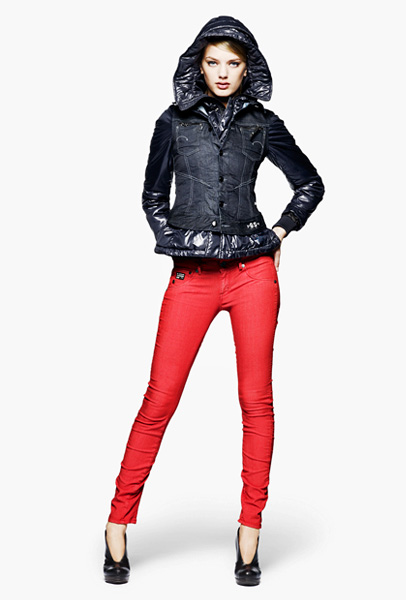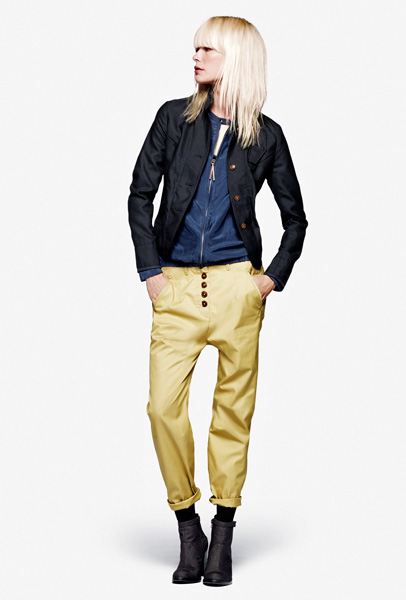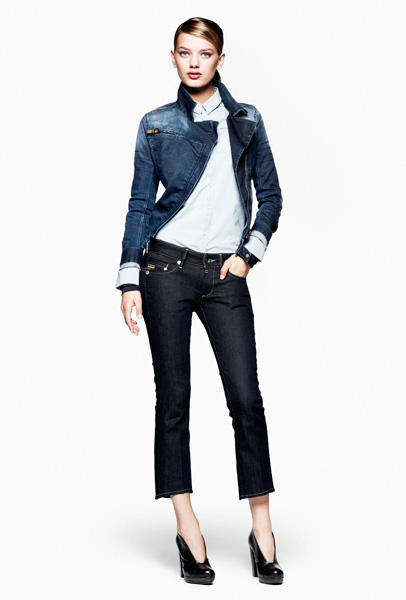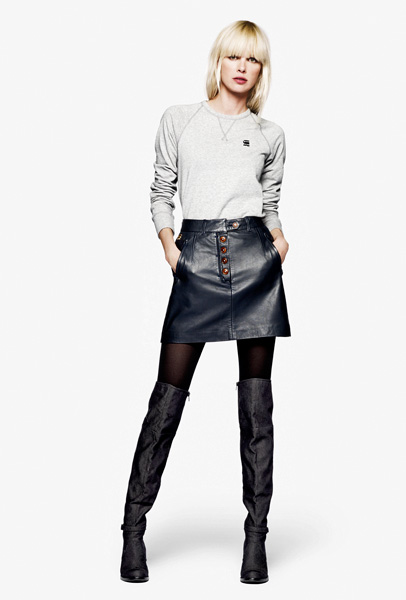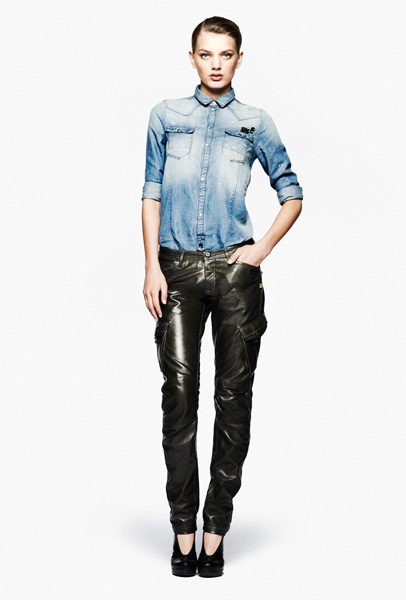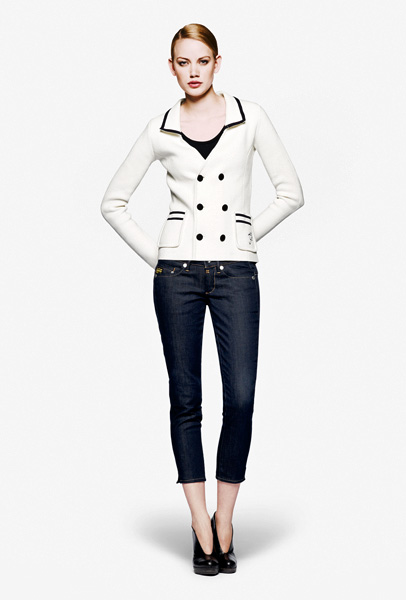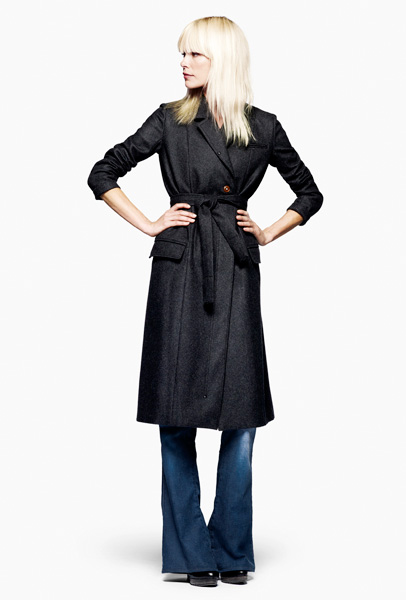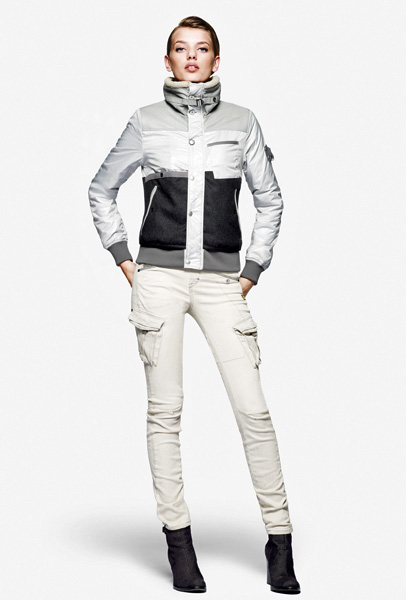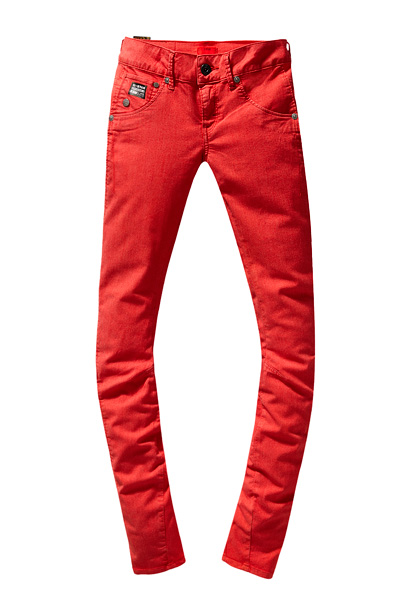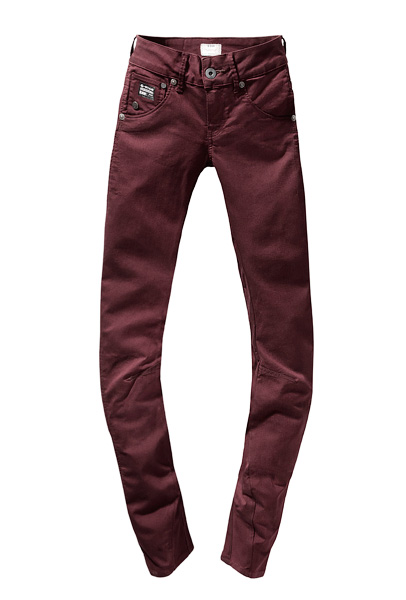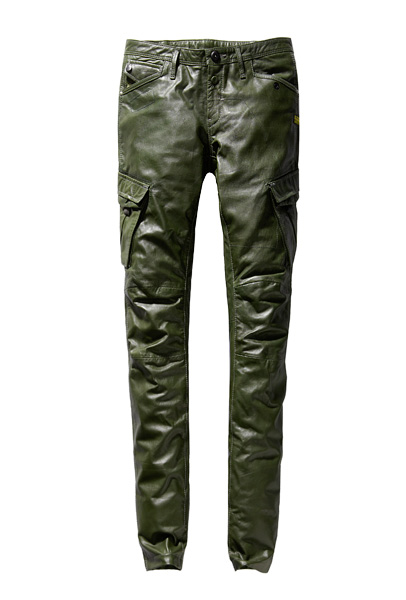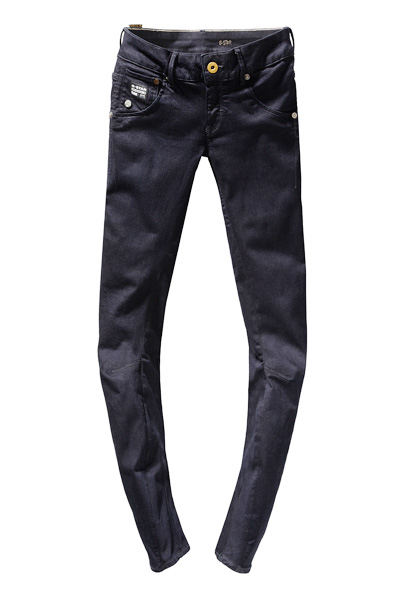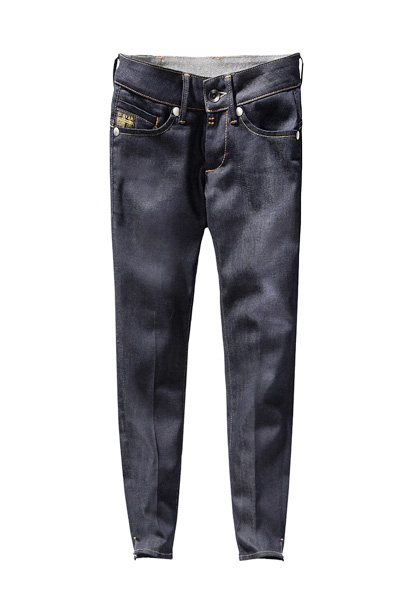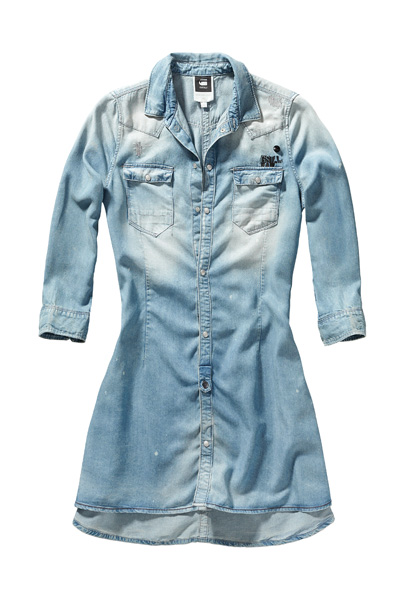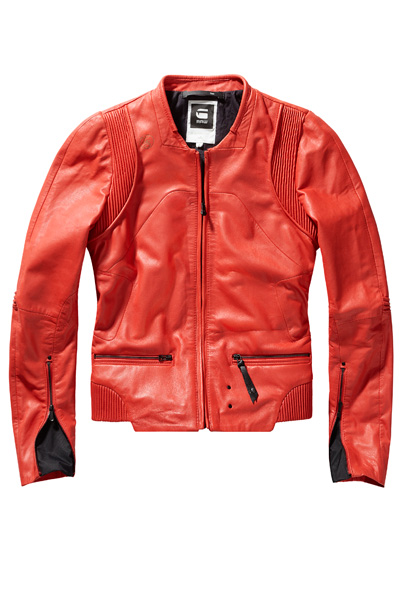 G-Star RAW presents their 2012 Spring Womens Collection. Before an endless summer comes a blooming season of a more feminine and softer appeal for womenswear. The Super Comfort Denim features power-stretch denims with silky finishes and flattering fits. We see new fits such as the flared Midwaist Bell, the 7/8 length Mini Bell Ankle Cut. G-Star's iconic 3D Denim also comes into view with the Arc 3D Super Skinny. Colored denims show a vibrant splash of Red Pepper, Tea Rose and Galaxy Blue with pocket plasters. Finally, the Correct Line continues on with white shirts, smart jackets and refined essentials.

Designer Denim Jeans Fashion:
Season Collections, Campaigns and Lookbooks.
Credit and Source Links:
www.g-star.com
shop.g-star.com

Related Posts and Links:
In 2012 Spring Summer, Collections: Spring Summer, Womens Collections: Spring Summer on October 28, 2011.
Tags: 2012, 3D, arc, Arc 3D Super Skinny, collection, comfort, Correct Line, denim, designer, fashion, feminine, flare, forår, frühling, G-Star, G-Star Raw, galaxy, Galaxy Blue, ilkbahar, jeans, jeanswear, lente, linesheet, Lookbook, Midwaist Bell, Mini Bell Ankle Cut, pants, pepper, plaster, pocket, power-stretch, primavera, printemps, raw, Red Pepper, Rose, season, silk, skinny, soft, spring, stretch, Super Comfort Denim, tea, Tea Rose, vår, white, Womens, womenswear