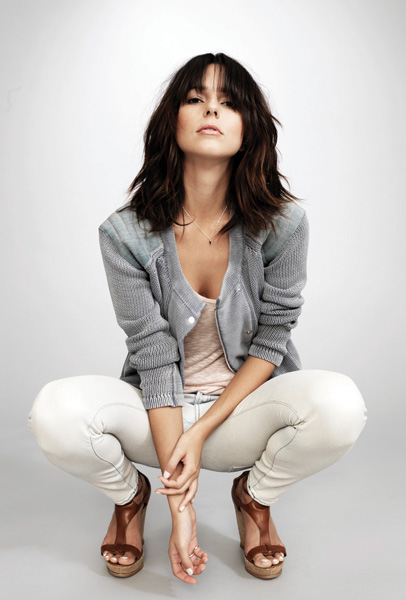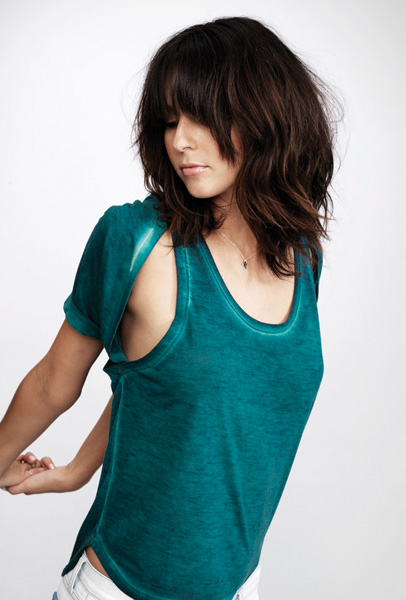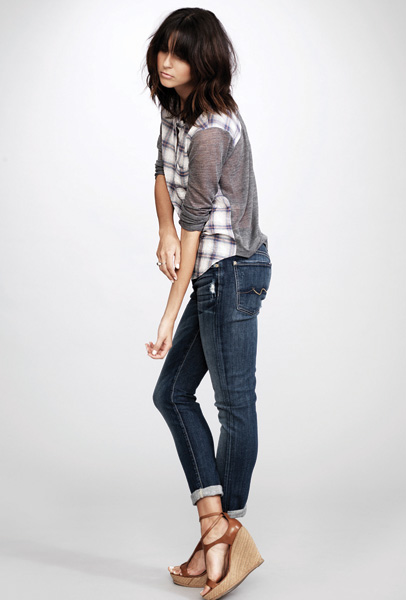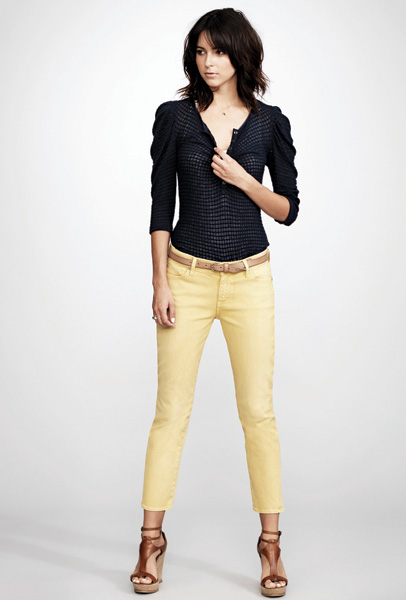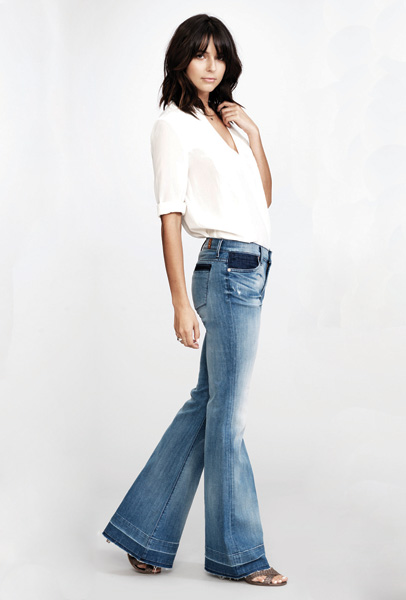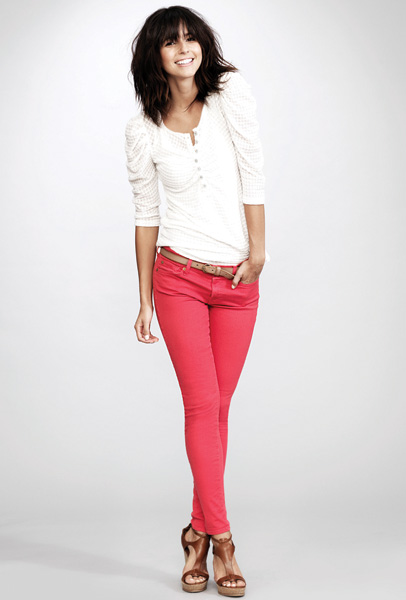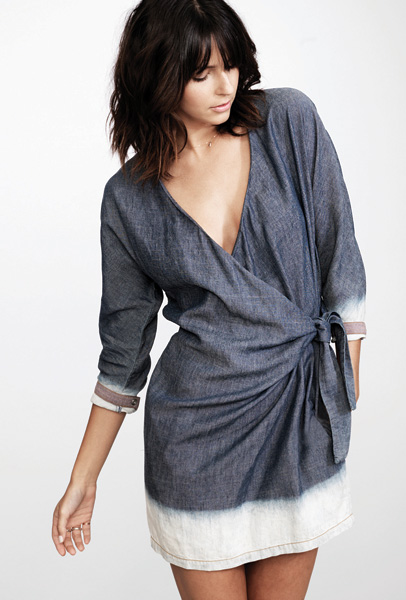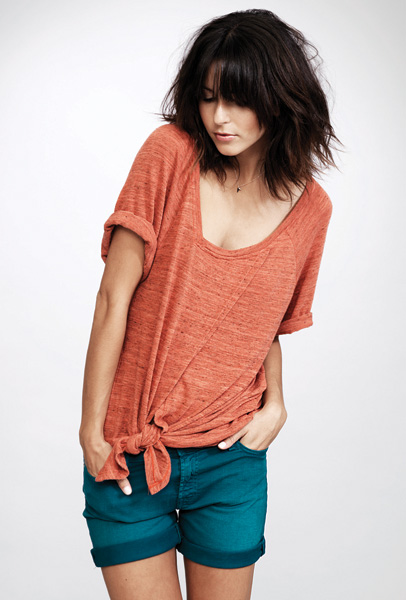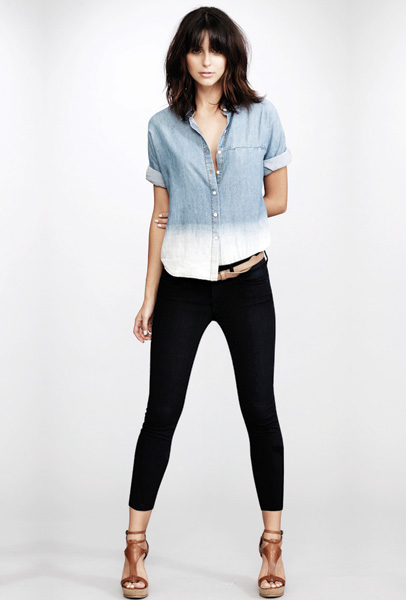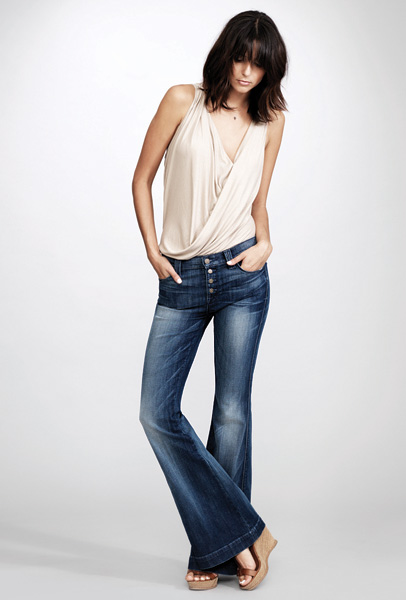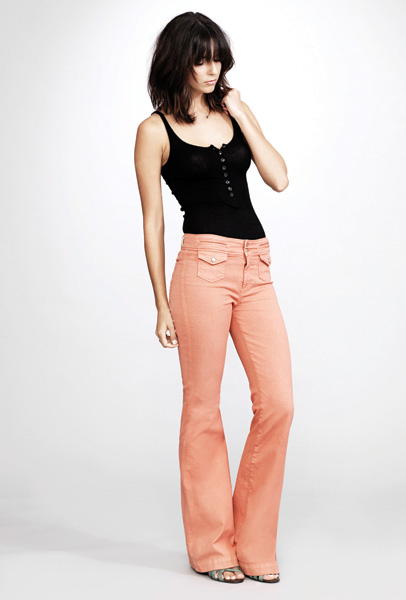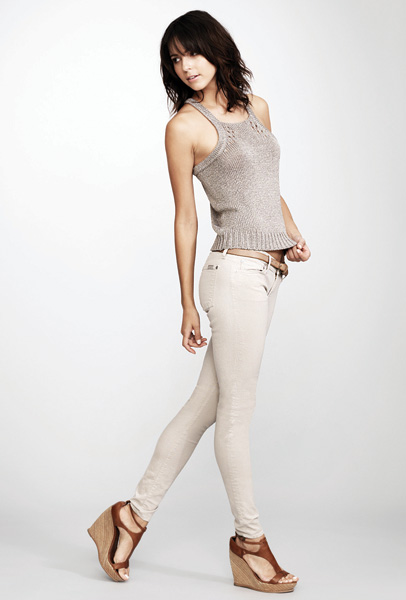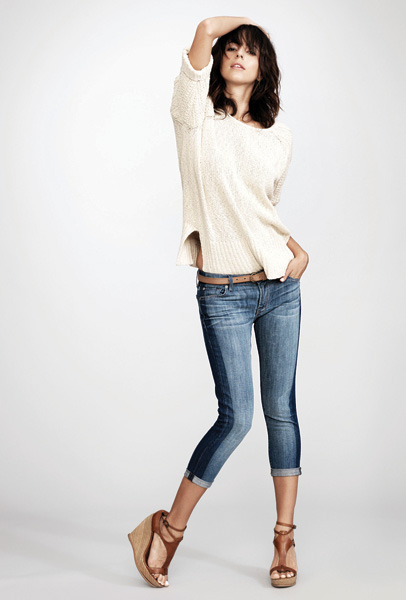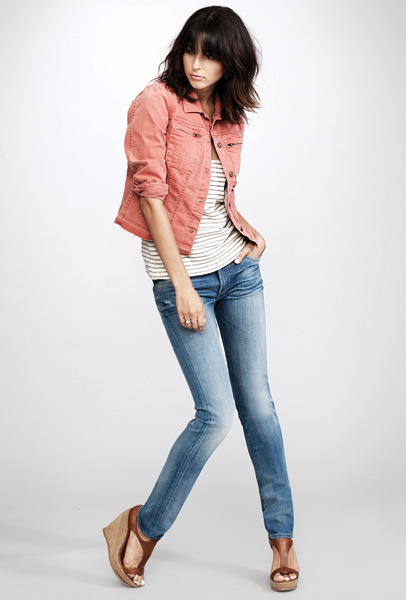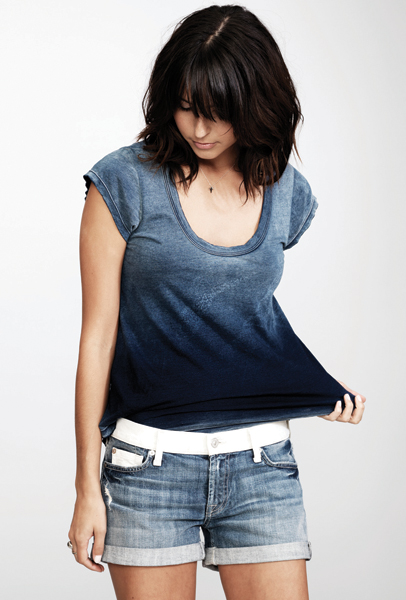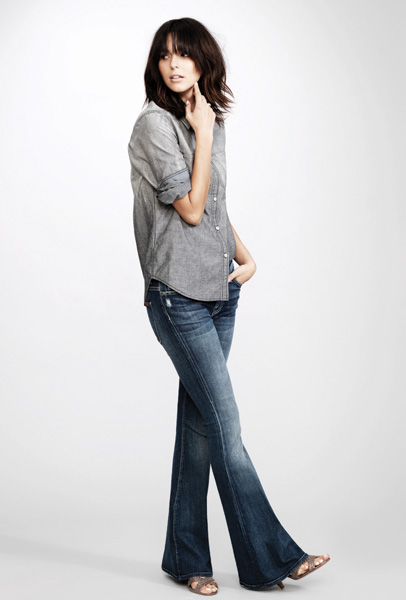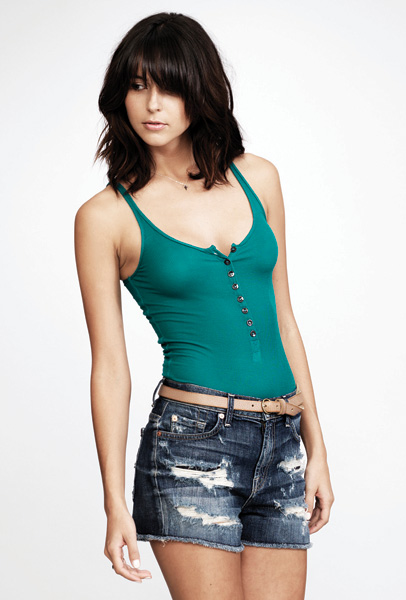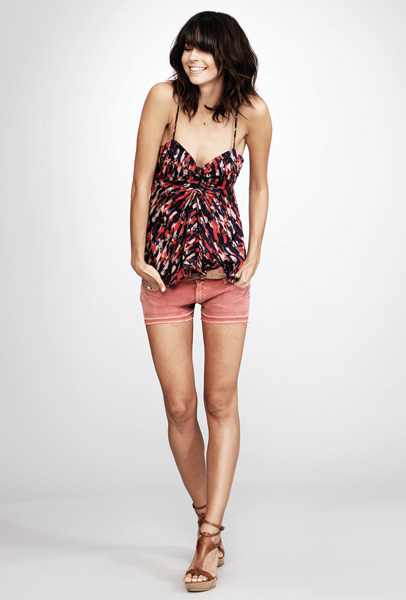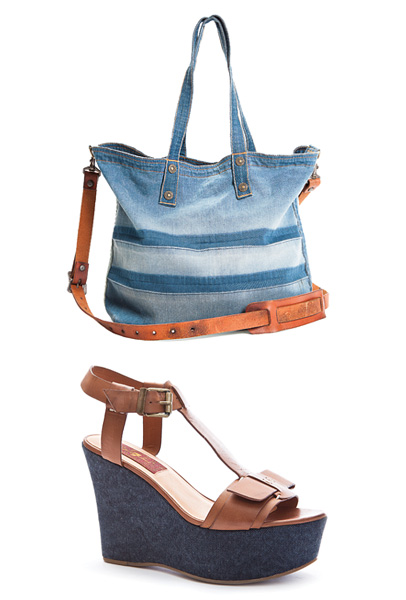 7 For All Mankind unveils their 2012 Spring Womens Lookbook. Warm and vibrant colors spice up the season with Deep Lake aquamarine, Yellow, Neon Pink, Flamingo light red, Teal, Light Coral pink and Holly Berry light red. The highlights for denim fits are slim, skinny, flare or bell bottom and cropped shorts. Color blocking designs and two tone faded dye patterns make the collection fresh as spring. Model, Amanda Pizziconi shows us the looks.

Spring fashion pieces we like are:
(from top to bottom images)
(2) Womens Cut Out Top in Deep Lake
(7) Womens Bleached Hem Wrap Shirt Dress in Indigo
(8) Womens Open Tee in Flamingo
(9) Womens Denim Button Down Shirt in Light Indigo
(10) Womens Sleeveless Cowl Neck Top in Oxford Tan Shimmer
(14) Womens Front Pocket Jacket in Faded Holly Berry
(15) Womens Easy Tee in Dark Indigo
(17) Womens Button Front Tank in Deep Lake
(18) Womens Drapey Gathered Cami in Holly Berry
(19) Womens Kalistoga in Cognac
(19) Womens Denim Tote

Our top designer denim jeans choices are:
(from top to bottom images)
(1) Womens The Skinny Jeans in Light Blue Lustre Denim
(3) Womens Crop Josefina Denim Jeans in California Del Sol
(4) Womens Slim Straight Jeans in Yellow
(5) Womens Colorblock Flare Denim Jeans in Contrast Block
(6) Womens The Skinny Jeans in Neon Pink
(8) Womens Roll Up Short in Teal
(10) Womens Biancha Denim Jeans in Medium Worn Whiskered
(11) Womens Erin Flare Jeans in Light Coral
(12) Womens The Skinny Jeans in Sand Lustre
(13) Womens Crop Skinny in Resin Filter Color Block
(15) Womens Vintage Colorblock Roll Up Short in Sardinia Light Heritage
(16) Womens New Bell Bottom in California Del Sol
(17) Womens High Waist Vintage Cut Off Short in Medium Destroyed Morea
(18) Womens Cut Off Short with Let Down Hem in Faded Holly Berry

Designer Denim Jeans Fashion:
Season Collections, Campaigns and Lookbooks.
Credit and Source Links:
www.7forallmankind.com
eu.7forallmankind.com

Related Posts and Links:
In 2012 Spring Summer, Collections: Spring Summer, Womens Collections: Spring Summer on October 30, 2011.
Tags: 2012, 7, 7 For All Mankind, 7FAM, Amanda Pizziconi, Bell, Biancha, bleach, block, bottom, California, cami, camisole, Cognac, collection, Collezione, color, coral, cowl, Cowl Neck, crop, cropped, Deep Lake, Del Sol, denim, designer, Erin, fashion, Flamingo, flare, forår, frühling, heritage, Holly Berry, ilkbahar, indigo, jacket, jeans, jeanswear, Josefina, Kalistoga, lente, Light Coral, Light Heritage, linesheet, Lookbook, lustre, Morea, neon, Oxford, pants, pink, primavera, printemps, resin, roll up, Sand, Sardinia, season, Seven, Seven For All Mankind, shimmer, short, skinny, slim, spring, straight, teal, tee, tote, vår, Womens, womenswear, Wrap