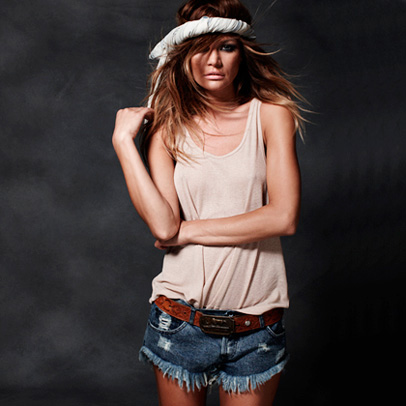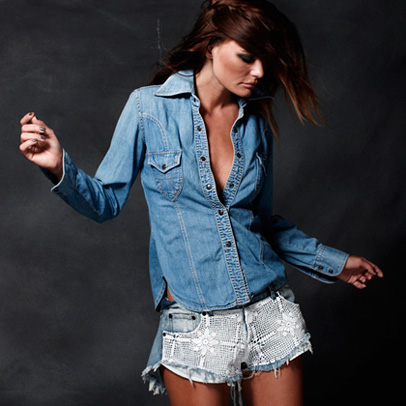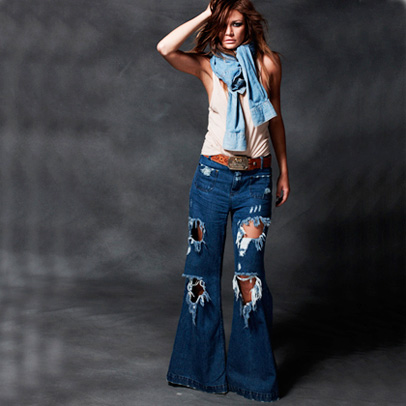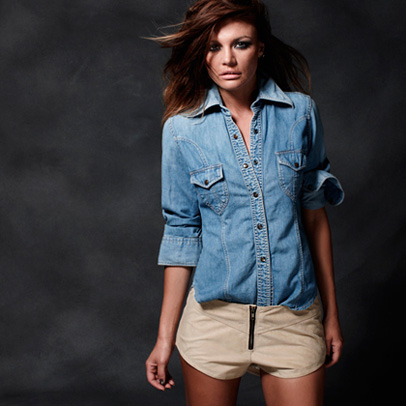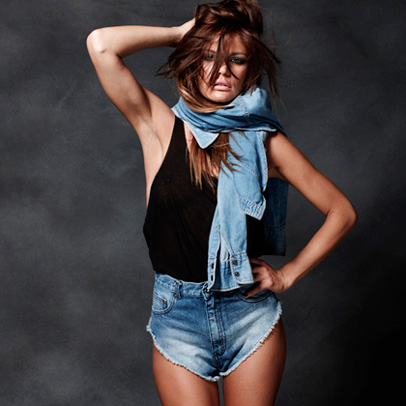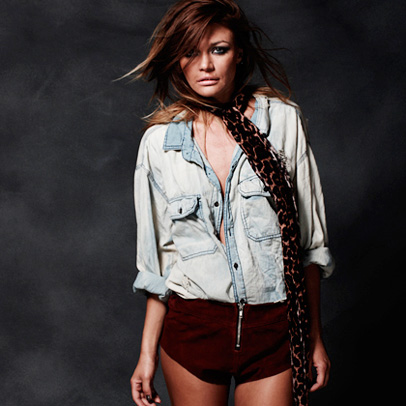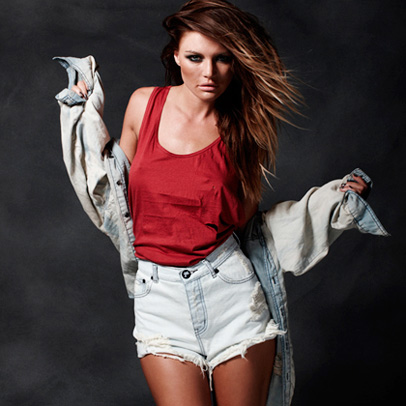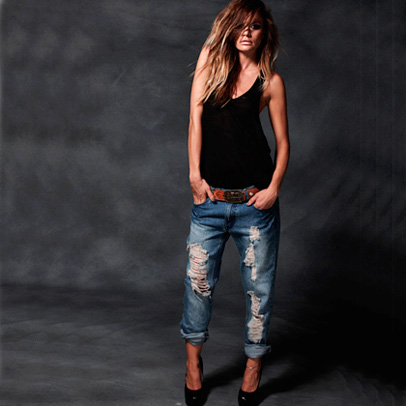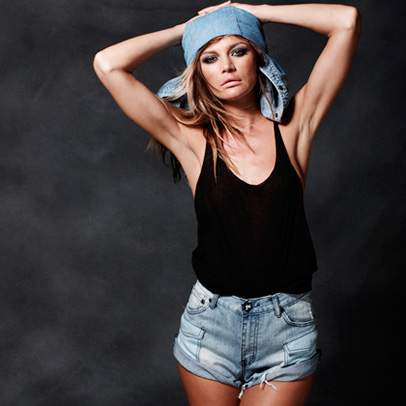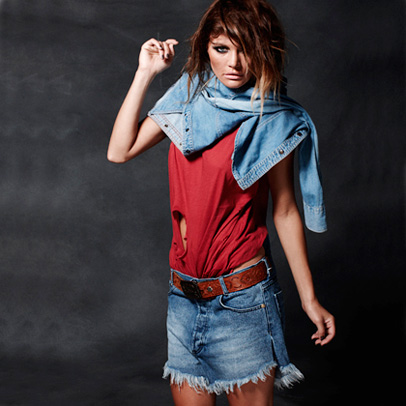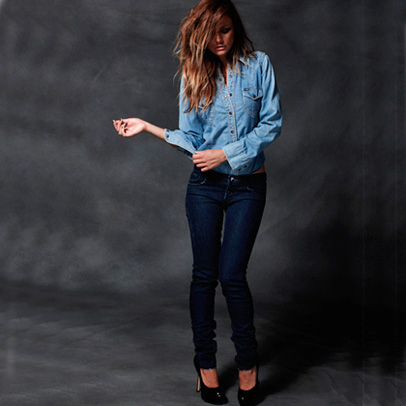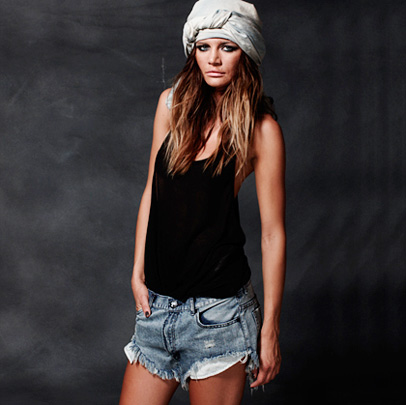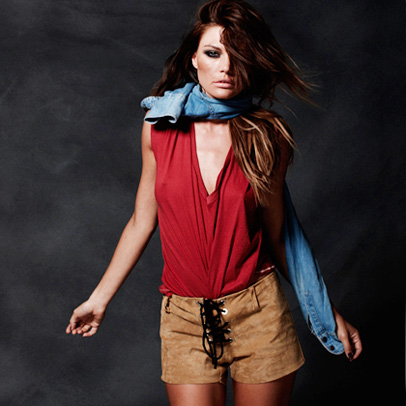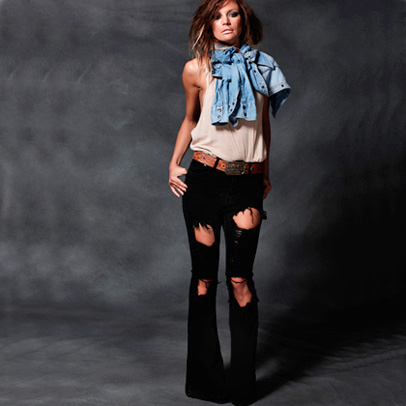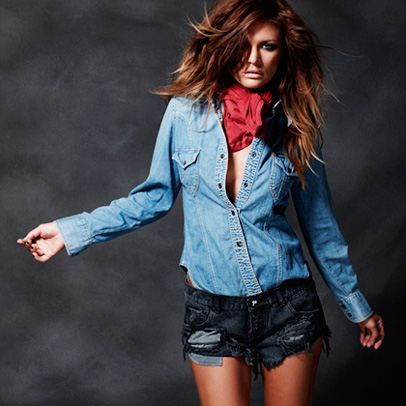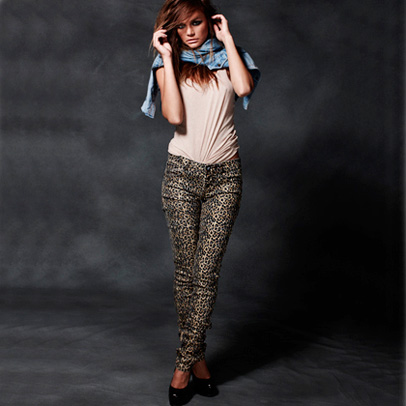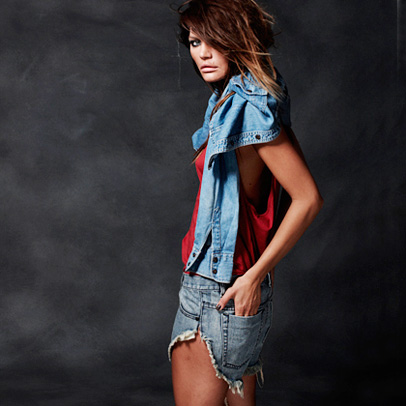 Similar to all countries in the southern hemisphere (south of the Equator), Australia's current season is Spring which started in September and lasts in November. On the other hand, Summer is nearby as it begins in December until February of next year.
One Teaspoon presents their 2011 Spring Collection entitled "Whiskey, Mystics & Men". The lookbook shows off with the hottest shorts in town and that seductive edge that comes with it.

Fashion pieces we like are:
(from top to bottom images)
(1) Womens Bonitas Curved Raw Hem Denim Shorts
(2) Womens Crochet Bonitas Front Panel Denim Shorts
(3) Womens Damaged Rangers Ultra Wide Flare High Rise Jeans
(4) Womens Donnies Zip Front Shorts
(5) Womens Dukes Cut Up Thigh Denim Shorts
(6) Womens Garage Shirt
(7) Womens Hawks High Waist Wide Leg Hem Rolled Cuff
(8) Womens JD's Super Low Waist Dude Fit Boyfriend Jeans
(9) Womens Jerry's High Rise Shorts
(10) Womens Outlaws Low Slung Boyfriend Shorts
(11) Womens Pistols Low Rise Skinny Denim Jeans
(12) Womens Rollers Denim Shorts High Cut Front
(13) Womens Sixties Suede Laced Shorts
(14) Womens Stevies Tight Fitted Top Flared Bottom
(15) Womens Trashwhores Fitted Denim Shorts
(16) Womens Vegas Pistols Pants
(17) Womens Yoko's Low Waist Shorts
(18) Womens ZZ's Denim Shorts

Designer Denim Jeans Fashion:
Season Collections, Campaigns and Lookbooks.
Credit and Source Link:
www.oneteaspoon.com.au

Related Posts and Links:
In 2011 Spring Summer, Collections: Spring Summer, Womens Collections: Spring Summer on November 7, 2011.
Tags: 1 Teaspoon, 2011, Australia, Bonitas, boyfriend, collection, Collezione, Crochet, Damaged Rangers, denim, designer, Donnies, dude, Dukes, fashion, flare, forår, frühling, Garage, Hawks, hem, hemisphere, high rise, high waist, ilkbahar, JD's, jeans, jeanswear, Jerry's, lente, linesheet, Lookbook, low rise, mystics, One Teaspoon, Outlaws, pants, Pistols, primavera, printemps, Rangers, Rollers, season, shorts, Sixties, skinny, southern, southern hemisphere, spring, Stevies, Teaspoon, Trashwhores, vår, Vegas, Vegas Pistols, whiskey, wide, Womens, womenswear, Yoko's, ZZ's