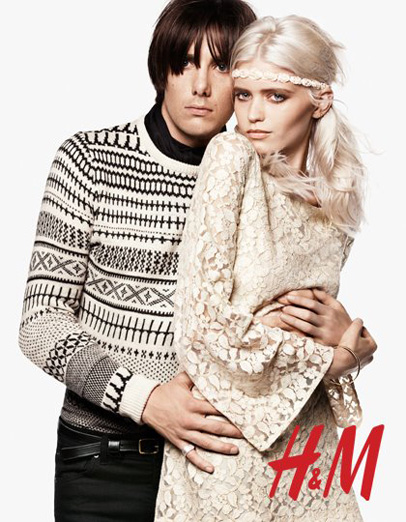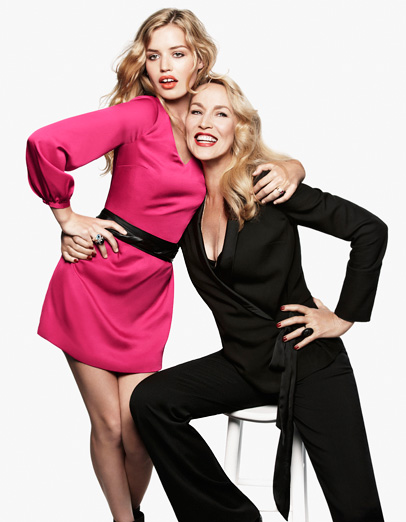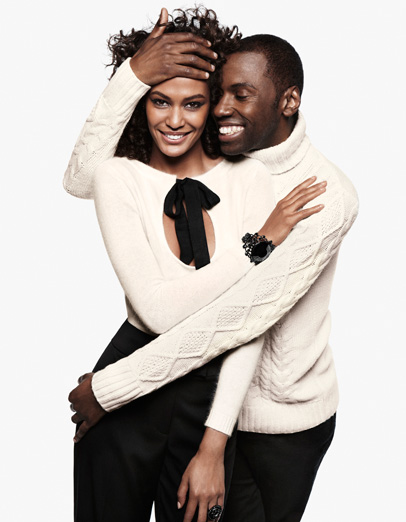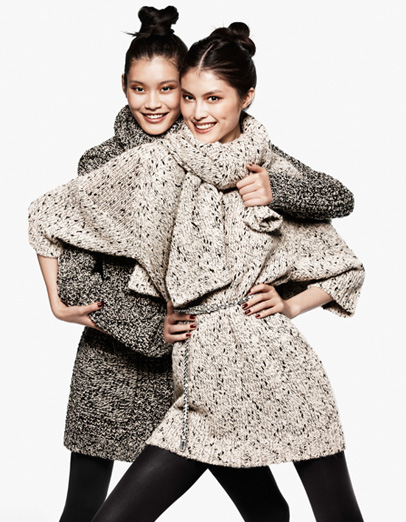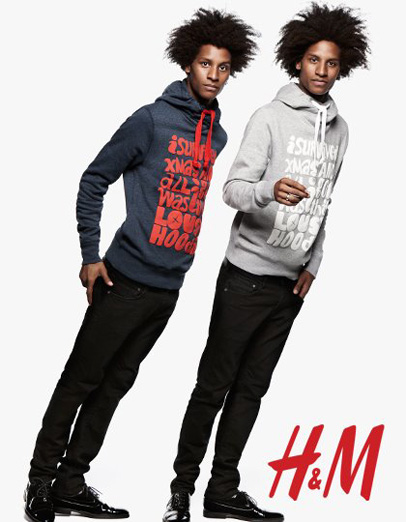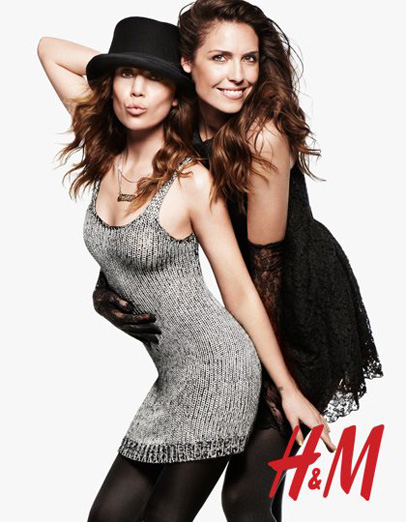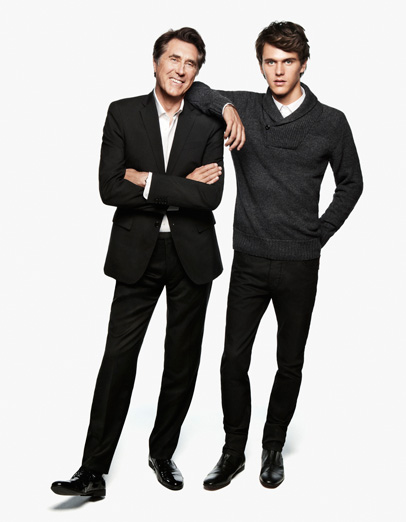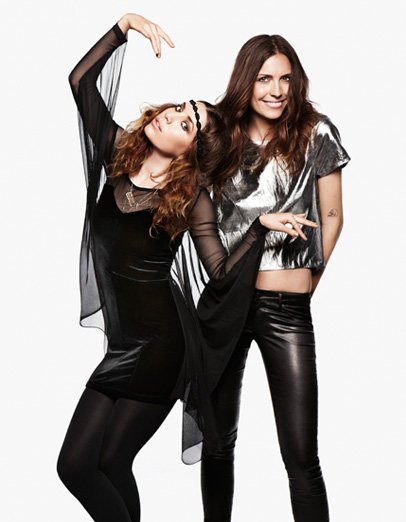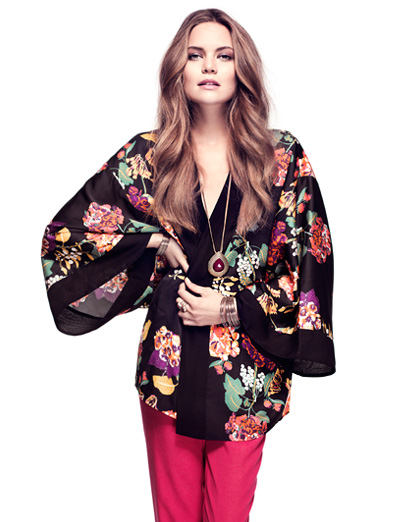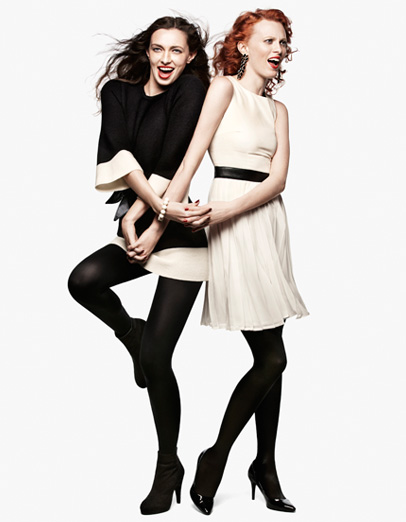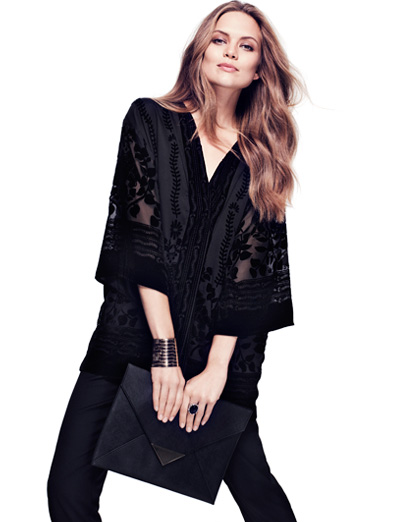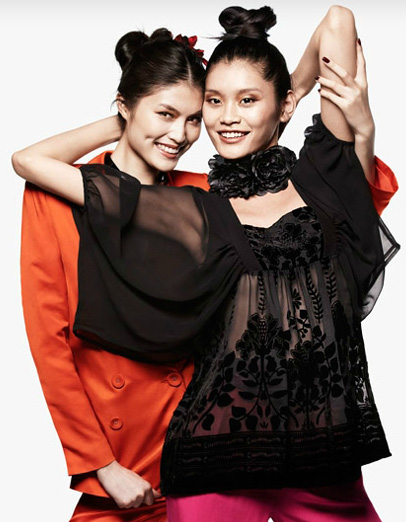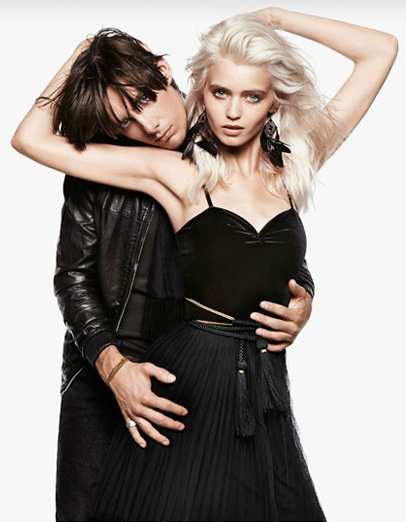 With tons of parties and get-togethers this holiday season, H&M, presents their 2011 Christmas Collection. The campaign, which raises money for UNICEF, celebrates the value of togetherness. Karen Elson is photographed with her sister Kate. Georgia Jagger appears with her mother, Jerry Hall. Bryan Ferry is with his son Tara. Abbey Lee cuddles up with her boyfriend, Matthew Hutchinson. The unifying color is actually white with that winter sparkle. Vibrant winter fashion pieces include the Kimono, Short Straight Matt Satin Dress and Double-Breasted Jacket.
The H&M 2011 Christmas Holiday Collection will be available in selected stores and online from November 24.

Some of the Holiday pieces we like are:
(from top to bottom images)
(2) Womens Short Straight Matt Satin Dress (left)
(2) Womens Wraparound Blazer (right)
(9) Womens Kimono
(12) Womens Double-Breasted Jacket (left)
(12) Womens Flared Blouse w Chiffon Sleeves (right)
(13) Womens Short Flared dress w Velvet Bodice (right)

Designer Denim Jeans Fashion:
Season Collections, Campaigns and Lookbooks.
Credit and Source Link:
www.hm.com

Related Posts and Links:
In 2011-2012 Fall Winter, Collections: Fall Winter, Mens Collections: Fall Winter, Womens Collections: Fall Winter on November 21, 2011.
Tags: 2011, 2012, Abbey Lee, blazer, blouse, bodice, Bryan Ferry, chiffon, Christmas, collection, Collezione, donne, dress, fashion, flare, Georgia Jagger, H&M, Hennes & Mauritz, Hiver, holiday, inverno, invierno, jacket, jeans, Jerry Hall, Karen Elson, Kate Elson, kimono, kis, Matthew Hutchinson, Mens, menswear, pants, party, Satin, season, Tara, UNICEF, uomini, velvet, vinter, winter, Womens, womenswear, Wrap, Xmas