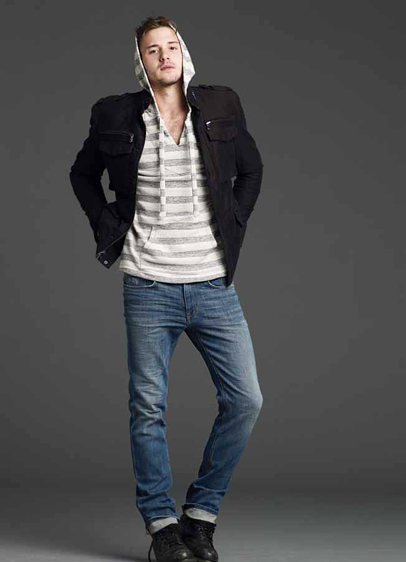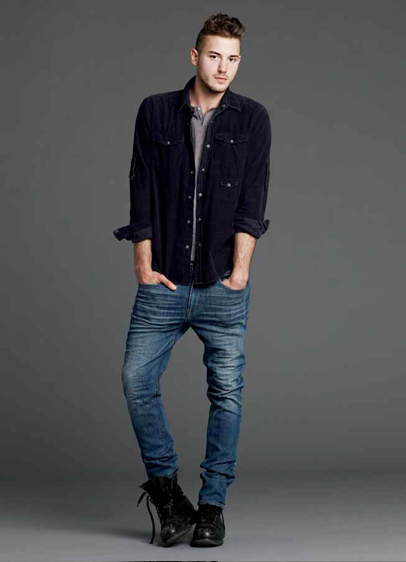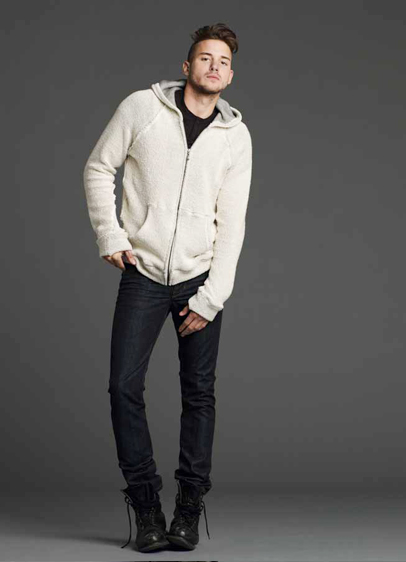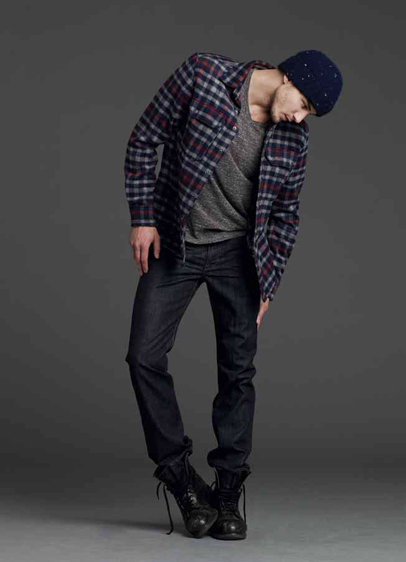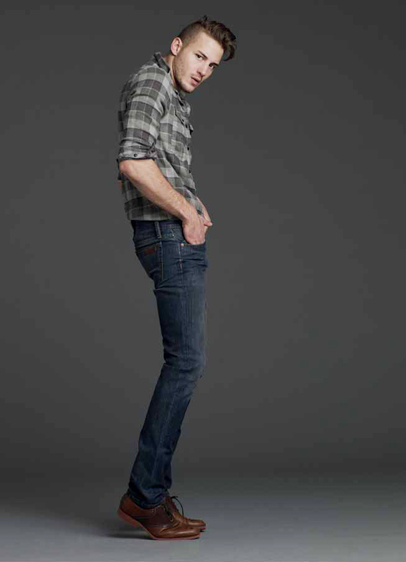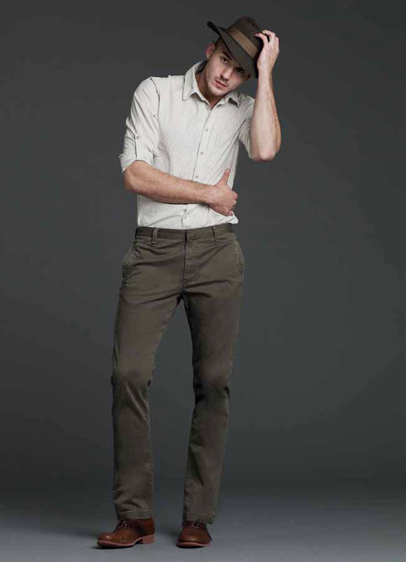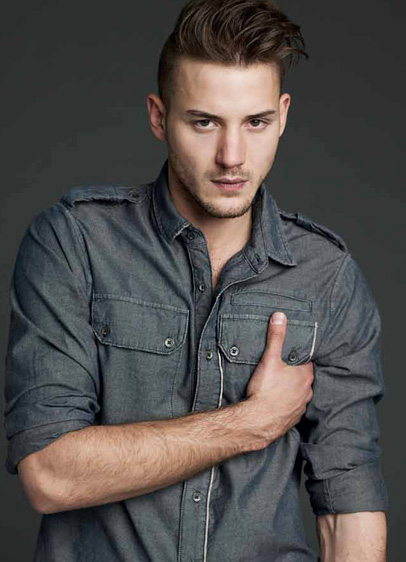 JOE's Jeans presents their 2011 Holiday Mens Lookbook. We see a lot of slim fits, dark washes and whiskered distressed vintage on jeans. It's a Western feel with checks and hats.

Looks and holiday fashion pieces we like are:
(from top to bottom images)
(1) Mens MWB28225 Baltimore Denim Jeans
(2) Mens MWB28324 Baltimore Denim Jeans
(3) Mens DPT68215 Torres Denim Jeans
(4) Mens DPT68225 Torres Denim Jeans
(5) Mens EUV28324 Alvaro Denim Jeans
(6) Mens Y7458464 Bayleaf Chino Pants
(7) Mens SHDJTDP1 Slate Denim Shirt

Designer Denim Jeans Fashion:
Season Collections, Campaigns and Lookbooks.
Credit and Source Link:
www.joesjeans.com

Related Posts and Links:
In 2011-2012 Fall Winter, Collections: Fall Winter, Mens Collections: Fall Winter on November 22, 2011.
Tags: 2011, Alvaro, Baltimore, Bayleaf, Chino, collection, Collezione, denim, designer, fashion, Hiver, inverno, invierno, jeans, jeanswear, Joe, Joe's, Joe's Jeans, kis, linesheet, Lookbook, Mens, menswear, pants, season, slate, Torres, uomini, vinter, winter