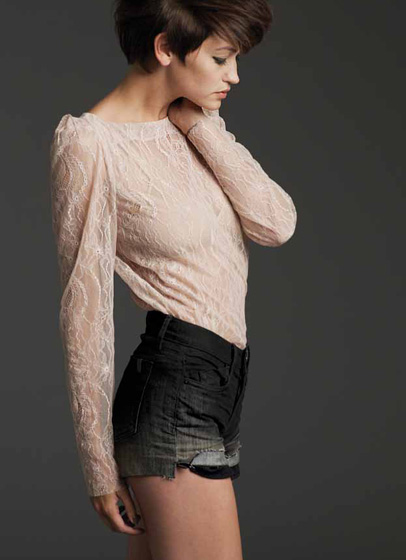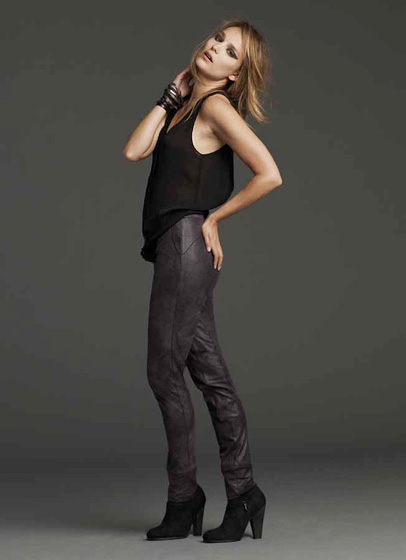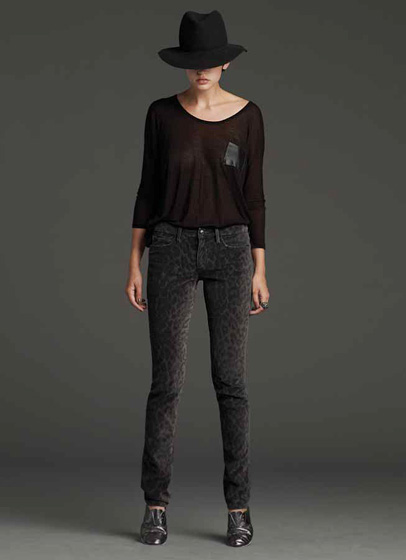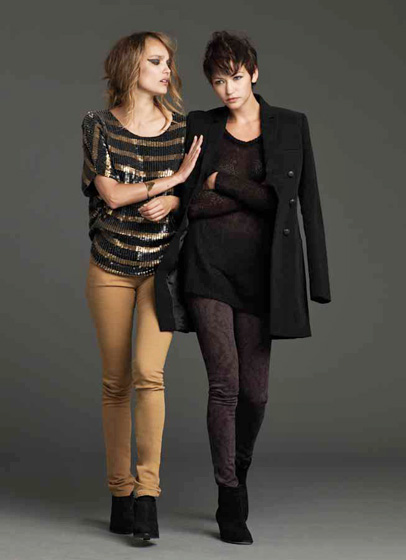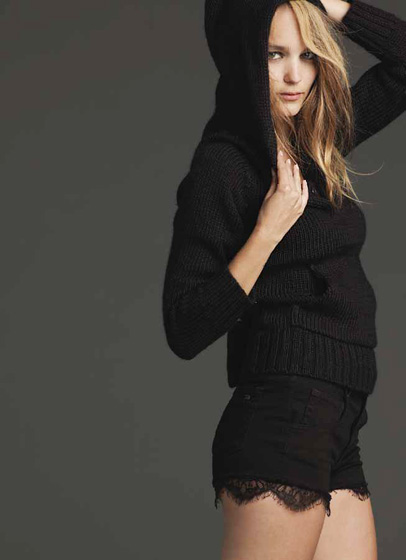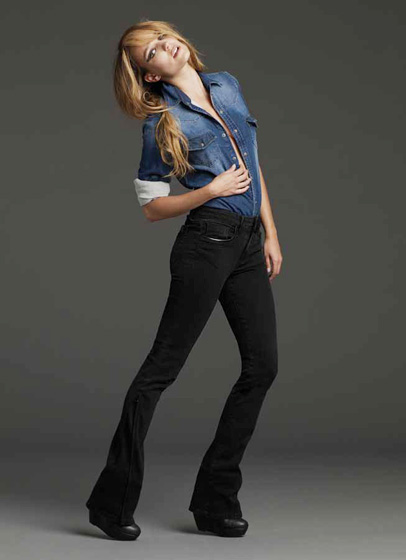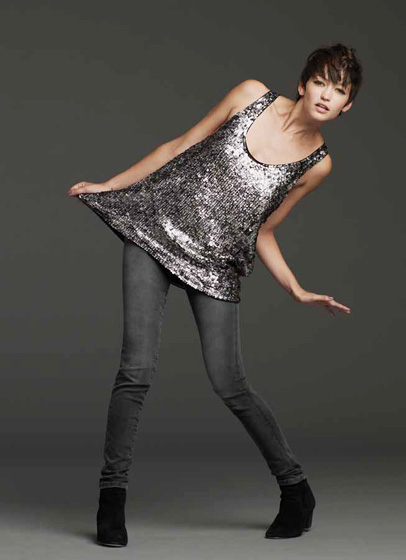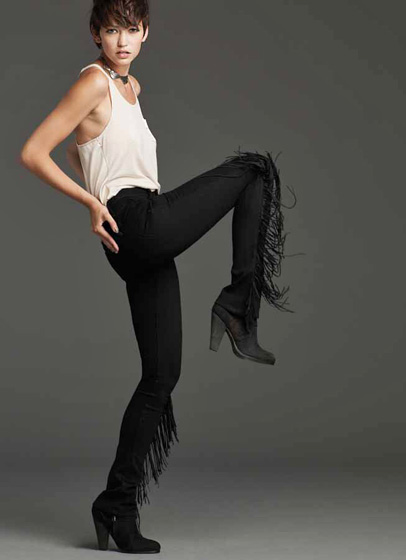 Joe's Jeans presents their 2011 Holiday Womens Lookbook. Bring in the sparkle for the holidays with shiny fabrics, shimmery sequins and metallic embellishments. Top it off with a leopard skin pattern. Pants go for leather, slim, lustrous disco threads and Western style fringes. Denim jeans show slim, skinny and a little flare at the bottom.

Looks and holiday fashion pieces we like are:
(from top to bottom images)
(2) Womens SHDHZPW7 Grey Black Plaid Shirt with Embellished Shoulder Patch
(2) Womens H7245604 Sweat Pants
(3) Womens H7215596 Slim Pants
(4) Womens MVX85252 Leopard Skinny Jeans
(5) Womens A7071238 Striped Gold Black Shiny Shimmer Top
(5) Womens XPDY5252 Curry Skinny Jeans
(6) Womens LKL84850 Denim Shorts w Embroidered Hem
(7) Womens OWZR5742 Skinny Flare Jeans
(8) Womens SHDHLMW4 Shiny Shimmer Tank Top Dress
(9) Womens OWSW5219 Skinny Pants w Fringes
(10) Womens XPG15252 Metallic Jeans
(11) Womens SHDJQST4 Shiny Shimmer Top
(12) Womens G7214595 Shorts

(T1) Womens F7113147 White Black Poncho
(T2) Womens D7124236 Shiny Shimmer Dress
(T3) Womens B1261239 Leather Midriff Tank Top

Designer Denim Jeans Fashion:
Season Collections, Campaigns and Lookbooks.
Credit and Source Link:
www.joesjeans.com

Related Posts and Links:
In 2011-2012 Fall Winter, Collections: Fall Winter, Womens Collections: Fall Winter on November 27, 2011.
Tags: 2011, collection, Collezione, Curry, denim, designer, donne, embellishment, fashion, flare, fringe, Hiver, holiday, inverno, invierno, jeans, jeanswear, Joe, Joe's, Joe's Jeans, kis, leather, leopard, linesheet, Lookbook, metal, metallic, pants, plaid, season, sequin, shimmer, shine, shiny, skinny, slim, Sparkle, vinter, Western, winter, Womens, womenswear