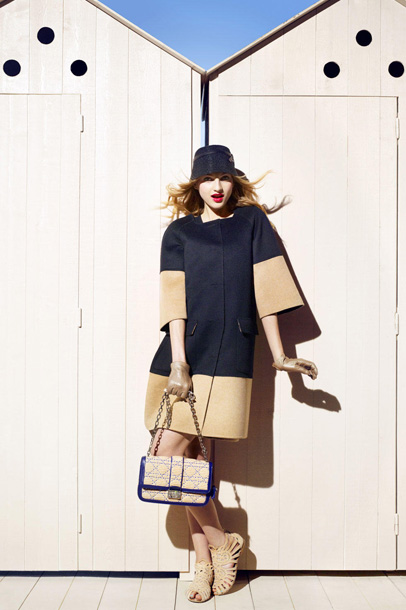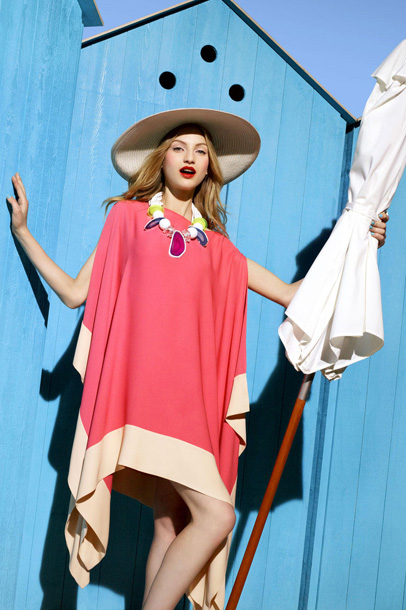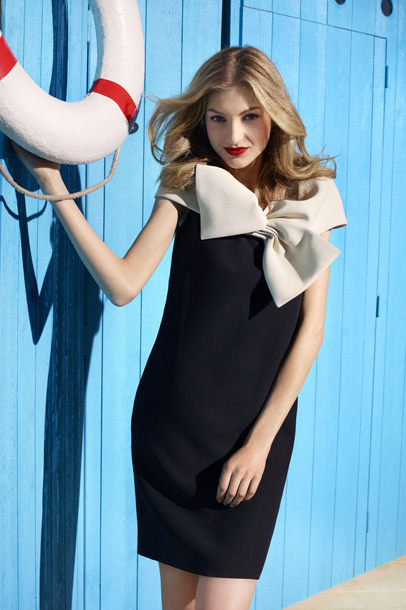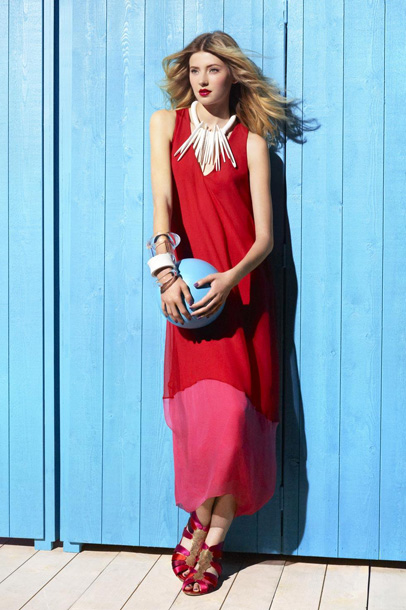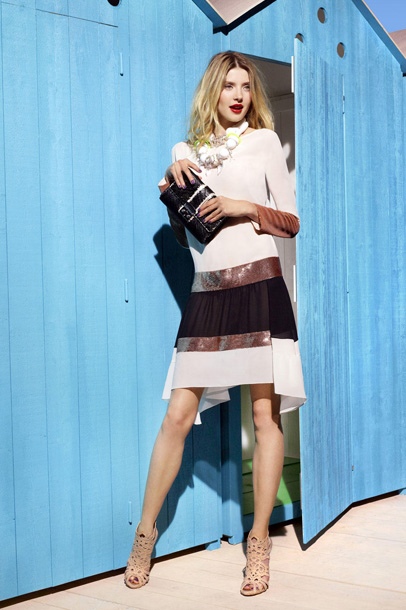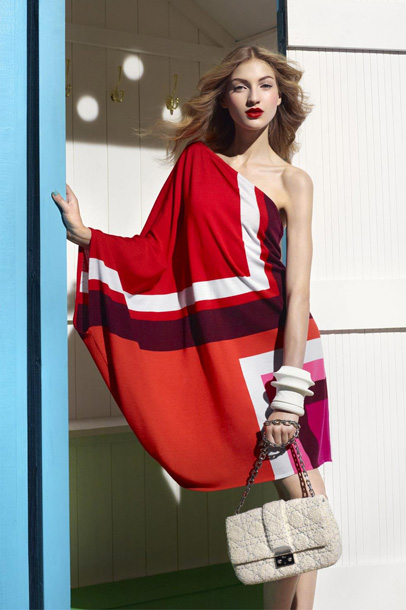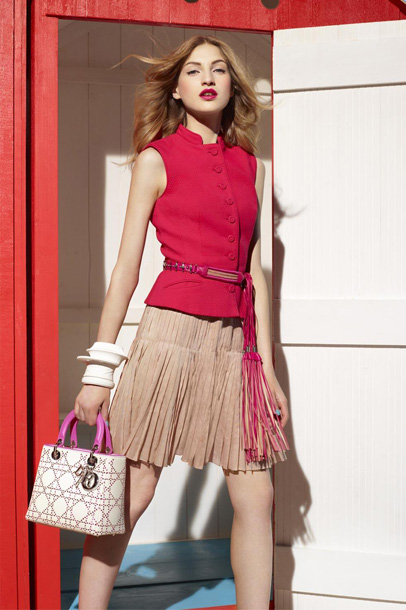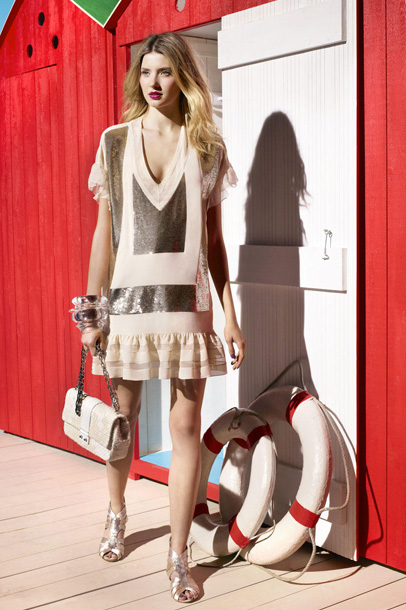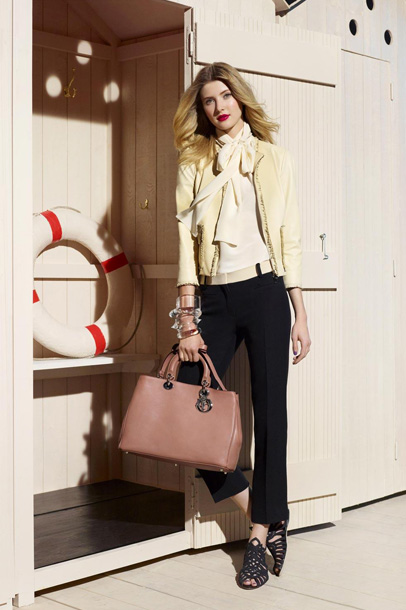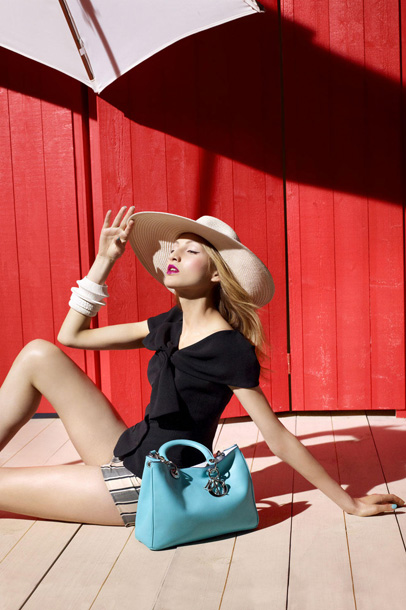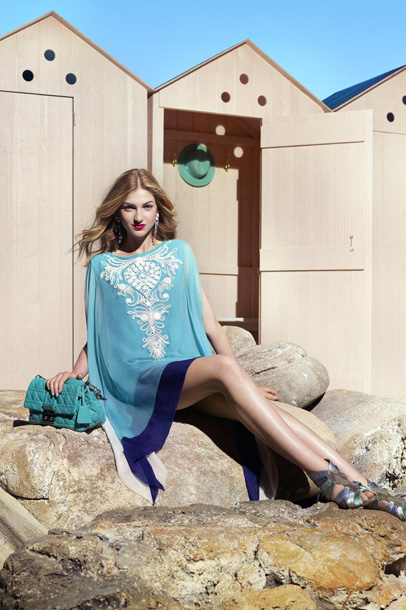 Along with their new campaign, Dior uncovers their 2012 Cruise Womens Lookbook. A romantic getaway would not be complete without elegant modern pieces and timeless classics. Flowing caftan dresses in silk and chiffon pave way through the Italian coast. Bright saturated hues with color blocking or bi-color designs make any vacation as vibrant as the sunny skies. Add sparkle with gold paillettes or sequins. No wonder you will find love in Portofino.

Fashion pieces we love are:
(from top to bottom images)
(1) Womens Bicolor Double Face Cashmere Coat & Warp Skirt
(2) Womens Bicolor Double Silk Crepe Caftan Dress
(3) Womens Bicolor Silk & Wool Mat Crepe Dress
(4) Womens Bicolor Silk Chiffon Sleeveless Dress
(5) Womens Bicolor Silk Crepe Georgette Dress Embroidered w Pink Gold Paillettes
(6) Womens Color Blocked Wool Knit Asymmetrical Dress
(7) Womens Cotton Voile Pleated Skirt
(8) Womens Silk Crepe Georgette Dress Embroidered w Pale Gold Paillettes
(9) Womens Soft Lambskin Fringed Zip-Up Jacket
(10) Womens Stretch Silk Crepe Jacket w Twisted Drape Detail & Cotton Silk Shantung Shorts Printed w Large Stripes
(11) Womens Tricolor Silk Chiffon Caftan Dress Embroidered w Organza-Covered Paillettes & Crepe De Chine Roll-Ups

Designer Denim Jeans Fashion:
Season Collections, Campaigns and Lookbooks.
Credit and Source Link:
www.dior.com

Related Posts and Links:
In 2012 Spring Summer, Collections: Spring Summer, Womens Collections: Spring Summer on November 28, 2011.
Tags: 2012, bi-color, bicolor, caftan, cashmere, chiffon, Christian Dior, coast, collection, Collezione, color, color block, crepe, Crepe De Chine, cruise, Dior, drape, dress, estate, été, fashion, forår, fringe, frühling, Georgette, I found my love in Portofino, ilkbahar, Italian, Italy, jacket, lambskin, lente, linesheet, Lookbook, Love, Organza, Paillette, pants, Portofino, primavera, printemps, romance, romantic, season, silk, skirt, sommar, sommer, spring, summer, tri-color, Tricolor, vår, verano, verao, Voile, Womens, womenswear, wool, yaz, zomer