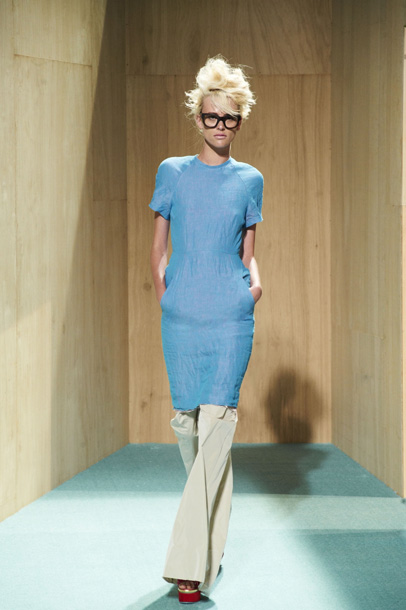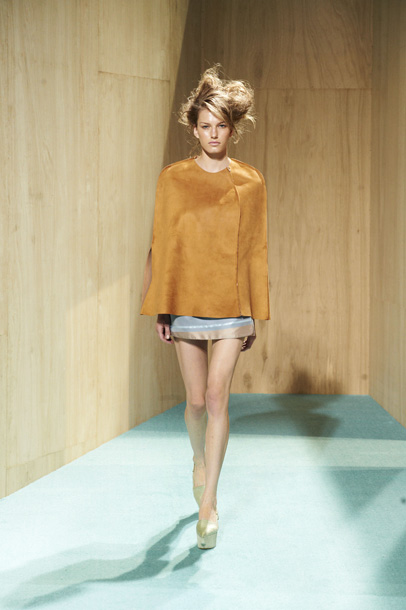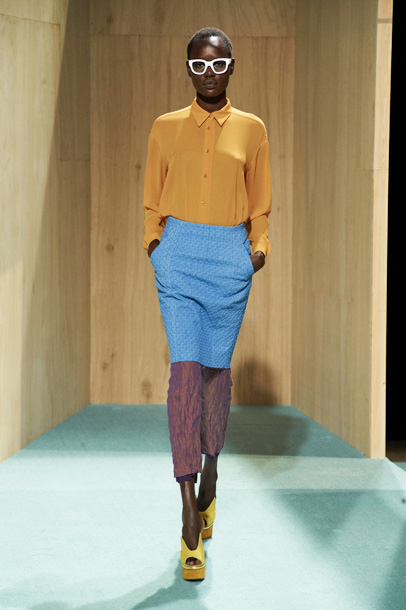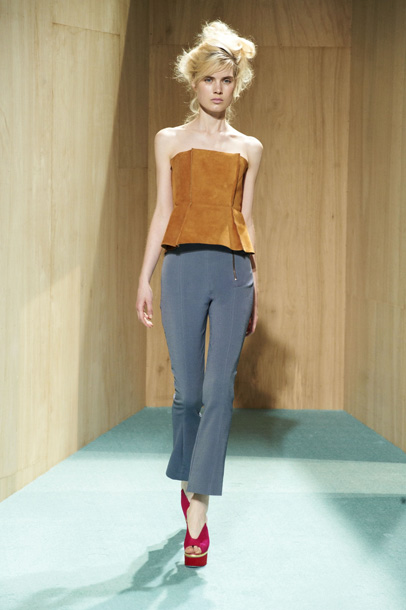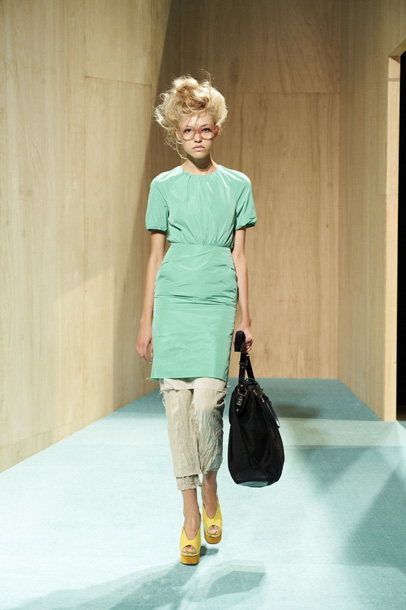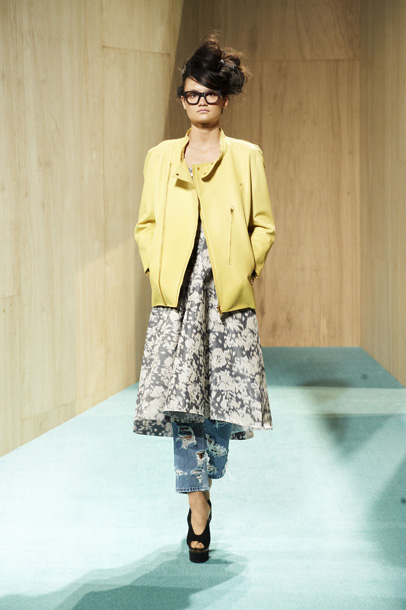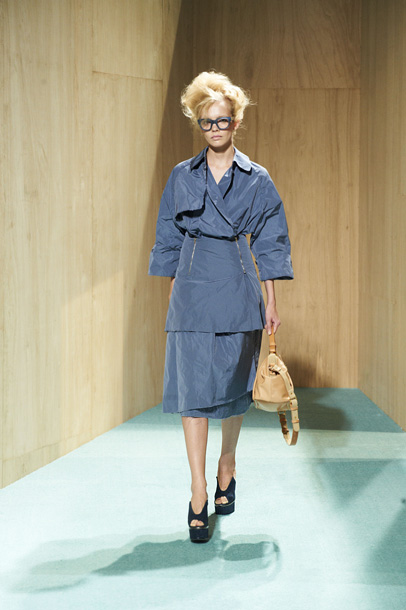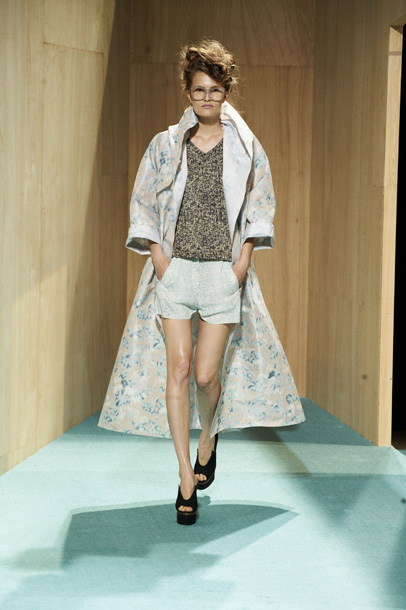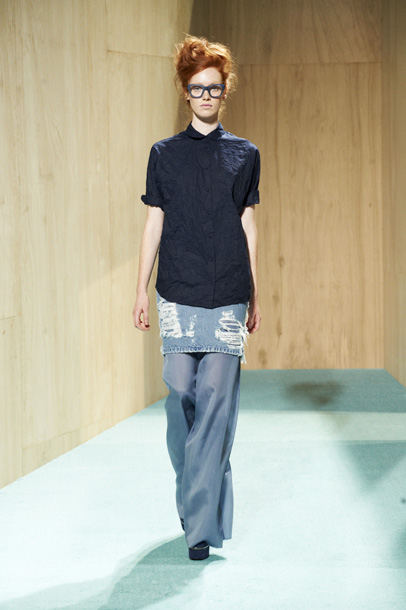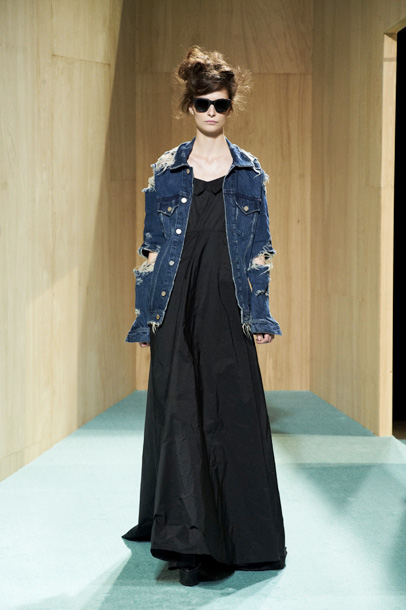 Acne features their 2012 Pre Spring Summer Womens Resort Collection. Initially presented in New York, this season's theme is about the downtown city lifestyle. The essence is a young jeans girl blending with romance and tradition creating volume on her dressing style. Minimalist silhouettes, subtle cuts and subdued pastel solid colors make up the looks. Couture fabrics such as taffeta, brocades and silks are combined with denim and cotton threads.
As Jonny Johansson, Acne's Creative Director says "For me it's a picture – like a film clip of a girl trapped in this world of volume but slimming it down and containing it."
The first arrivals for Women's Resort SS12 collection pieces have begun.

Designer Denim Jeans Fashion:
Season Collections, Campaigns and Lookbooks.
Credit and Source Link:
www.acnestudios.com

Related Posts and Links:
In 2012 Spring Summer, Collections: Spring Summer, Womens Collections: Spring Summer on November 29, 2011.
Tags: 2012, Acne, Acne Studios, brocade, city, collection, Collezione, couture, denim, designer, Downtown, estate, été, fashion, forår, frühling, ilkbahar, jeans, jeanswear, Jonny Johansson, lente, linesheet, Lookbook, minimal, New York, pants, pastel, Pre Spring, Pre Spring Summer, Pre Summer, primavera, printemps, resort, season, silhouette, silk, solid, sommar, sommer, spring, summer, Taffeta, vår, verano, verao, volume, Womens, womenswear, yaz, zomer