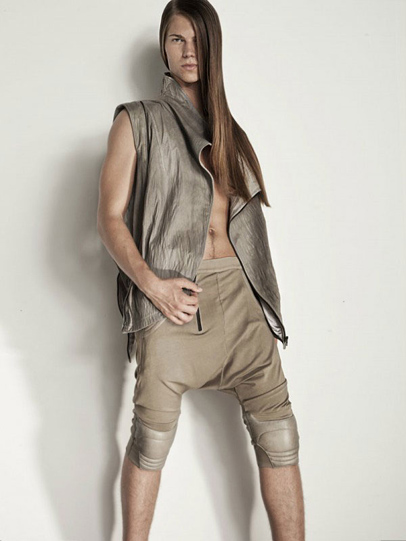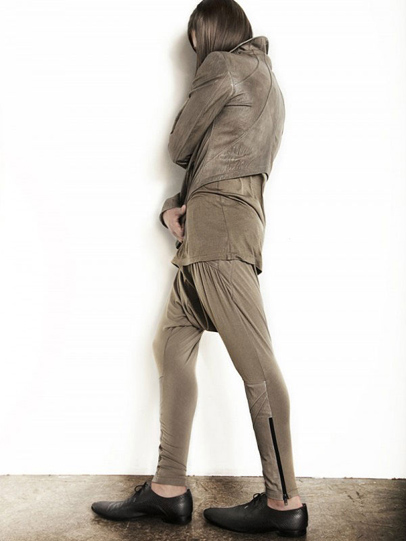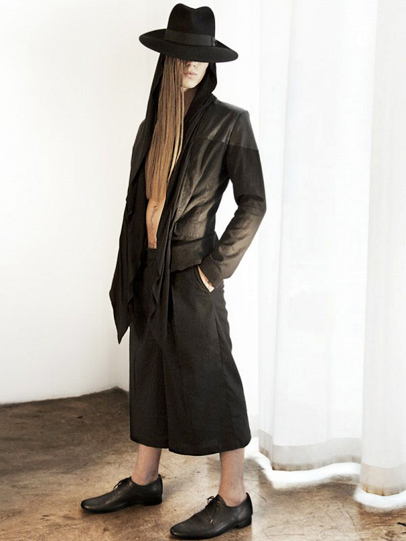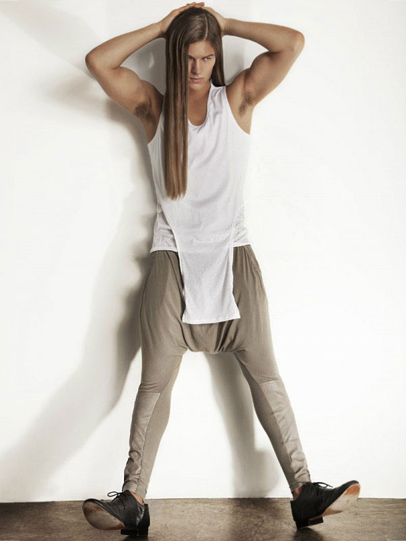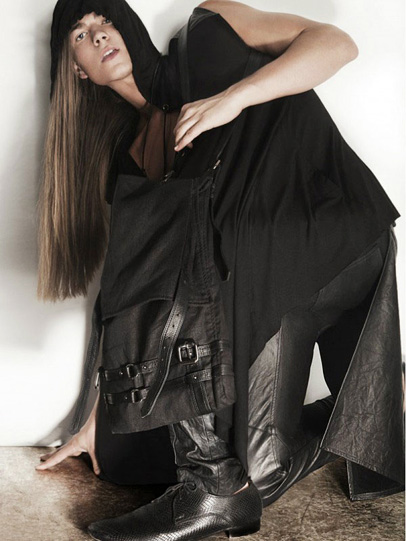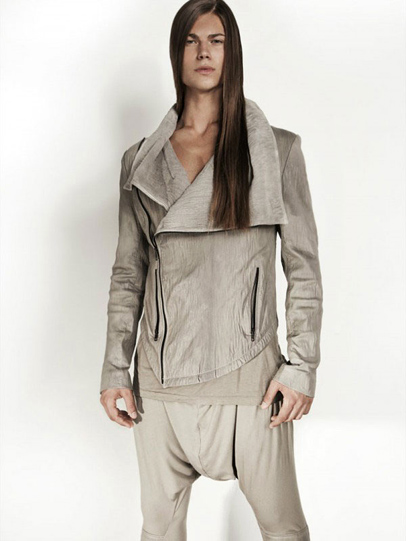 Los Angeles based, Skingraft, unveils their 2012 Spring Summer Mens Collection. These are the looks we love. This season, their signature post apocalyptic style sees some glimmer of light. With lighter colors and earth tones, asymmetrical cuts and silhouettes are smooth, minimal and flowing. A lot of designs have big overlapping lapels, utilitarian zippers and belt loops. We like how the pants are incorporated with knee cap supports and low drop crotch.
*images via this.hearts.on.fire.

Designer Denim Jeans Fashion:
Season Collections, Campaigns and Lookbooks.
Credit and Source Links:
www.skingraftdesigns.com
store.skingraftdesigns.com

Related Posts and Links:
In 2012 Spring Summer, Collections: Spring Summer, Mens Collections: Spring Summer on November 30, 2011.
Tags: 2012, apocalyptic, Asymmetrical, belt, California, collection, Collezione, designer, earth, estate, été, fashion, forår, frühling, Graft, ilkbahar, Knee, knee cap, lapel, lente, light, linesheet, Lookbook, Los Angeles, Mens, menswear, minimal, pants, post-apocalyptic, primavera, printemps, season, silhouette, Skin, Skin.Graft, Skingraft, Skingraft Designs, sommar, sommer, spring, summer, vår, verano, verao, yaz, zipper, zomer