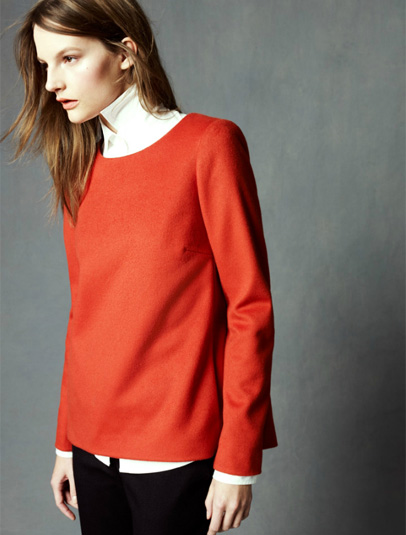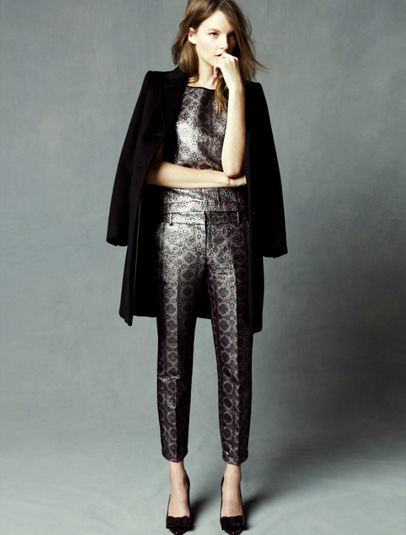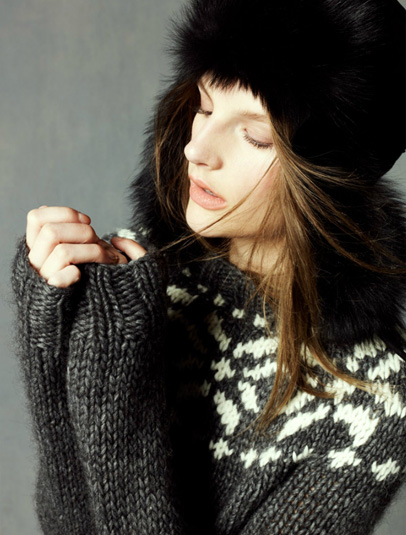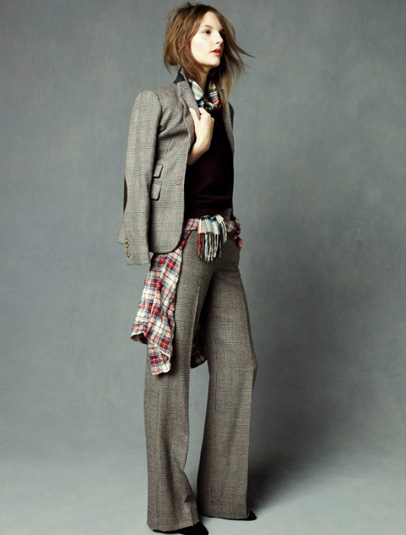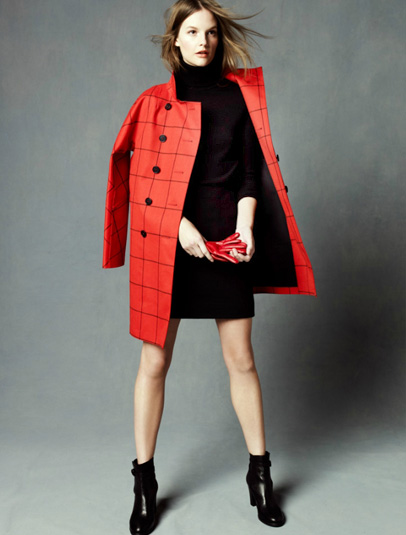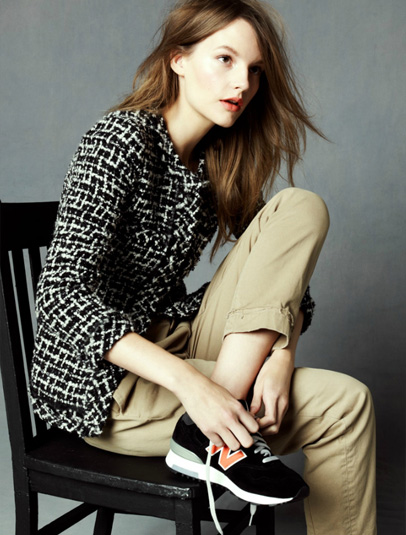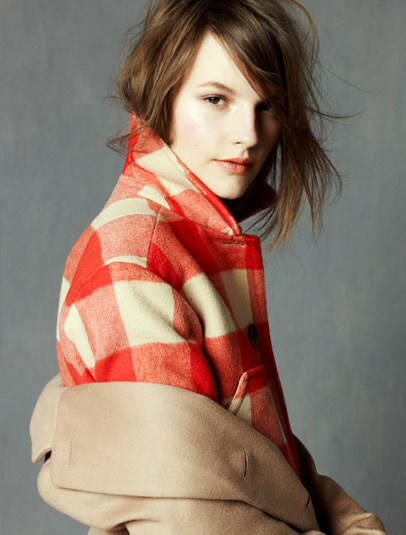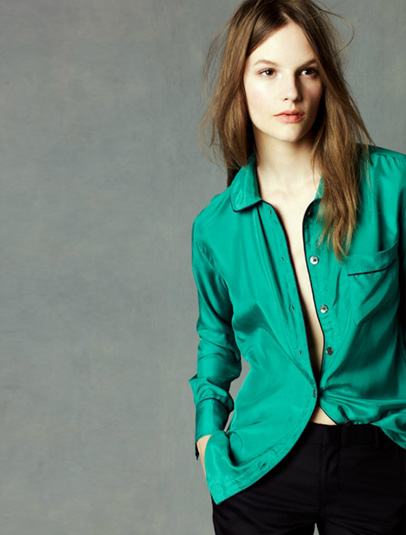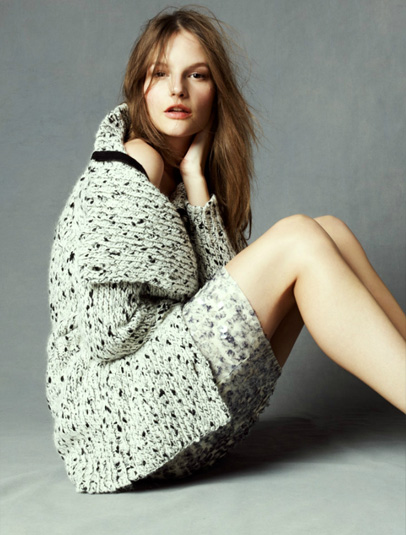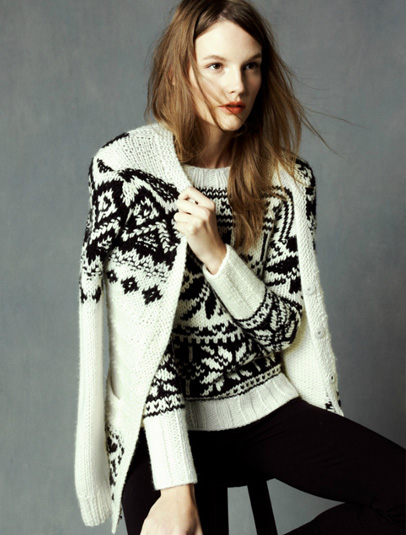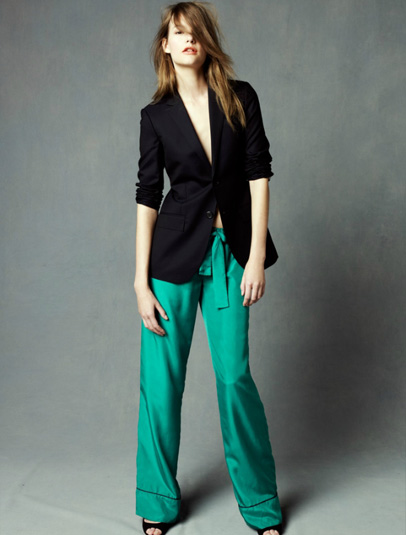 J.Crew Collection presents their 2011-2012 Winter Holiday Lookbook. The J.Crew Collection is a limited edition seasonally updated range of creations made of the most luxurious fabrics. This season boasts of silk, wool, tweed and Jacquard looms. Chunky knitwear and patterns such as plaids, checks and medallions keep you warm. The Medallion Jacquards, Mackintosh Rousay Tattersall Coat and Silk Pajama pieces are must haves for this winter wonderland.

Fashion pieces we love are:
(from top to bottom images)
(1) Womens Button Back Popover
(2) Womens Tuxedo Pixie Pant in Medallion Jacquard
(3) Womens Handknit Nordic Sweater
(4) Womens Hacking Jacket in Wool Check
(4) Womens Hutton Trouser in Wool Check
(5) Womens Mackintosh Rousay Tattersall Coat in Wool
(6) Womens Cherie Jacket in Shimmer Tweed
(7) Womens Stadium Cloth Car Coat in Buffalo Plaid
(8) Womens Silk Pajama Shirt
(9) Womens Snowden Funnelneck Sweater Jacket
(10) Womens Handknit Fair Isle Sweater
(10) Womens Oversize Fair Isle Cardigan
(11) Womens Silk Pajama Pant

Designer Denim Jeans Fashion:
Season Collections, Campaigns and Lookbooks.
Credit and Source Link:
www.jcrew.com

Related Posts and Links:
In 2011-2012 Fall Winter, Collections: Fall Winter, Womens Collections: Fall Winter on December 3, 2011.
Tags: 2011, 2012, Buffalo, cardigan, check, Cherie, Christmas, coat, collection, Collezione, donne, Fair Isle, fashion, funnelneck, Hacking, handknit, Hiver, holiday, Hutton, inverno, invierno, J Crew, jacket, jacquard, kis, knit, linesheet, Lookbook, Mackintosh, Medallion, Nordic, pajama, pants, Pixie, plaid, Popover, Rousay, season, shimmer, silk, Snowden, sweater, Tattersall, tuxedo, tweed, vinter, winter, Womens, womenswear, wool