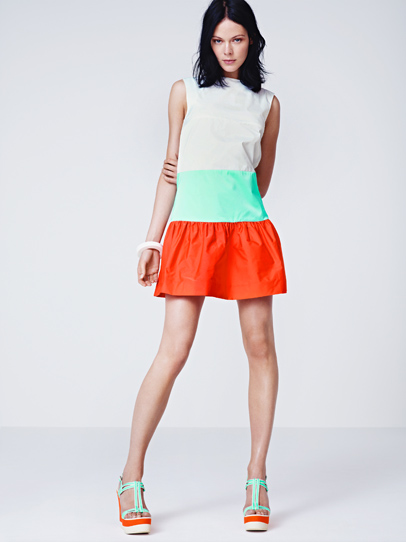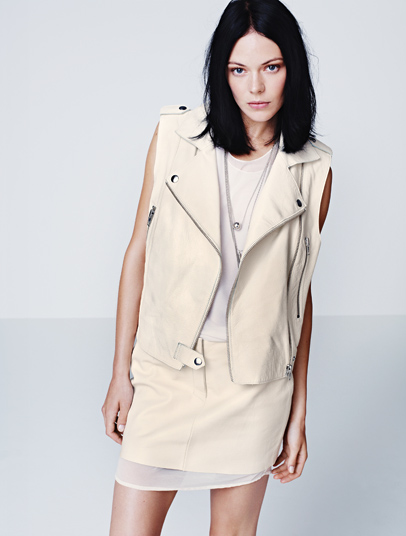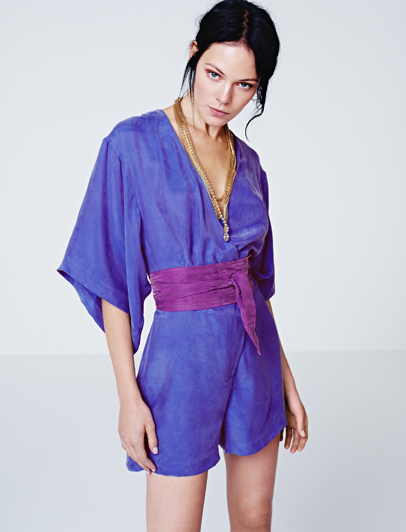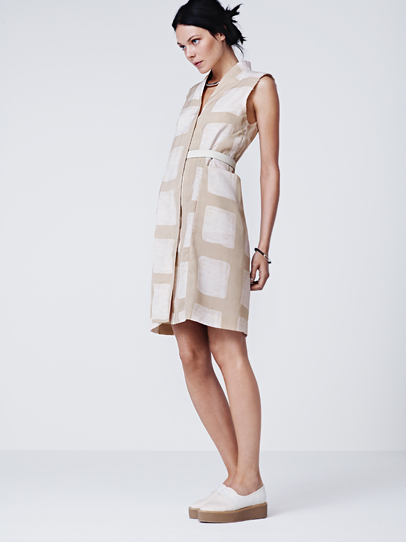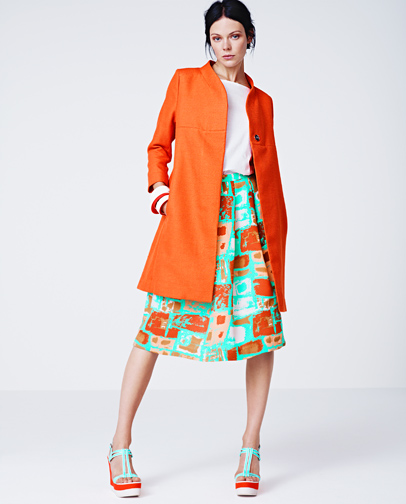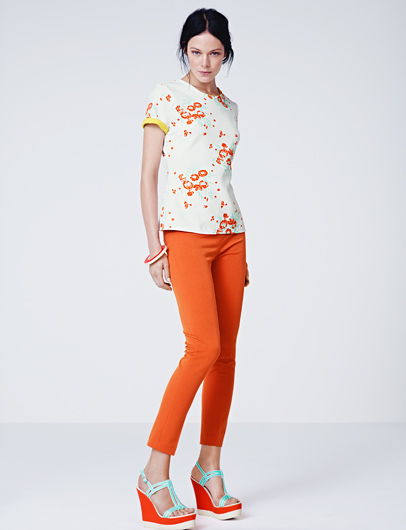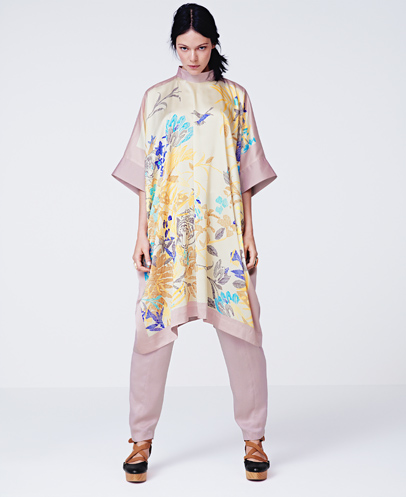 With menswear mixing work and play together, H&M's 2012 Spring Summer Womens Lookbook blends sharp and soft shapes into clean wardrobe ensembles. Our favorite looks are shown above.
Modern tailoring with fluid silhouettes are evident in the white suit, kimono style draped jackets, wrap dresses, vests and shirtdresses. Colors abound with white and neutrals freshened up with fruity accents such as yellow, orange, apple green and apricot. On fabrics, we play with jersey, silk, leather, organza and linen. Add some 1950's accessories such as brogues, platforms, bangles and clutch bags to spice up the season ahead.
Photographer: Kacper Kasprzyk

Designer Denim Jeans Fashion:
Season Collections, Campaigns and Lookbooks.
Credit and Source Link:
www.hm.com

Related Posts and Links:
In 2012 Spring Summer, Collections: Spring Summer, Womens Collections: Spring Summer on December 8, 2011.
Tags: 2012, apple, apricot, bangles, brogues, clutch bag, collection, Collezione, drape, dress, estate, été, fashion, forår, frühling, fruit, green, H&M, Hennes & Mauritz, ilkbahar, jacket, jersey, kimono, leather, lente, linen, linesheet, Lookbook, neutral, orange, Organza, pants, platforms, primavera, printemps, season, Sharp, shirt dress, shirtdress, silk, soft, sommar, sommer, spring, Suit, summer, vår, verano, verao, white, Womens, womenswear, Wrap, yaz, yellow, zomer