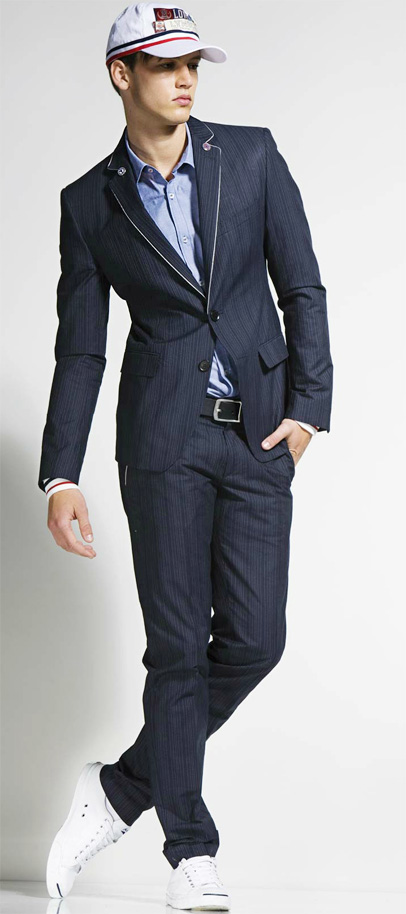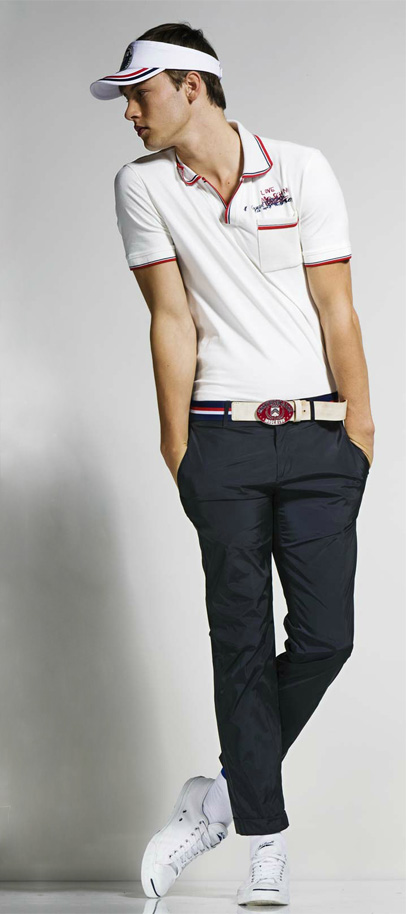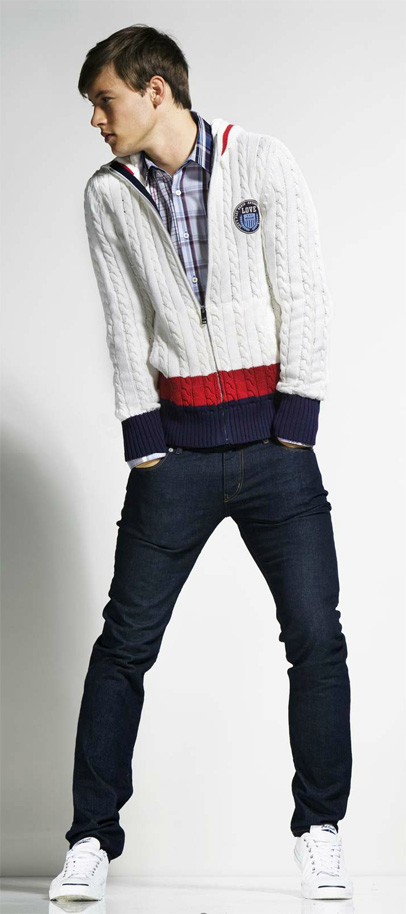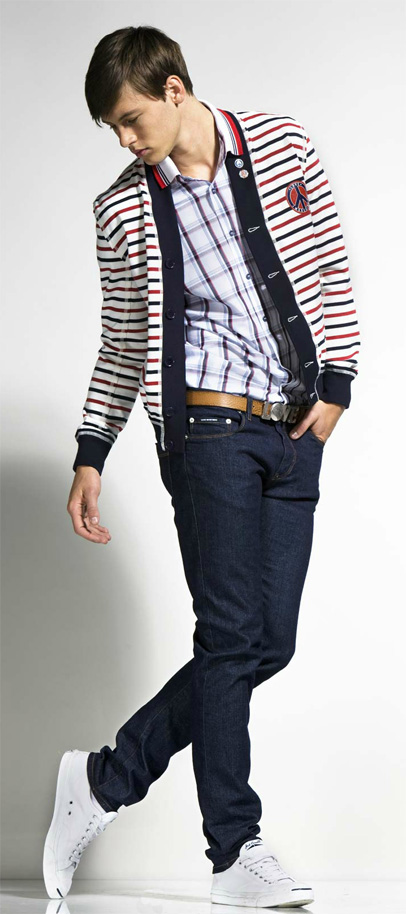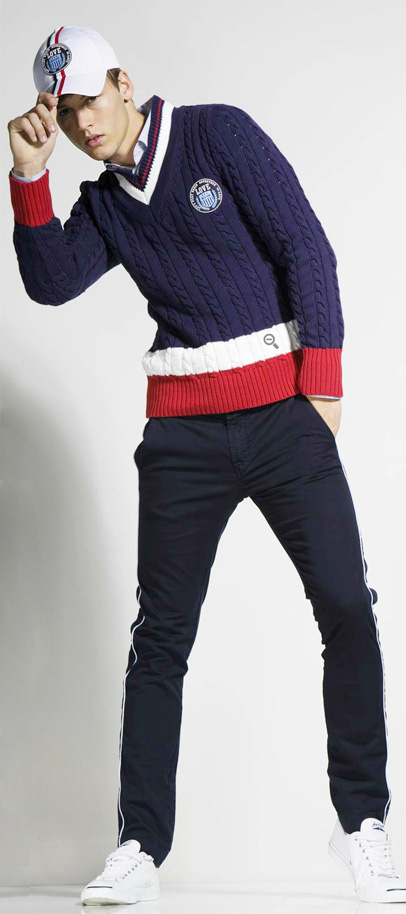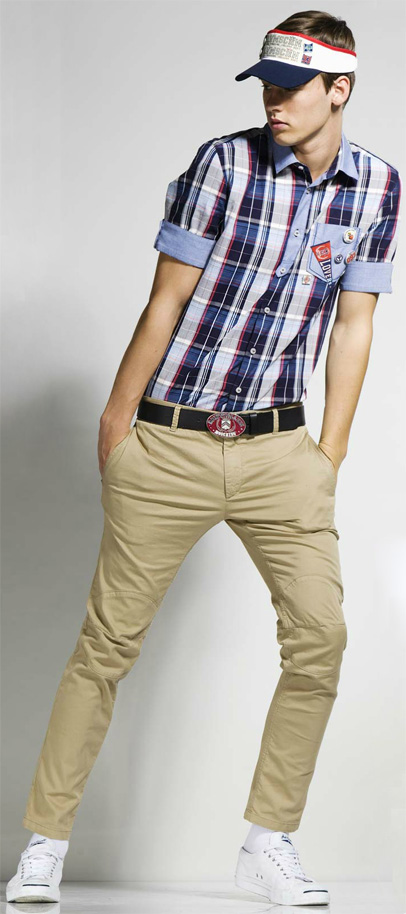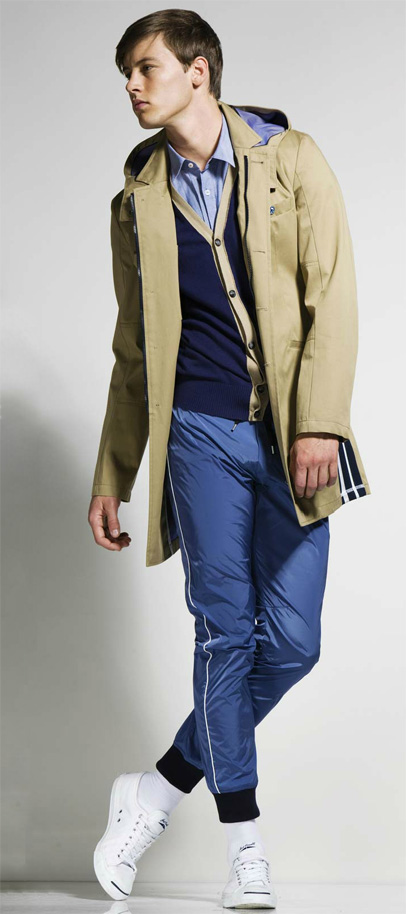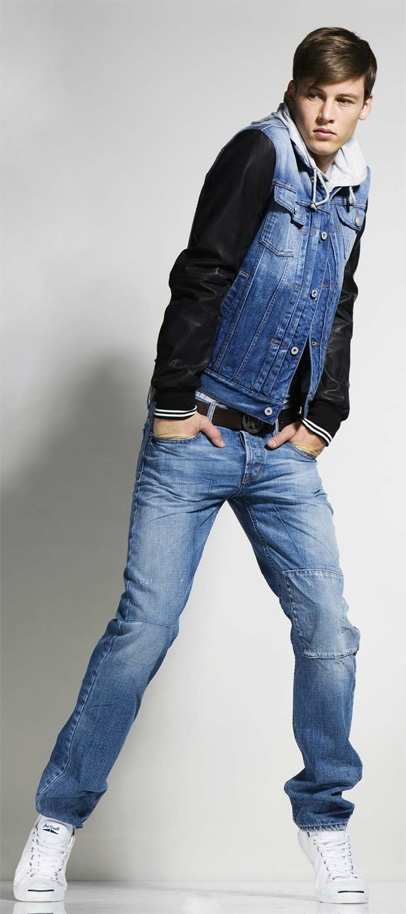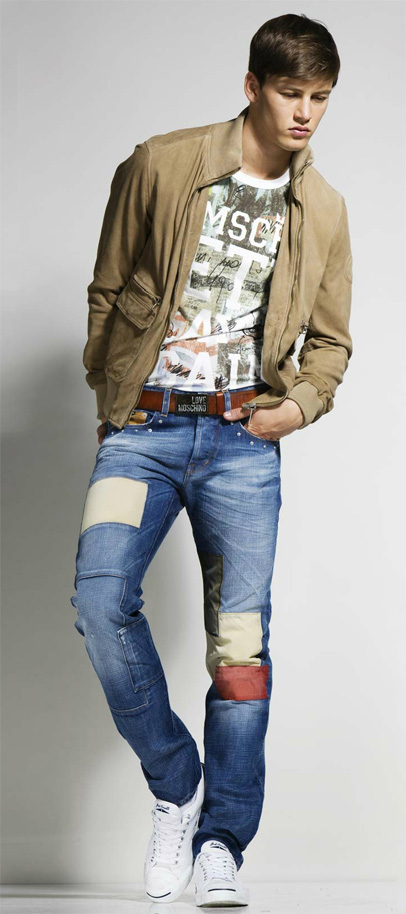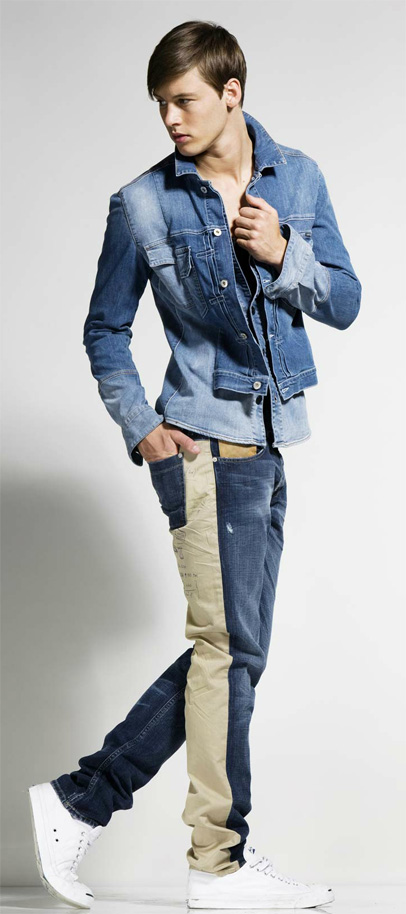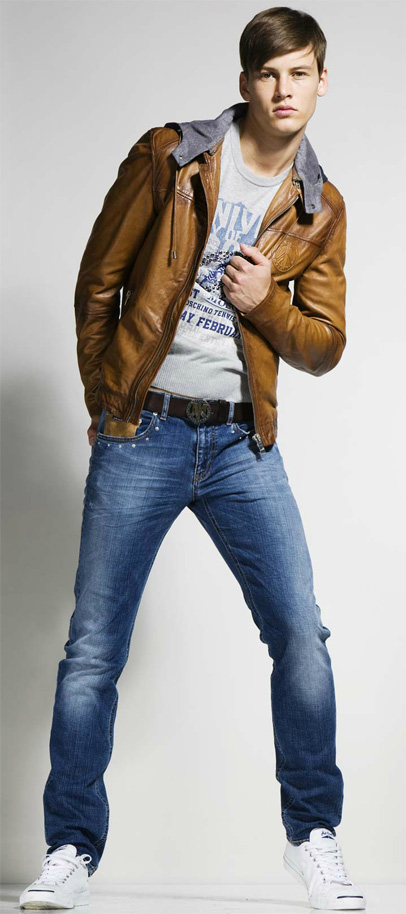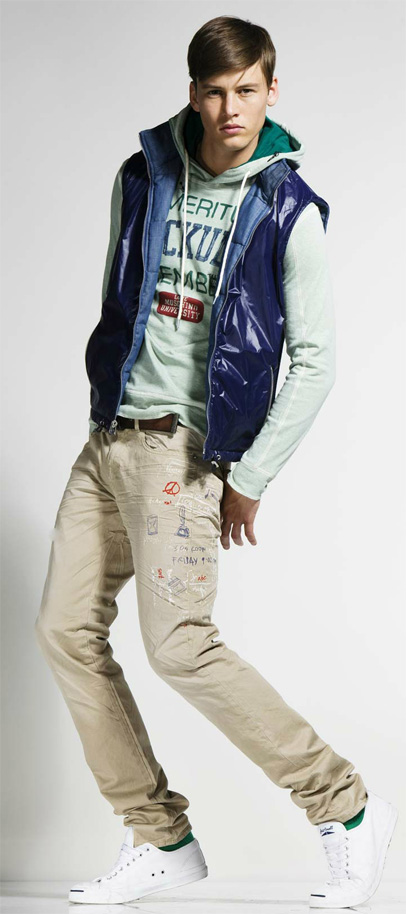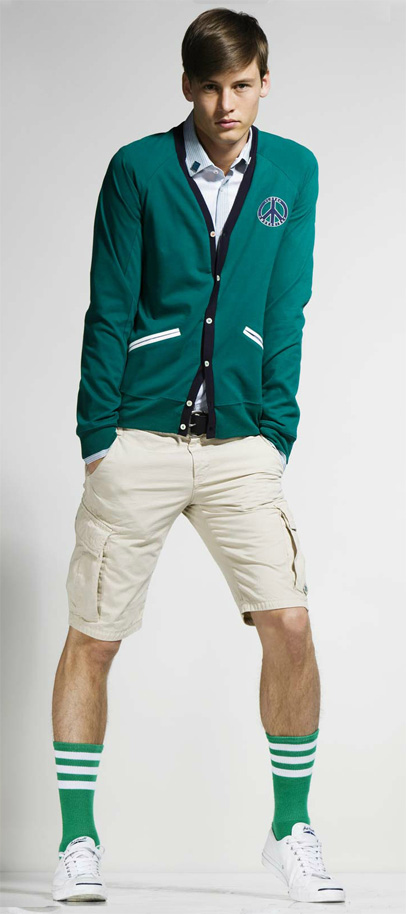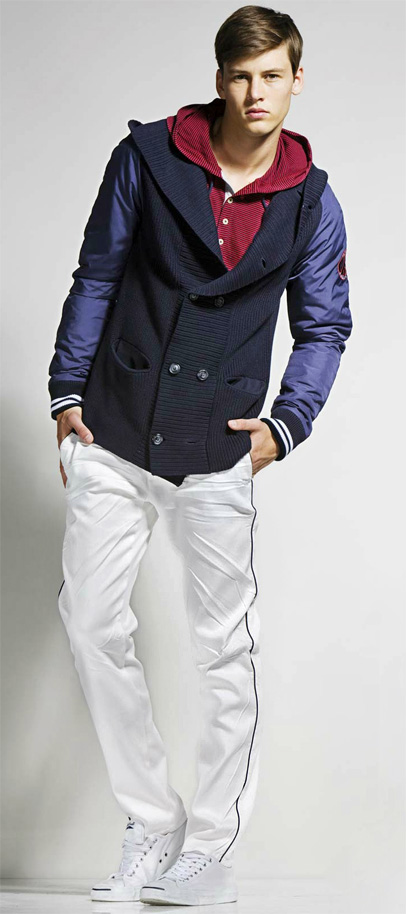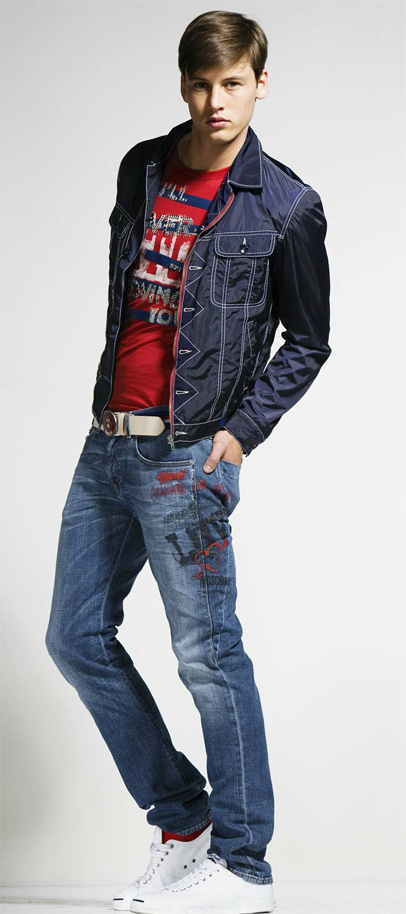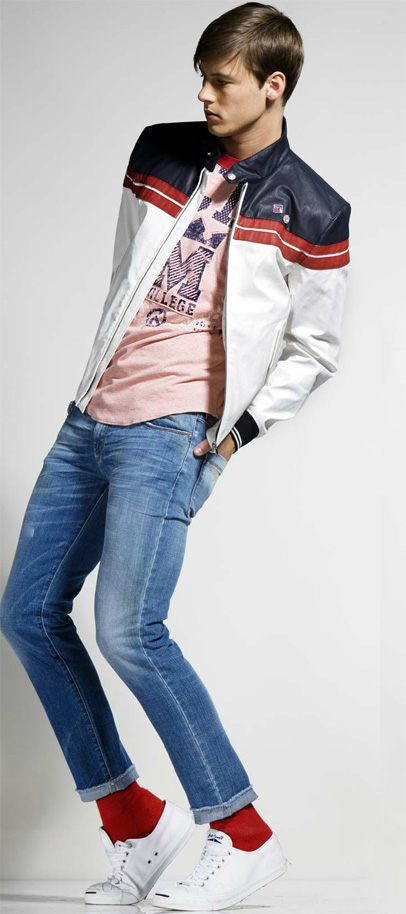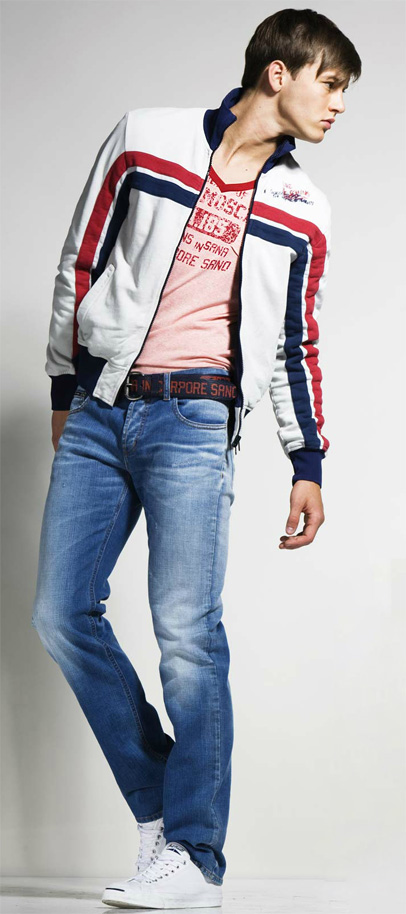 Love Moschino uncovers their 2012 Pre Spring Summer Mens Lookbook. The pre-collection looks are sporty with color blocking stripes. Jeanswear designs show patchwork and fabric multi-paneling such as leather. Graffiti art and college preppy styles freshen up the wardrobe.

Designer Denim Jeans Fashion:
Season Collections, Campaigns and Lookbooks.
Credit and Source Links:
www.moschino.com
www.moschinoboutique.com

Related Posts and Links:
In 2012 Spring Summer, Collections: Spring Summer, Mens Collections: Spring Summer on December 30, 2011.
Tags: 2012, block, collection, college, Collezione, color, denim, designer, estate, été, fashion, forår, frühling, graffiti, ilkbahar, jeans, jeanswear, knit, leather, lente, linesheet, Lookbook, Love Moschino, Mens, menswear, Moschino, panel, pants, patch, patchwork, pre collection, preppy, primavera, printemps, season, sommar, sommer, spring, stripes, summer, vår, verano, verao, yaz, zomer