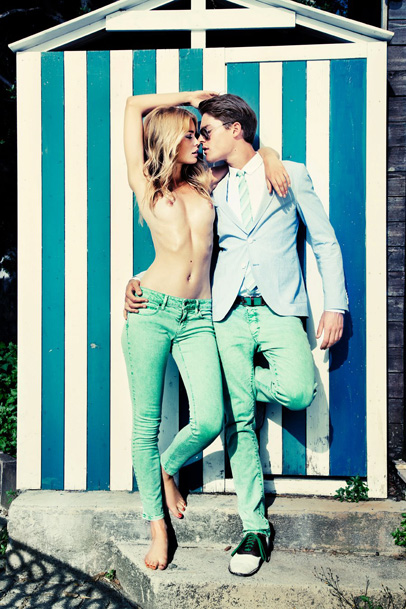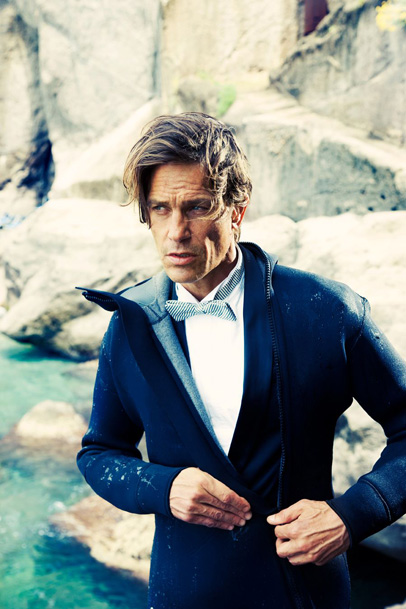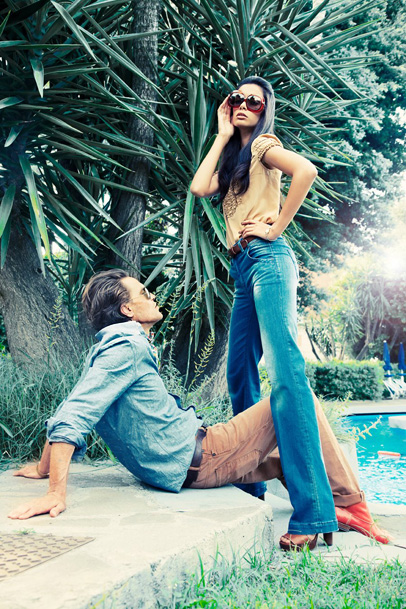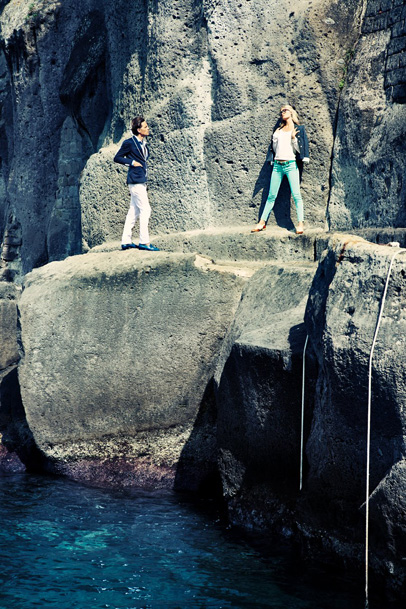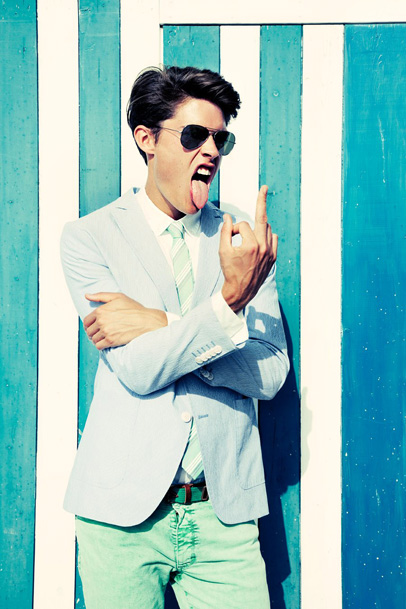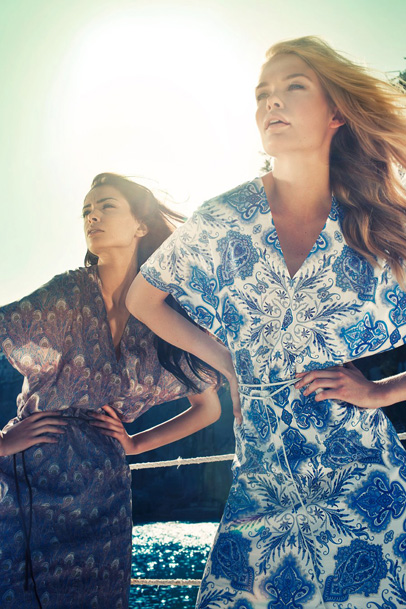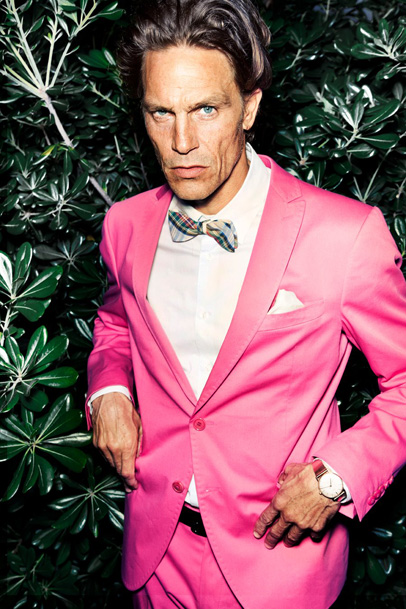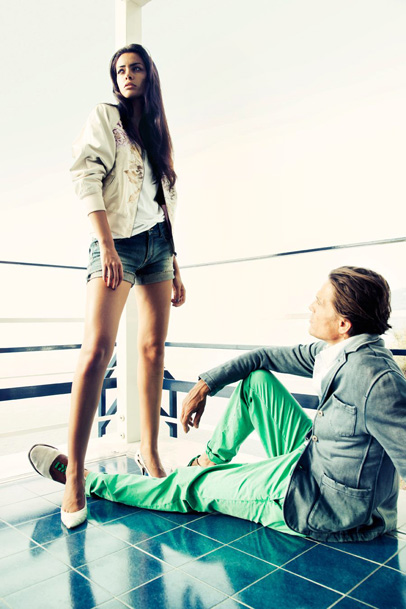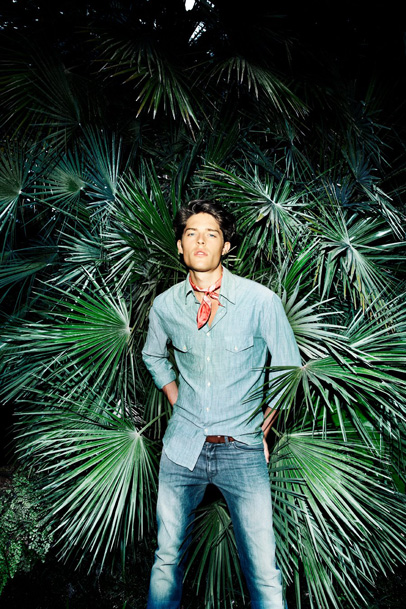 Progressive German denim label, DRYKORN, presents their 2012 Spring Summer Collection. Shot at the luxurious Parco dei Principi Hotel in Sorrento, Italy, the campaign is full of sensual energy, innovation and confidence.
The silhouette for the women's collection pieces are relaxed and more feminine with A-shape skirts, lightweight dresses, embroidered silk, shiny Nappa leather and vintage suede. The Indio influence is evident with blue and ochre graphic patterns. Spice it up with a retro 1970s chic in wide leg flare or slim fresh colored jeans.
For menswear, the designs have classic cuts with trendy colors. Miami and Mediterranean influences come into mind with rich maritime blues, vibrant sunshine yellows, bright pastel greens and saturated dahlia pinks. A classic preppy look is essential with a Glencheck design, monogram details and Oxford styles. A trip to the Riviera would not be complete without a smart looking suit and a summer college varsity jacket.

Designer Denim Jeans Fashion:
Season Collections, Campaigns and Lookbooks.
Credit and Source Links:
www.drykorn.com
www.drykorn.com/shop/

Related Posts and Links:
In 2012 Spring Summer, Collections: Spring Summer, Mens Collections: Spring Summer, Womens Collections: Spring Summer on January 19, 2012.
Tags: 1970's, 2012, 70s, a-shape, Ad, Advertising, Berlin, blue, campaign, collection, college, color, dahlia, denim, designer, donne, dress, DRYKORN, estate, été, fashion, flare, forår, frühjahr, frühling, German, Germany, Glencheck, green, ilkbahar, Indio, Italy, jacket, jeans, jeanswear, leather, lente, maritime, Mediterranean, Mens, menswear, Miami, Monogram, Nappa, nautical, ochre, Oxford, pants, Parco dei Principi, Parco dei Principi Hotel, pastel, pink, preppy, primavera, printemps, retro, Riviera, season, silk, skirt, slim, sommar, sommer, Sorrento, spring, suede, summer, sunshine, uomini, vår, varsity, verano, verao, wide leg, Womens, womenswear, yaz, yellow, zomer