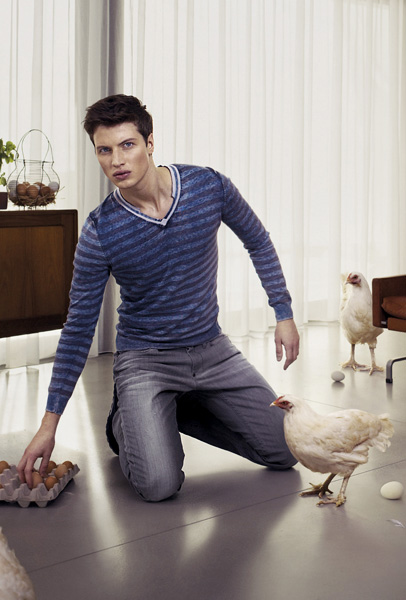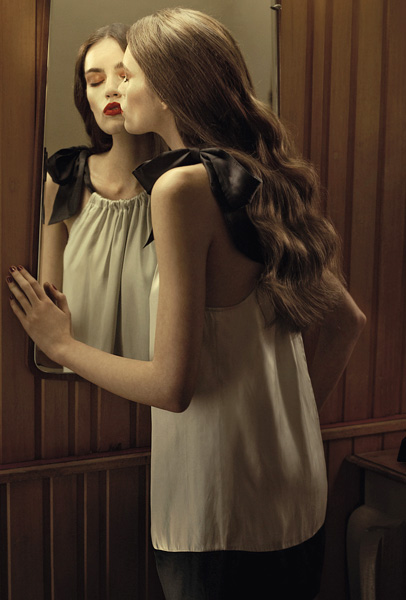 Sisley presents their 2012 Spring Summer Ad Campaign. Shot by Kurt Stallaert, the advertising crusade features a series of household errands and personal chores in a quirky yet stylish manner. We see a guy cutting his own hair in a barber shop. At home, a lady messes up an electrical outlet or just being vain. On the other hand, a couple just has loads of money that she just stuffs the bills under their mattress. Then, two friends try to paint a lovely mansion in a dress. Finally, a guy takes care of his hens and their hatched eggs in the living room.

Designer Denim Jeans Fashion:
Season Collections, Campaigns and Lookbooks.
Credit and Source Link:
www.sisley.com

Related Posts and Links:
In 2012 Spring Summer, Collections: Spring Summer, Mens Collections: Spring Summer, Womens Collections: Spring Summer on January 30, 2012.
Tags: 2012, Ad, Advertising, apartment, barber, barber shop, Benetton, campaign, collection, denim, designer, donne, eggs, electrical, estate, été, fashion, forår, frühjahr, frühling, hair, haircut, hen, home, house, household, ilkbahar, jeans, jeanswear, Kurt Stallaert, lente, living room, mansion, mattress, Mens, menswear, money, pad, paint, pants, primavera, printemps, season, Sisley, sommar, sommer, spring, summer, uomini, vain, vår, verano, verao, Womens, womenswear, yaz, zomer