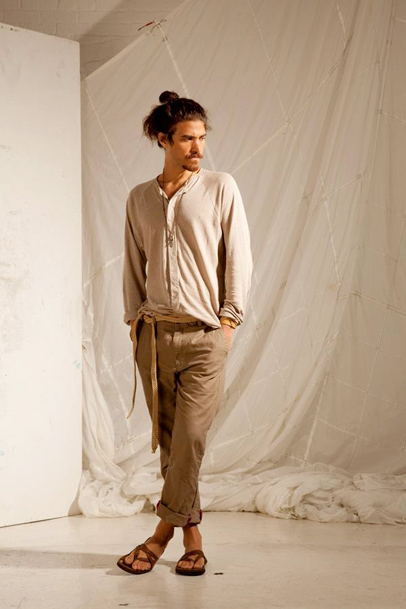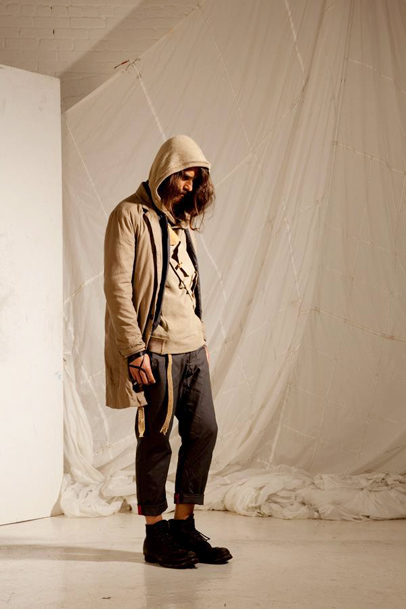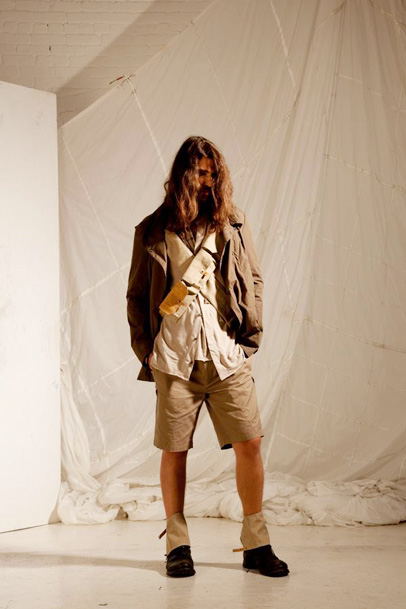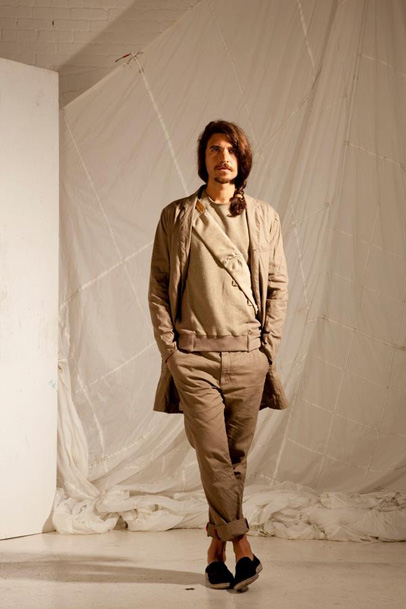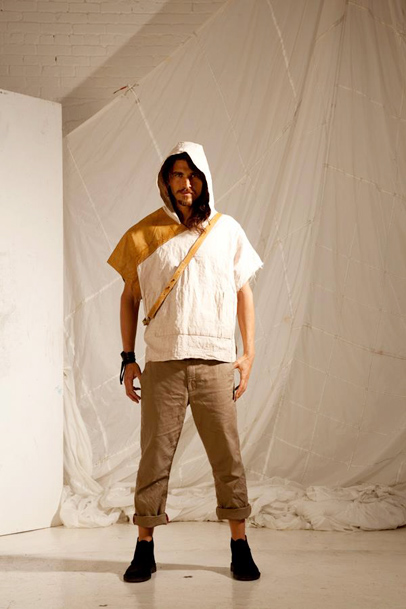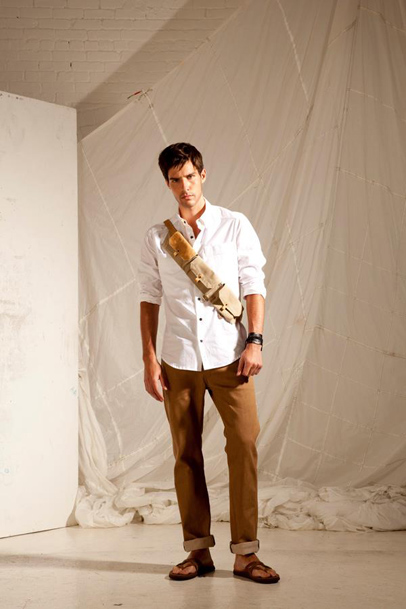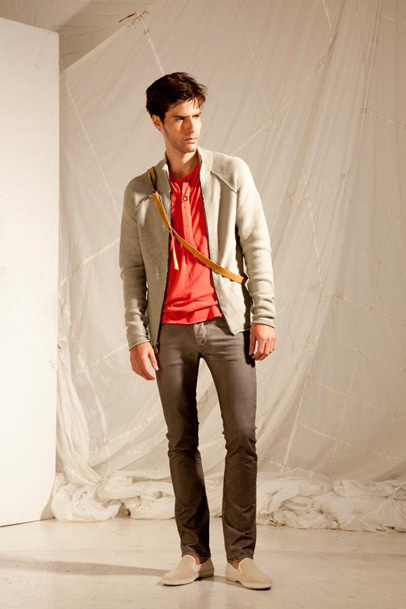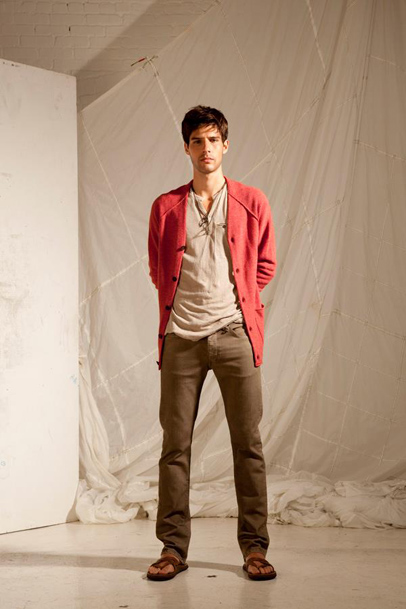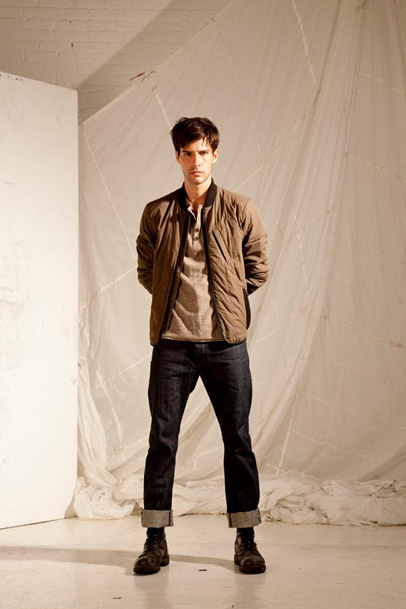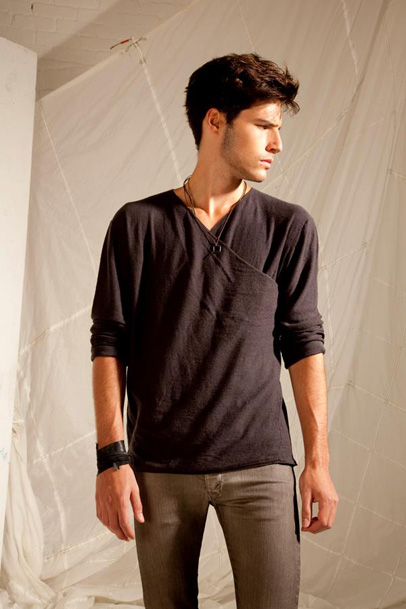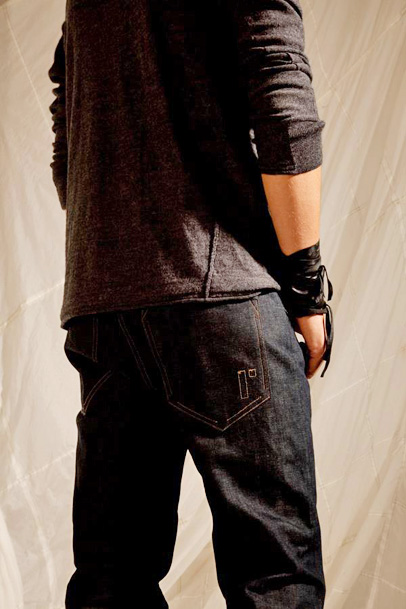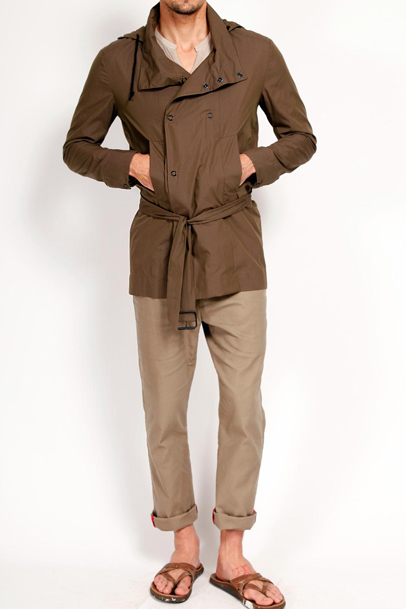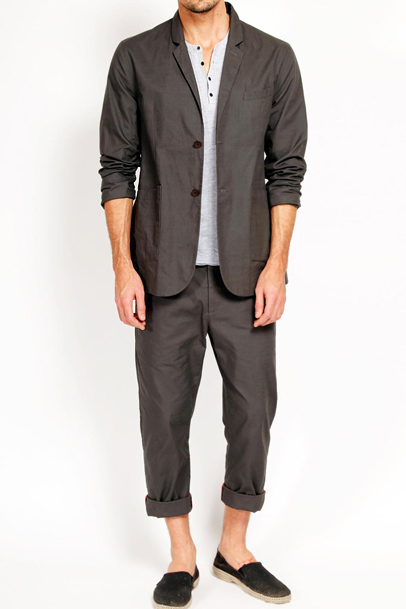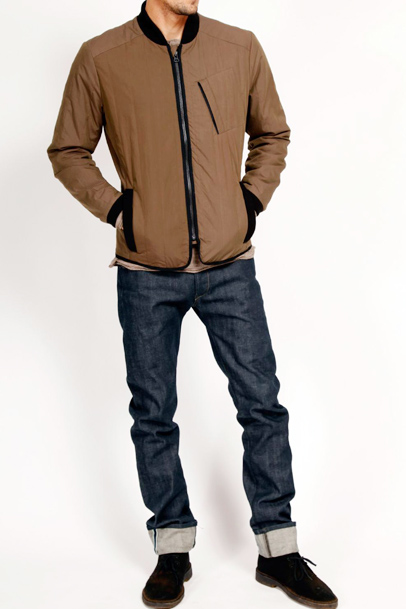 New York's urban minimalist clothing brand, ROGAN, presents their 2012 Spring Summer Mens Lookbook. This season is conceptualized through a "Forgotten Dream of Fallen Shadow Illuminate Vision of Future Light". The neutral earth tones combine with a mixture of bohemian appeal, medieval outdoors and slightly apocalyptic hints. The pieces are more relaxed and utilitarian. Shown above are our favorite looks and pieces.

Fashion pieces we love are:
(from top to bottom images)
(2) Mens Suiseki Jacket & Dune Pant
(3) Mens Kean Trenchcoat
(8) Mens Vondel Cardigan
(9) Mens Vorian Polyfill Jacket
(12) Mens Kean Trenchcoat in Army Canteen Green Brown
(13) Mens Suiseki Patch Pocket Sport Jacket
(14) Mens Vorian Polyfill Jacket in Canteen

Designer Denim Jeans Fashion:
Season Collections, Campaigns and Lookbooks.
Credit and Source Link:
www.rogannyc.com

Related Posts and Links:
In 2012 Spring Summer, Collections: Spring Summer, Mens Collections: Spring Summer on February 8, 2012.
Tags: 2012, apocalyptic, army, Bohemian, Canteen, cardigan, coat, collection, Collezione, denim, designer, dream, Dune, earth, estate, été, fashion, forår, Forgotten Dream of Fallen Shadow Illuminate Vision of Future Light, frühjahr, frühling, future, guys, hombre, ilkbahar, jacket, jeans, jeanswear, Kean, lente, linesheet, Lookbook, medieval, men, menswear, minimalist, neutral, New York, New York City, NYC, outdoors, pants, polyfill, primavera, printemps, relaxed, Rogan, Rogan NYC, season, shadow, sommar, sommer, sport, spring, Stylebook, Suiseki, summer, trench, Trenchcoat, uomini, uomo, urban, utilitarian, vår, verano, verao, Vondel, Vorian, yaz, zomer