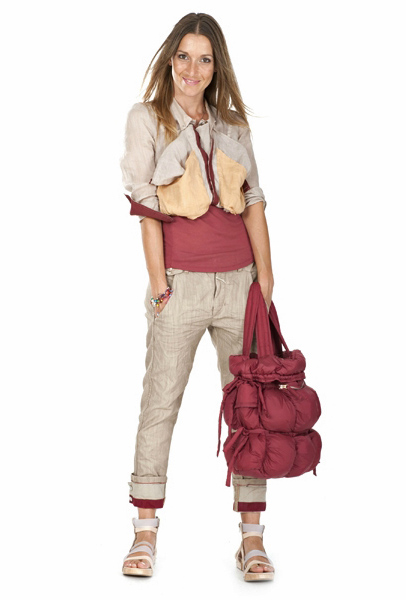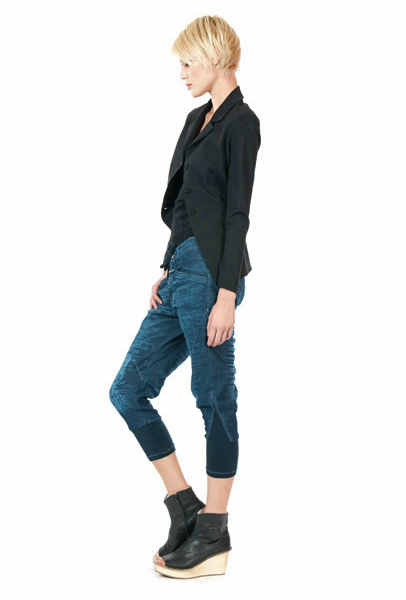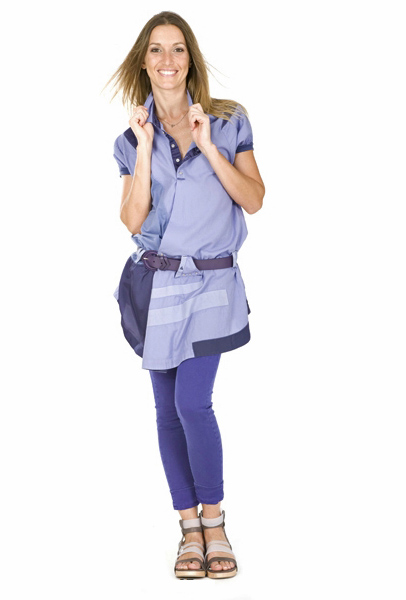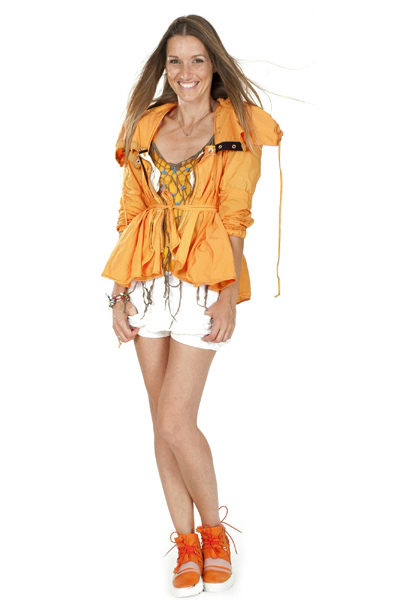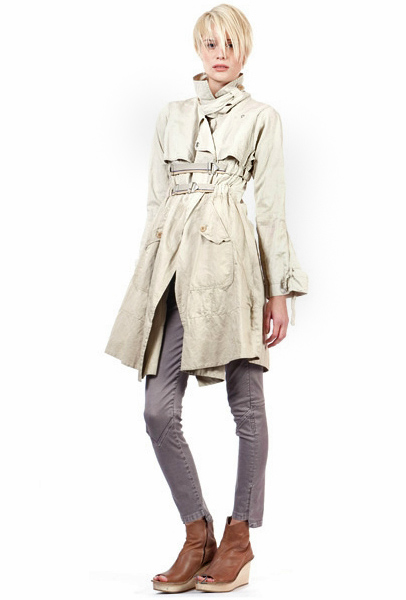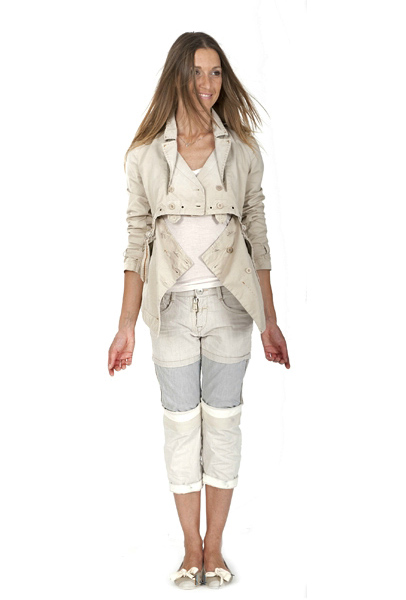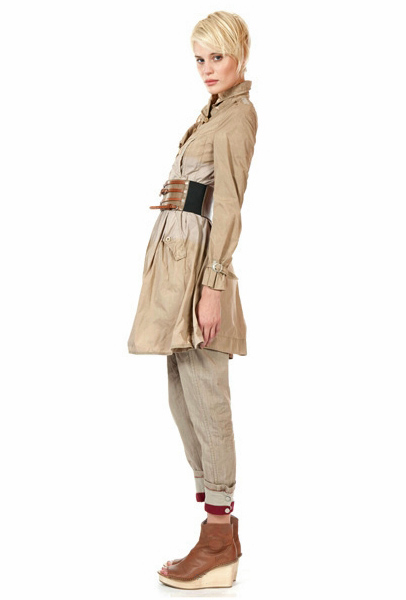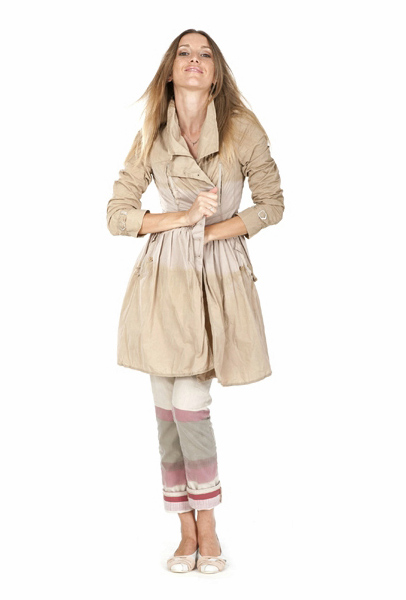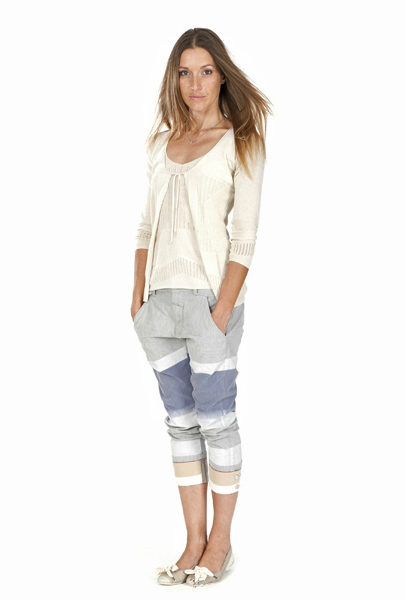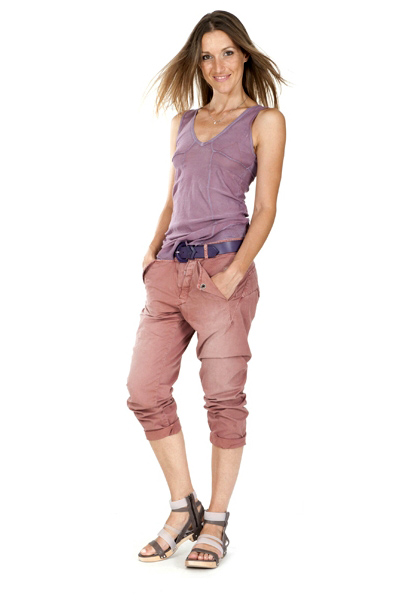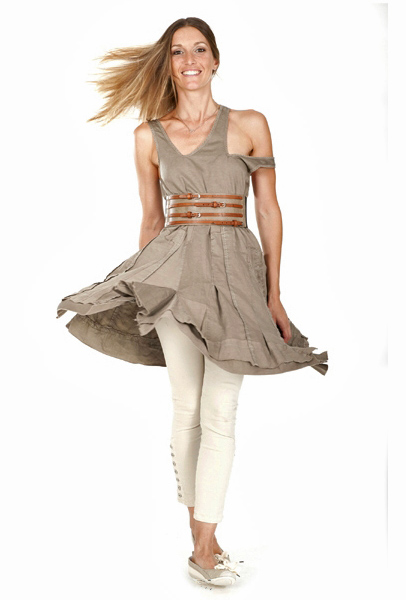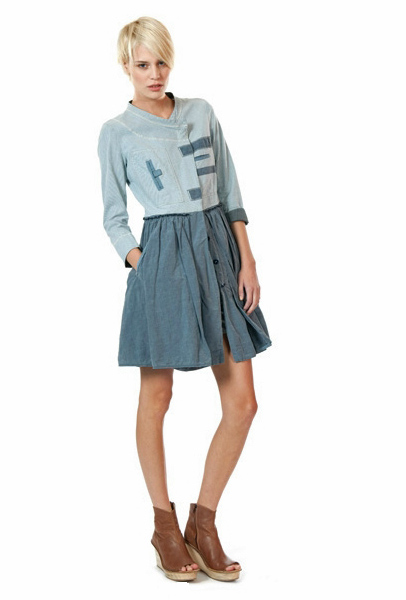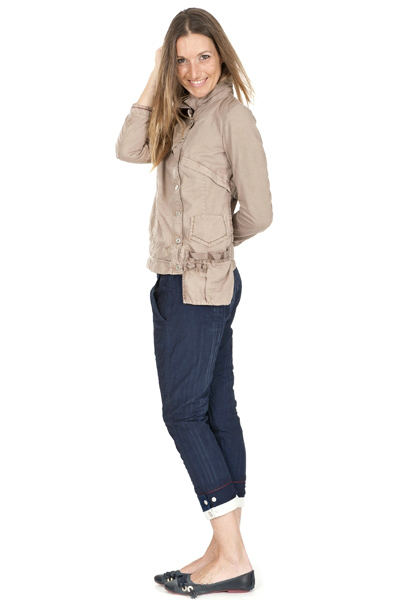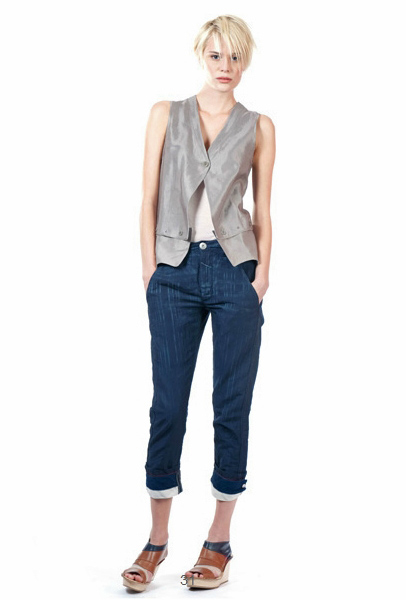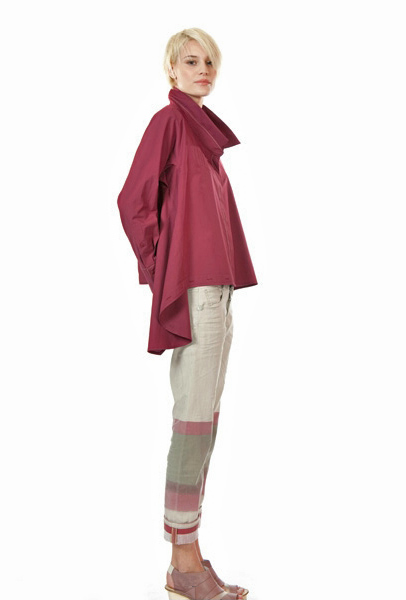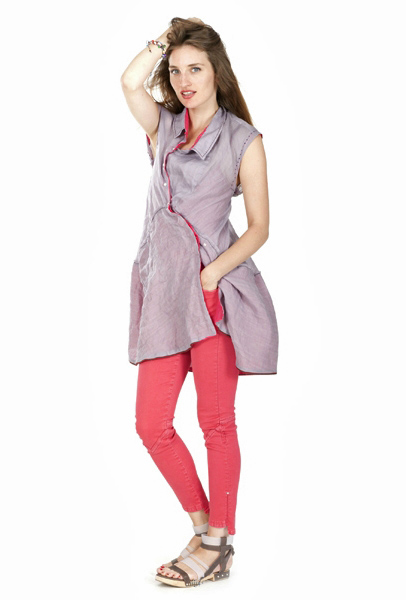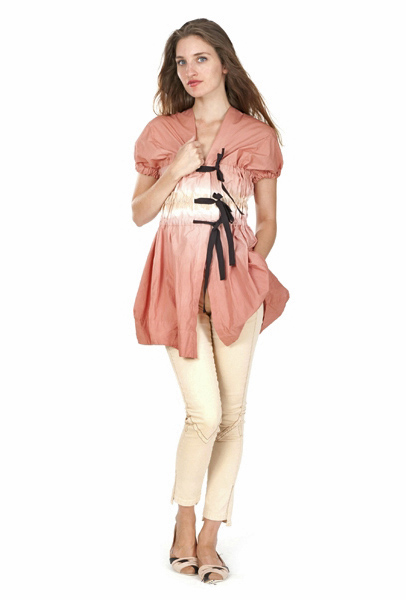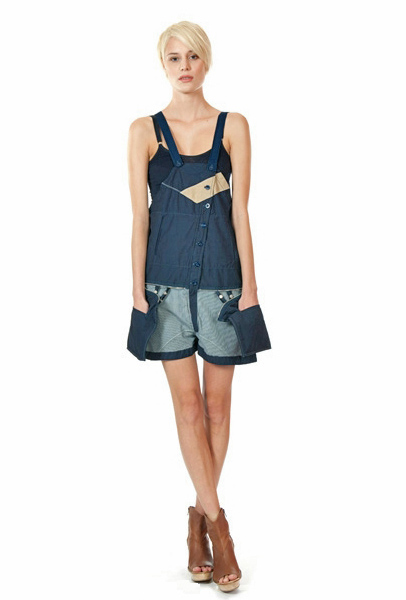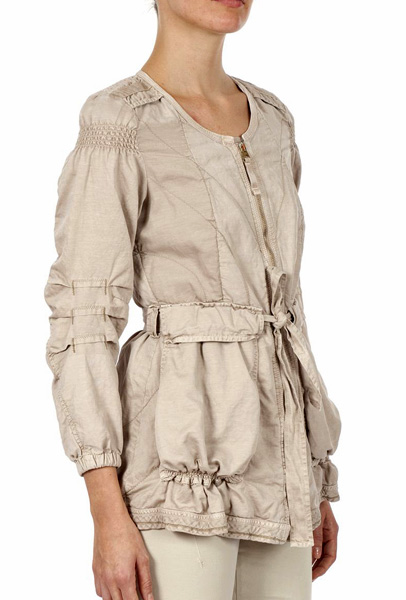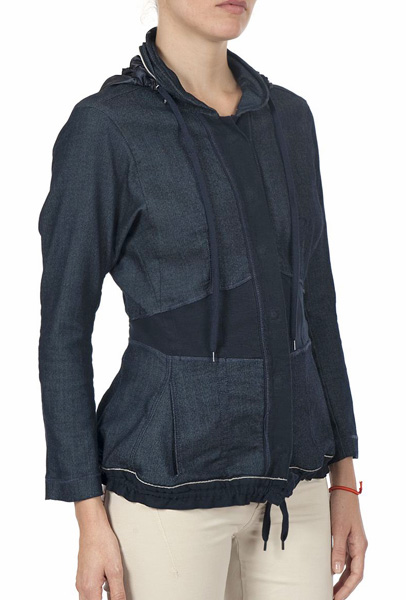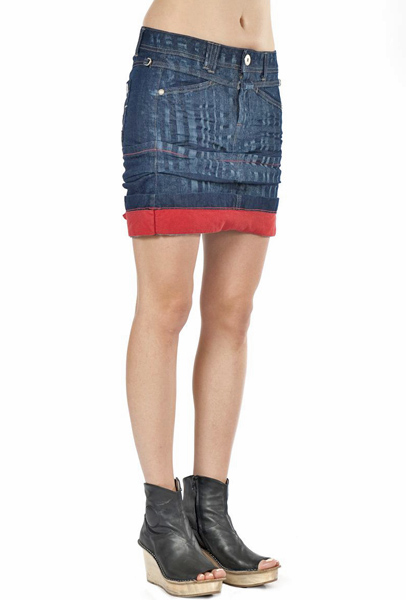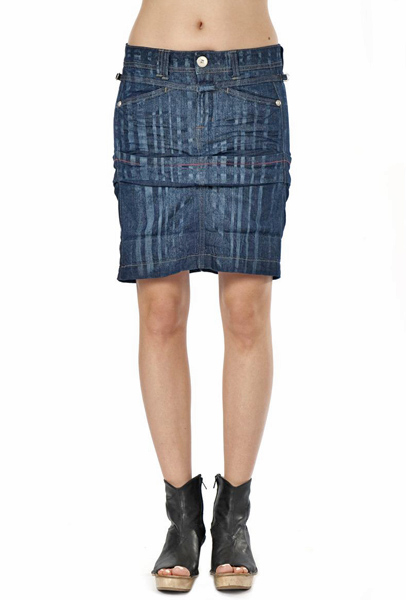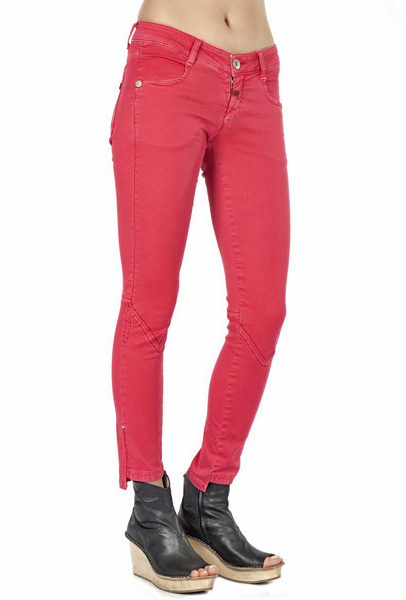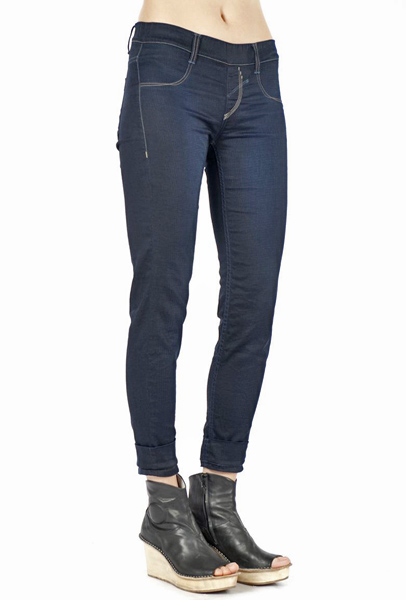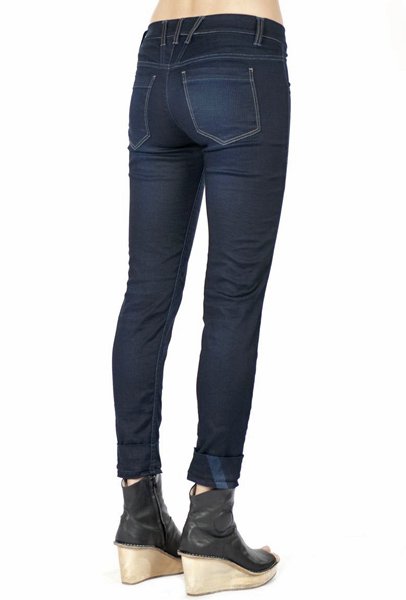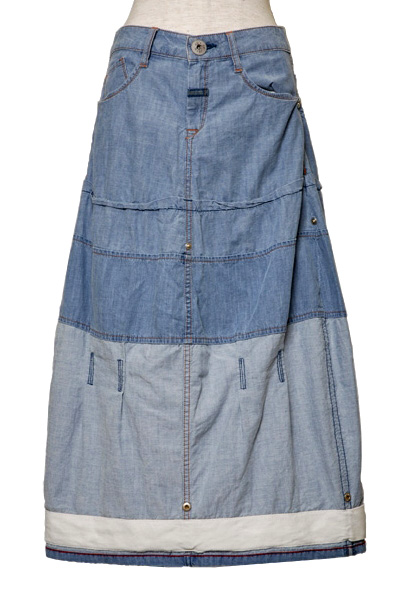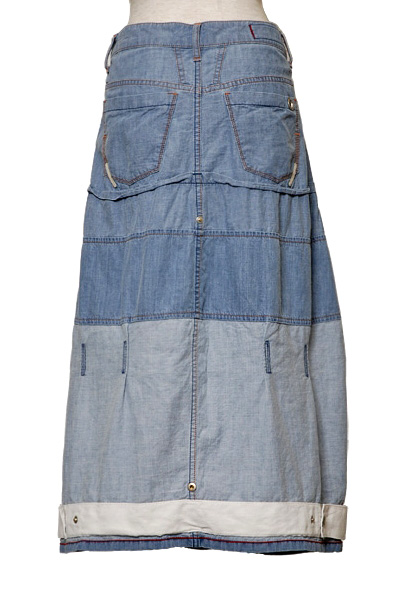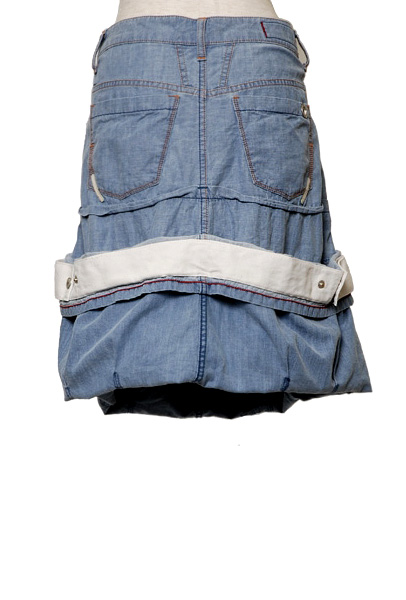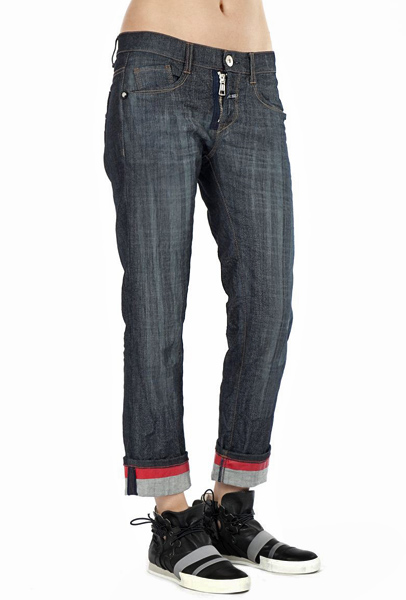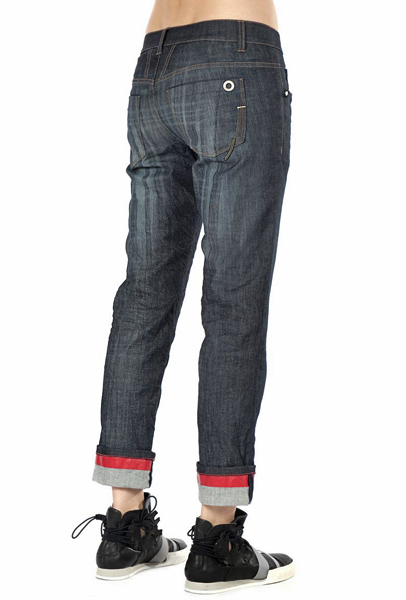 Le Jean De Marithé + François Girbaud presents their 2012 Spring Summer Mens Collection. Girbaud, once again, continues on with their innovative garment construction and fashion forward styles. In this lookbook, we see foldable designs not only in cuffs or hems but also on the main garb itself, modified paneling with multiple fabric blending, asymmetrical silhouettes, burst of colors, paper bag collars or laced enclosures, long back hems or foldable cuffed liners on denim jeans, bold stripes and utilitarian pockets. This season, the Girbaud woman is independent, free spirited and confident in an urban technological world. Shown above are our favorite looks and pieces.

Fashion pieces we love are:
(from top to bottom images)
(1) Womens Pakahontas Bag
(19) Womens La Pouchette
(20) Womens Tranche Court Jacket
(21-22) Womens Edge Barre Foldable Hem Denim Skirt
(23) Womens Tiagageddon Denim Jeans
(24-25) Womens Skinnycle Denim Jeans
(26-28) Womens Hularula Foldable Hem Denim Skirt
(29-30) Womens First Boyfriend Denim Jeans

Designer Denim Jeans Fashion:
Season Collections, Campaigns and Lookbooks.
Credit and Source Links:
www.girbaud.com
www.e-shop.girbaud.com
www.girbaud.co.jp

Related Posts and Links:
In 2012 Spring Summer, Collections: Spring Summer, Womens Collections: Spring Summer on February 9, 2012.
Tags: 2012, asymmetric, Asymmetrical, bag, barre, boyfriend, collar, collection, Collezione, cuff, denim, designer, Donna, donne, Edge Barre, estate, été, fashion, fold, forår, France, François, French, frühjahr, frühling, Girbaud, hem, Hularula, ilkbahar, jacket, jeans, jeanswear, La Pouchette, lace, ladies, Le Jean, Le Jean De Marithé + François Girbaud, lente, liner, linesheet, long back, Lookbook, Marithé, Marithé + François Girbaud, mujer, Pakahontas, pants, Paper Bag, pocket, pouchette, primavera, printemps, season, Skinnycle, skirt, sommar, sommer, spring, stripe, Stylebook, summer, Tiagageddon, Tranche, Tranche Court, utilitarian, vår, verano, verao, women, womenswear, yaz, zomer