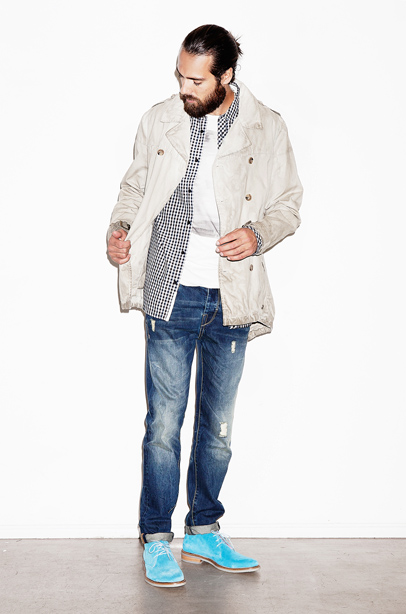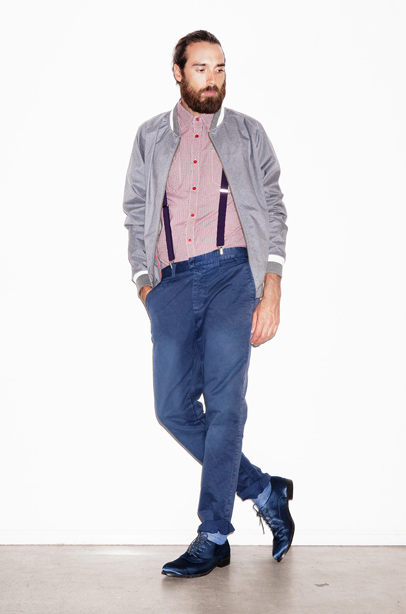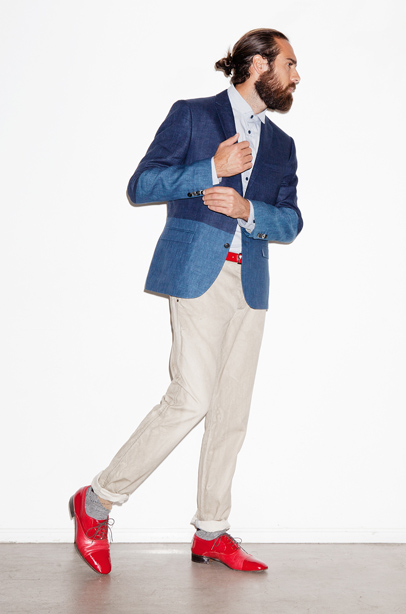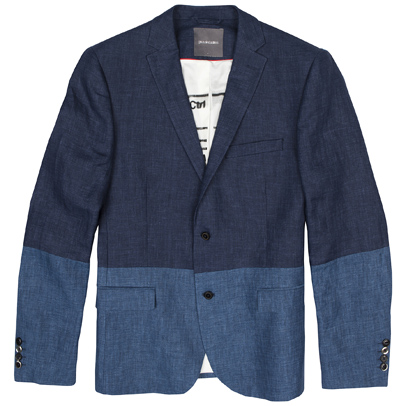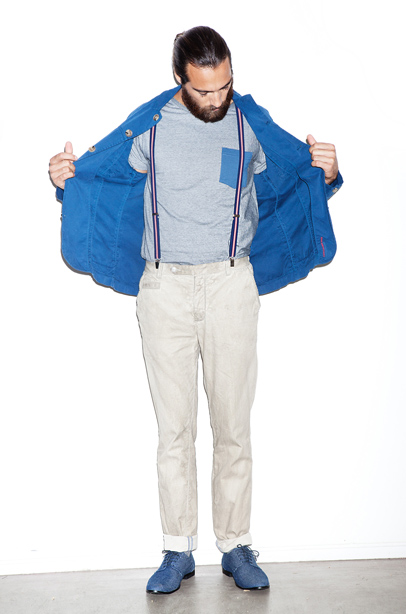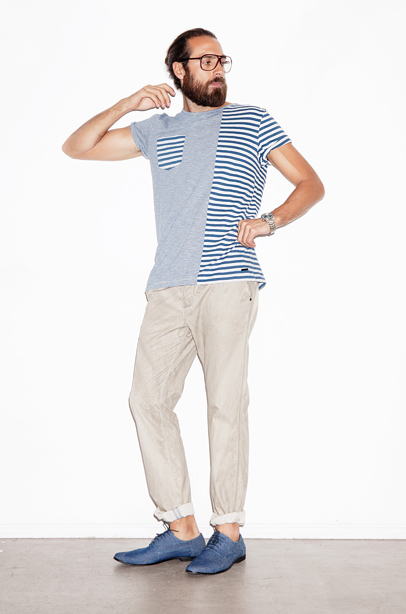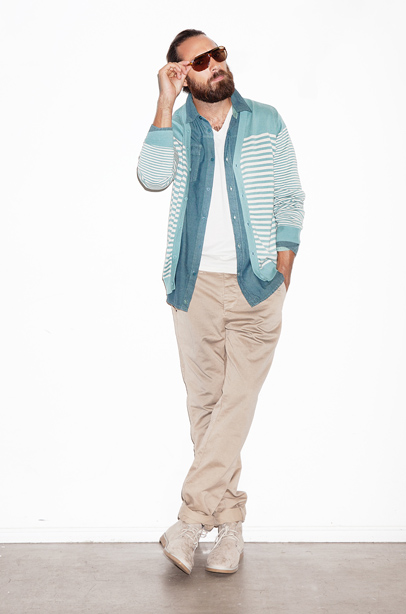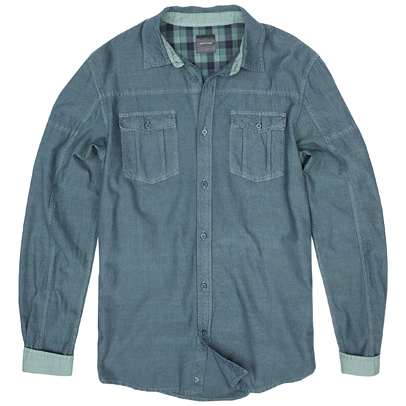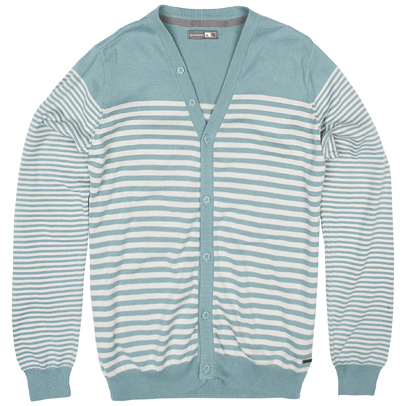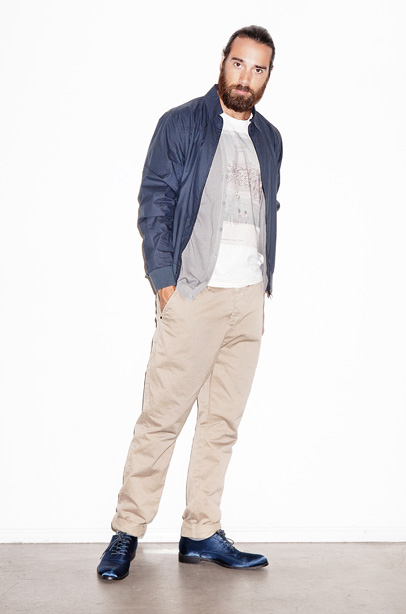 Dutch label, gsus sindustries, presents their 2012 Spring Mens Collection. This season's theme, according to Design Director, Jan Schrijver, is all about "cut and paste". One takes two or more things. Mix them up and throw them together. Find out what works and switch them around or add something else.
We see parkas and jackets cut in half and sewn back together in contrasting colors. The dirty white denim collection feature a worn out creamy look from a base of unbleached white cotton. Chinos play vital role with neutral greys and blacks accented with red or blue plaids. Shown above are our favorite looks and pieces.

Fashion pieces we love are:
(from top to bottom images)
(3-4) Mens Jean Pierre Thunder Sky Linen Blazer
(6) Mens Square Shirt
(7-8) Mens Fenix Dusty Green Long Sleeve Shirt
(7&9) Mens Trigger Clamp Dusty Green Cardigan
(10) Mens Workmate Cardigan

Designer Denim Jeans Fashion:
Season Collections, Campaigns and Lookbooks.
Credit and Source Links:
www.g-sus.com
www.g-sus.nl

Related Posts and Links:
In 2012 Spring Summer, Collections: Spring Summer, Mens Collections: Spring Summer on February 13, 2012.
Tags: 2012, Amsterdam, blazer, cardigan, Chino, collection, Collezione, creamy, cut, denim, designer, dirty, Dusty Green, Dutch, estate, été, fashion, Fenix, forår, frühjahr, frühling, gsus, gsus sindustries, guys, hombre, ilkbahar, jacket, Jan Schrijver, Jean Pierre, jeans, jeanswear, lente, linen, linesheet, Lookbook, men, menswear, Netherlands, neutral, pants, parka, paste, plaid, primavera, printemps, Ready-to-Wear, RTW, season, sindustries, sommar, sommer, spring, square, Stylebook, summer, Thunder Sky, Trigger Clamp, unbleached, uomini, uomo, vår, verano, verao, white, Workmate, yaz, zomer