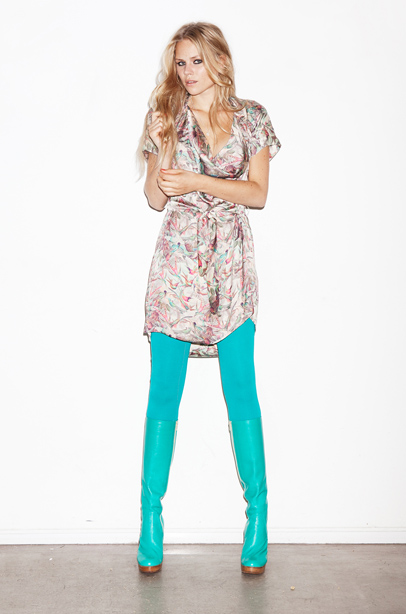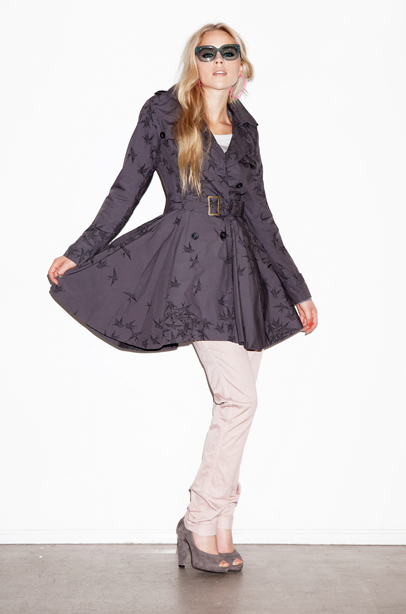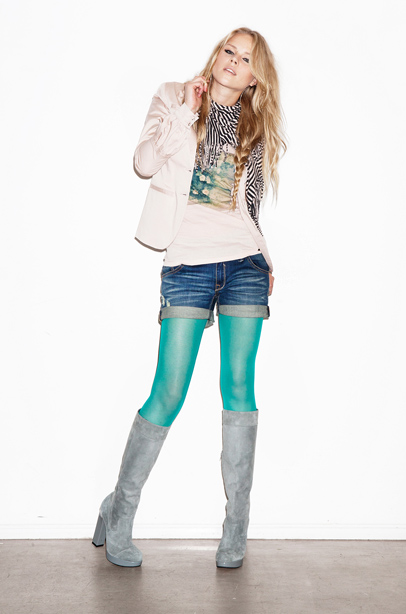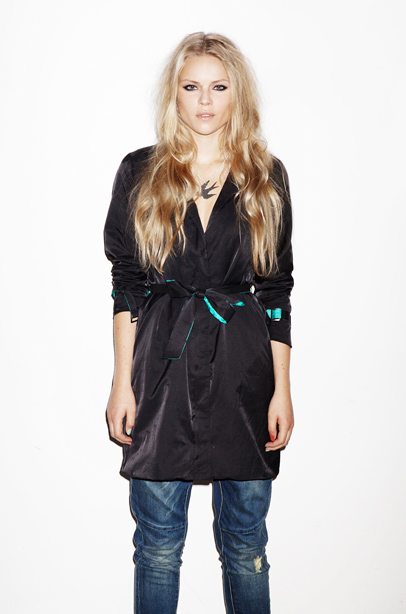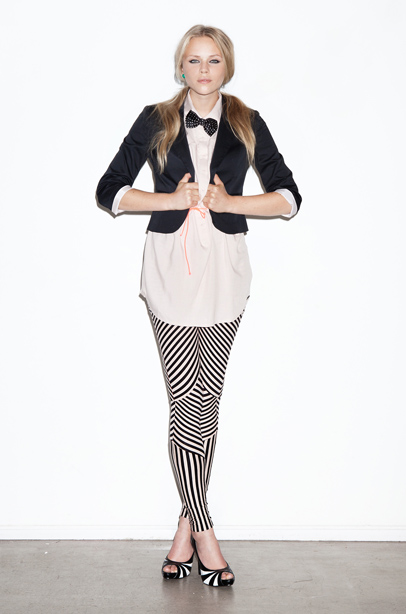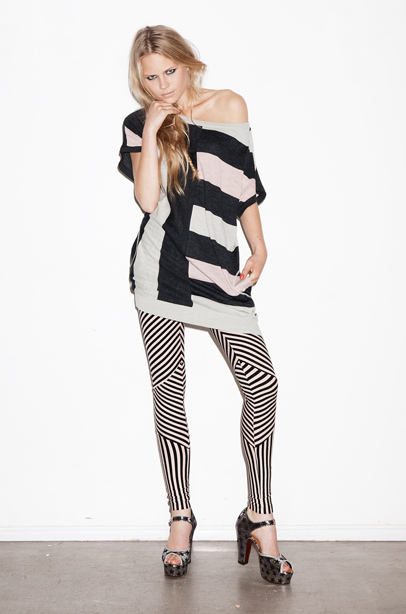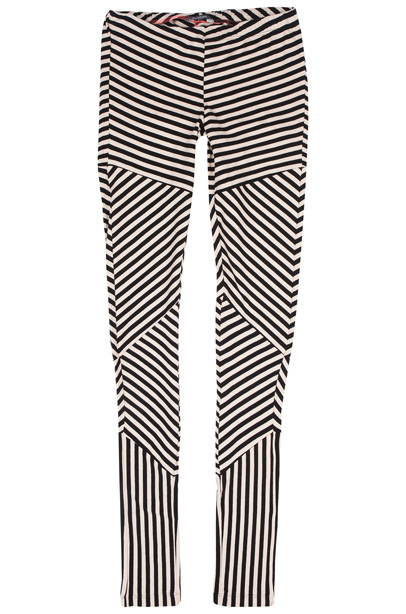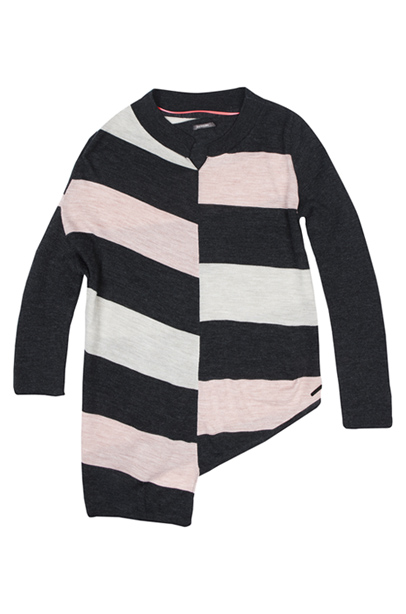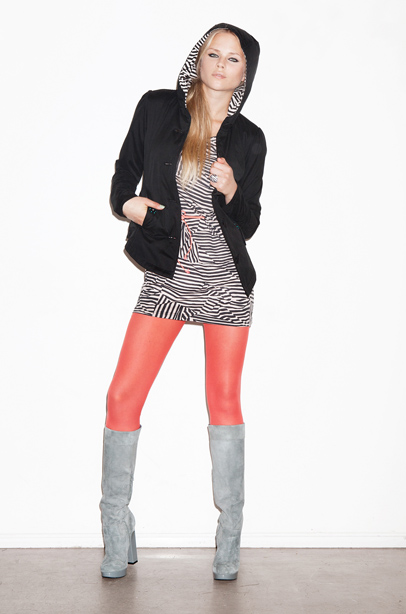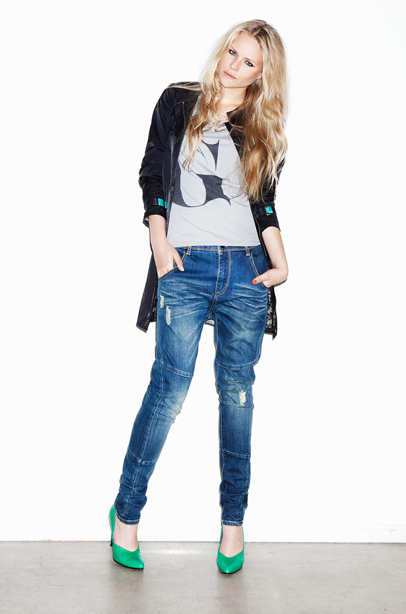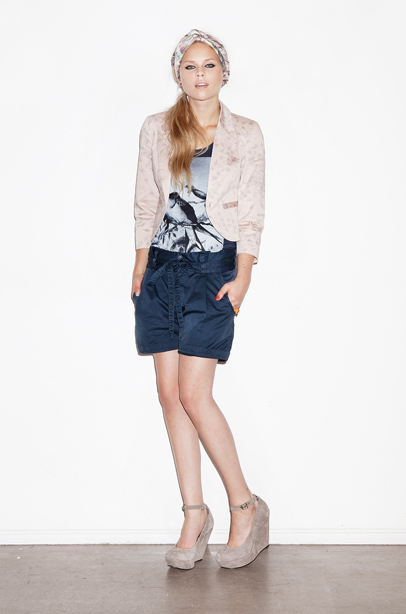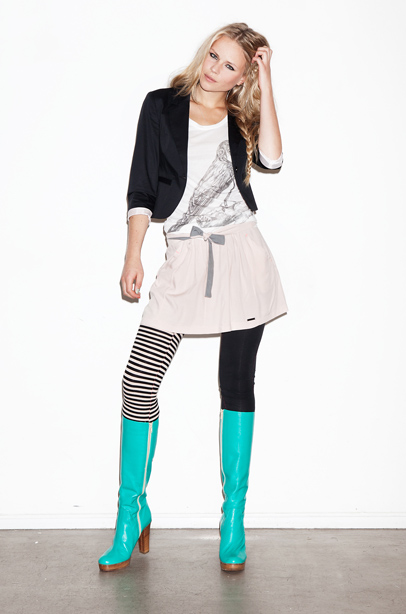 Dutch label, gsus sindustries, unveils their 2012 Spring Summer Womens Collection. This season's theme, according to Design Director, Jan Schrijver, is all about "cut and paste". One takes two or more things. Mix them up and throw them together. Find out what works and switch them around or add something else.
We see a subtler design aesthetic with the signature bright colors, strong graphics and surprising clash of materials in the details. Faded hues of rose pink and grey offset a burst of navigate green. The dirty white denim collection feature a worn out creamy look from a base of unbleached white cotton. Polaroid 1960s beach imagery and bird print patterns freshen up the wardrobe. Shown above are our favorite looks and pieces.

Fashion pieces we love are:
(from top to bottom images)
(1,2,4&7) Womens Eraser Skinny Legging Pants
(2) Womens Carpet Knife Dress
(2) Womens Oilfilter Wrench Jacket
(7) Womens Wheel Spanner Blouse
(8,9&14) Womens Eraser Deep Black Skinny Legging Pants
(10) Womens Multi Tool Kit Rose Dust Top
(14) Womens Polishing Wheel Skirt

Designer Denim Jeans Fashion:
Season Collections, Campaigns and Lookbooks.
Credit and Source Links:
www.g-sus.com
www.g-sus.nl

Related Posts and Links:
In 2012 Spring Summer, Collections: Spring Summer, Womens Collections: Spring Summer on February 15, 2012.
Tags: 1960s, 2012, Amsterdam, beach, bird, black, blouse, Carpet, collection, Collezione, color, creamy, cut, denim, designer, dirty, Donna, donne, dress, dust, Dutch, Eraser, estate, été, fashion, forår, frühjahr, frühling, graphic, green, grey, gsus, gsus sindustries, ilkbahar, jacket, Jan Schrijver, jeans, jeanswear, Knife, ladies, legging, lente, linesheet, Lookbook, mix, mujer, navigate, Netherlands, Oilfilter, pants, paste, pattern, pink, Polaroid, Polishing, primavera, printemps, Ready-to-Wear, Rose, RTW, season, sindustries, skinny, sommar, sommer, Spanner, spring, Stylebook, summer, Tool, vår, verano, verao, Wheel, white, women, womenswear, Wrench, yaz, zomer