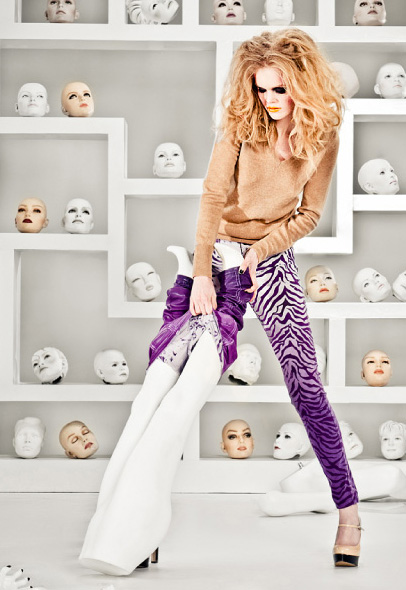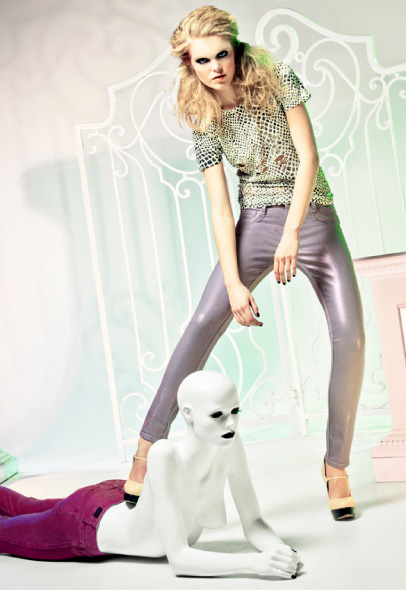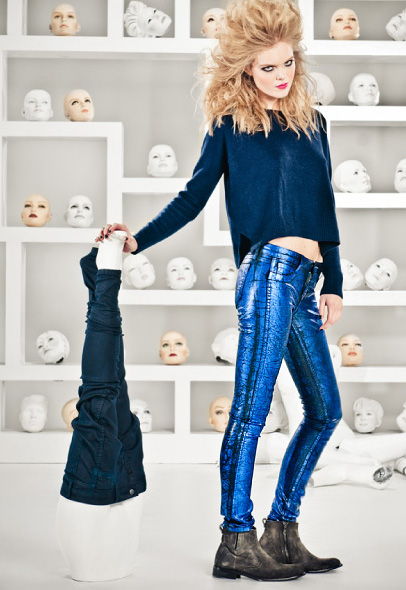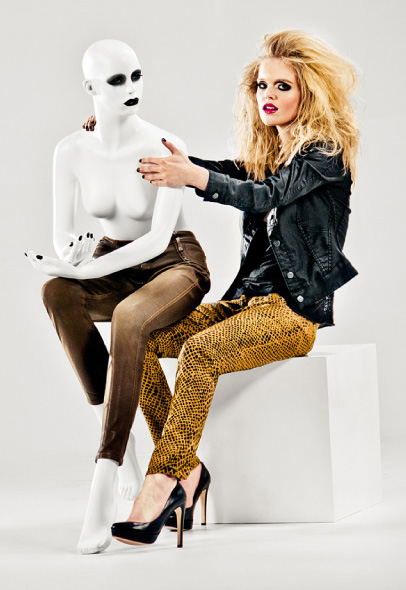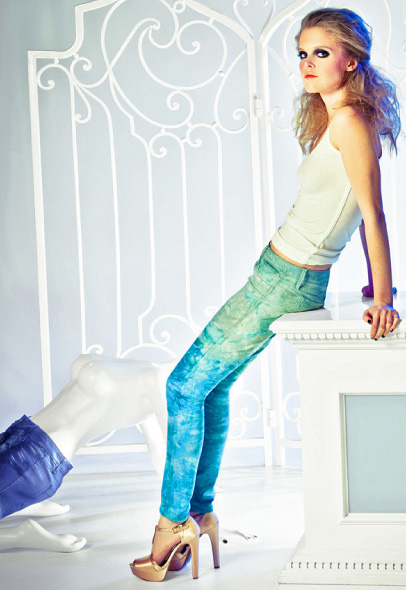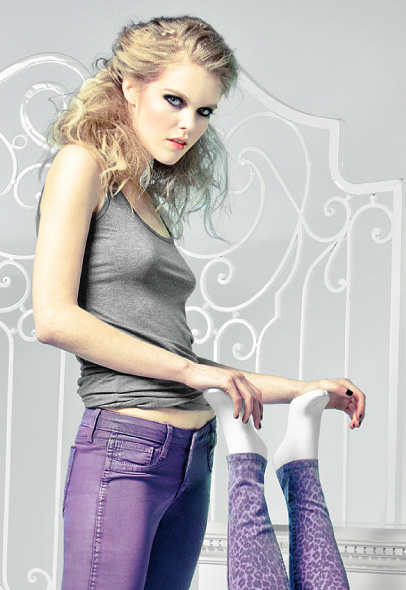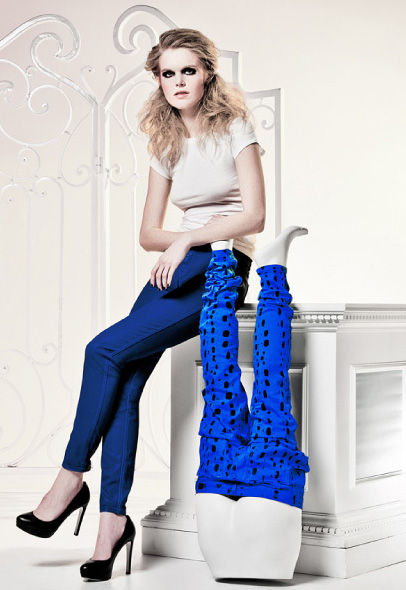 Los Angeles-based denim label, Bluelab, presents their MATRIX Summer to Fall 2012 Womens Collection. According to Creative Director, Carl Jones, the Matrix Collection combines strong vibrant color elements with a surprising fusion of new fabrics, lighter weight coated colors, applications and treatments. Above are our favorite looks and pieces.

Fashion pieces we love are:
(from top to bottom images)
(4) Womens Detour Legging Diamond Back Print w Almond Coating
(6) Womens Detour Legging Cheetah Print w Violet Coating
(7) Womens Detour Legging Crocodile Print w Aruba Blue Coating

(T1) Womens Detour Legging Cadet Grey Coating w Heather Grey
(T2) Womens Detour Legging Almond Coating w Heather Gold
(T3) Womens Detour Legging French Chalk w Ruby Red Cracked Foil
(T4) Womens 5 Pocket Flare Jeans Pigment Blue
(T5) Womens Detour Legging Military Coating w Heather Green

Designer Denim Jeans Fashion:
Season Collections, Campaigns and Lookbooks.
Credit and Source Link:
www.bleulab.com

Related Posts and Links:
In 2012 Spring Summer, 2012-2013 Fall Winter, Collections: Fall Winter, Collections: Spring Summer, Womens Collections: Fall Winter, Womens Collections: Spring Summer on April 11, 2012.
Tags: 2012, almond, Aruba, Automne, autumn, autunno, bleu, Bleu lab, Bleulab, Cadet, Carl Jones, chalk, cheetah, coat, collection, Collezione, cracked, crocodile, denim, designer, Detour, Diamond Back, Donna, donne, efterår, elle, estate, été, fall, fashion, femme, flare, foil, French, Heather, Herbst, herfst, höst, jeans, jeanswear, ladies, legging, linesheet, Lookbook, Los Angeles, military, mujer, otoño, outono, pants, pigment, print, Ruby, season, ses, skinny, sommar, sommer, sonbahar, Stylebook, summer, verano, verao, violet, women, womenswear, yaz, zomer