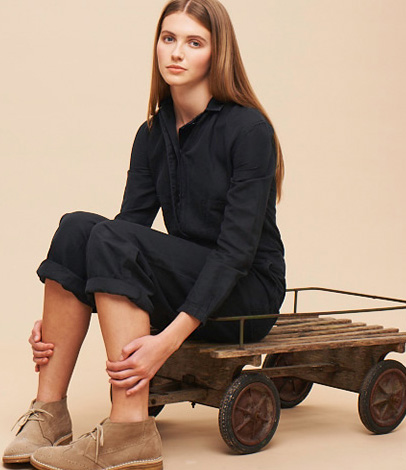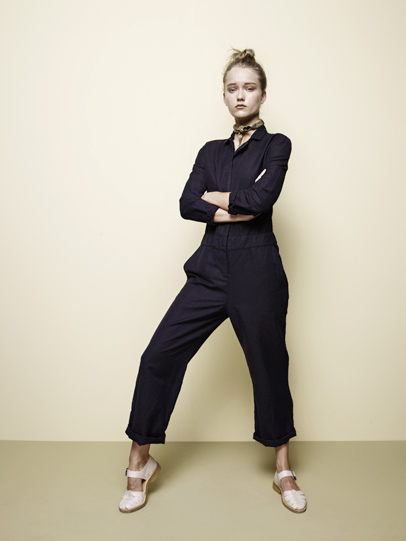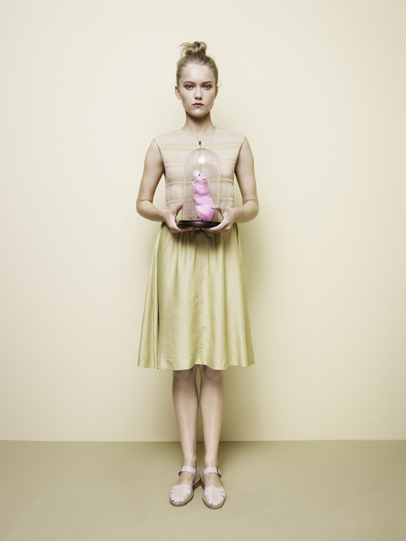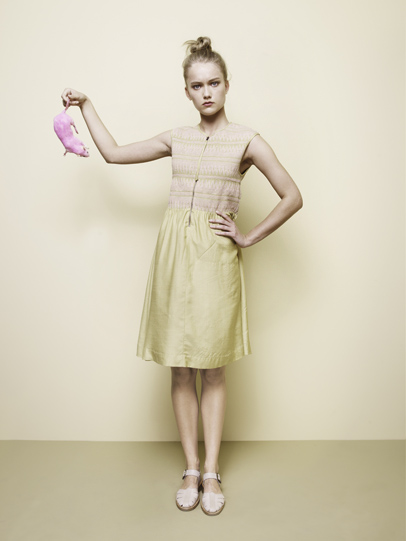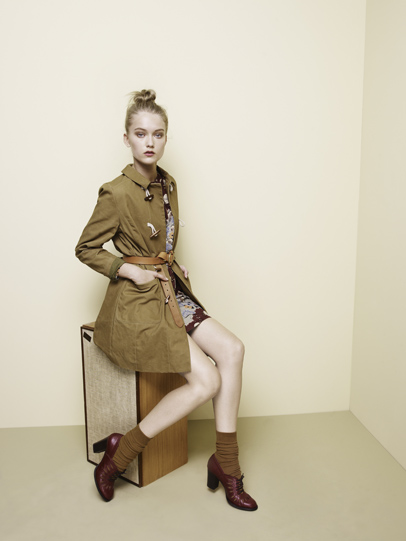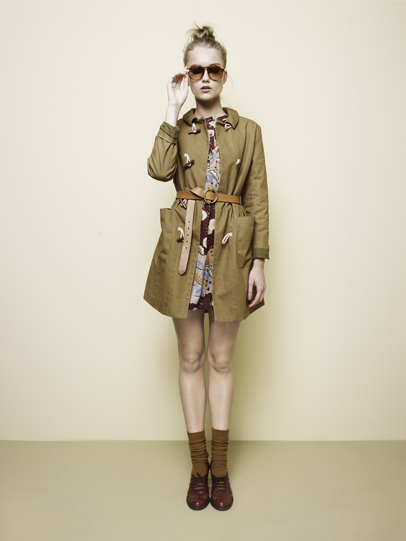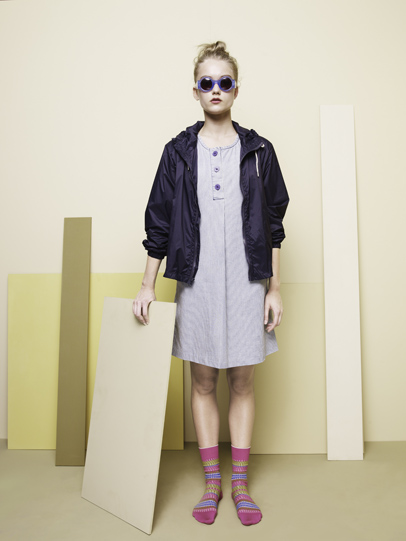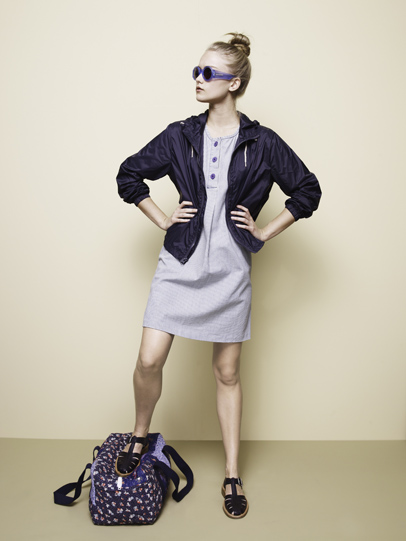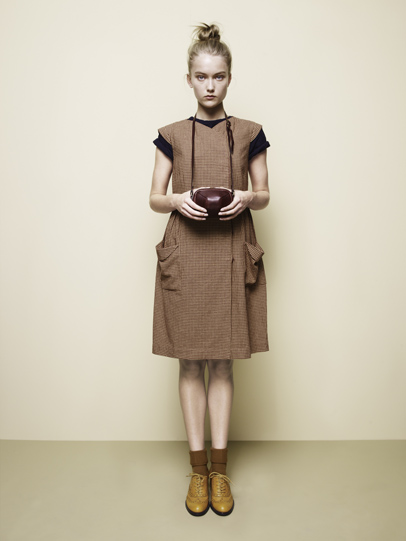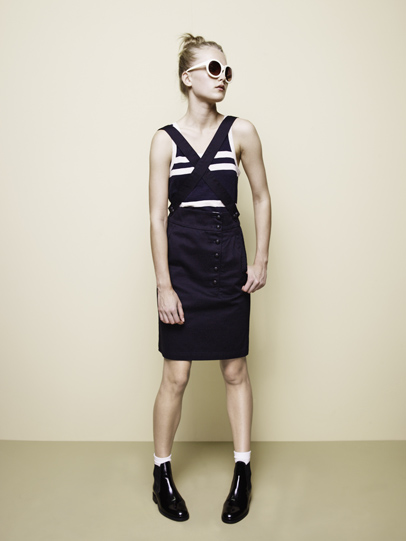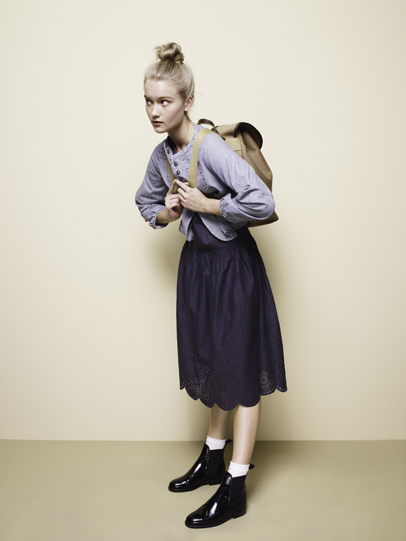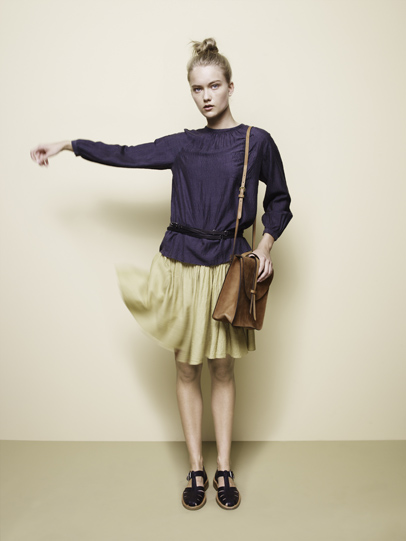 London's modernist clothing brand, You Must Create (YMC), presents their 2012 Spring Summer Womens Collection. Highlights of the season feature canvas Spring coat with wooden toggles, boiler suit, Japanese style print Jar dress, Dolls and Origami dresses, lace pieces and the Cross skirt. The looks are fresh, dainty and clean. They are just perfect for the warm season ahead.

Fashion pieces we love are:
(from top to bottom images)
(01-02) Womens Michaela Suit Navy
(03-04) Womens Dolls Dress Khaki
(05-06) Womens My Spring Coat Brown & The Jar Dress Burgundy
(07-08) Womens The Taped Raincoat Navy & Workwear Dress Navy/Cream Stripe
(09) Womens Origami Dress Burgandy/Beige
(10) Womens Cross Skirt Navy & Stripey No Sleeve Tee Navy
(11) Womens Ayakos Jacket Navy/Cream Stripe & Marry Me Culottes Navy
(12) Womens Silk Pocket Top Navy

Designer Denim Jeans Fashion:
Season Collections, Campaigns and Lookbooks.
Credit and Source Link:
www.youmustcreate.com

Related Posts and Links:
In 2012 Spring Summer, Collections: Spring Summer, Womens Collections: Spring Summer on April 11, 2012.
Tags: 2012, Ayakos, Britain, coat, collection, Collezione, Cross, culotte, Dolls, Donna, donne, dress, elle, England, English, estate, été, femme, forår, frühjahr, frühling, ilkbahar, jacket, jar, jumpsuit, ladies, lente, linesheet, London, Lookbook, Marry Me, Michaela, mujer, navy, Origami, primavera, printemps, raincoat, season, ses, silk, skirt, sommar, sommer, spring, stripe, Stylebook, Suit, summer, UK, United Kingdom, vår, verano, verao, women, womenswear, workwear, yaz, YMC, You Must Create, zomer