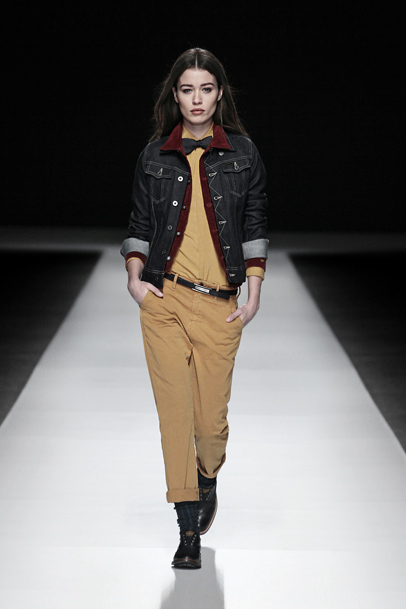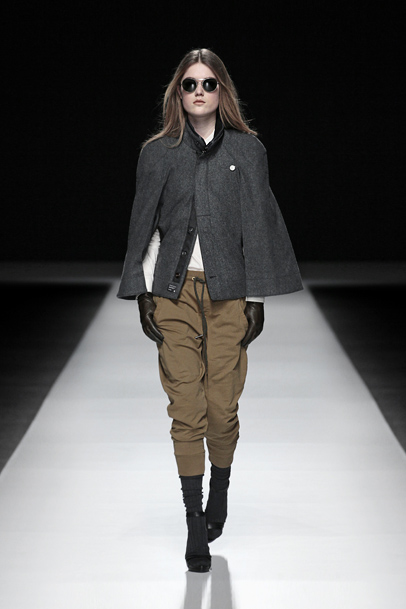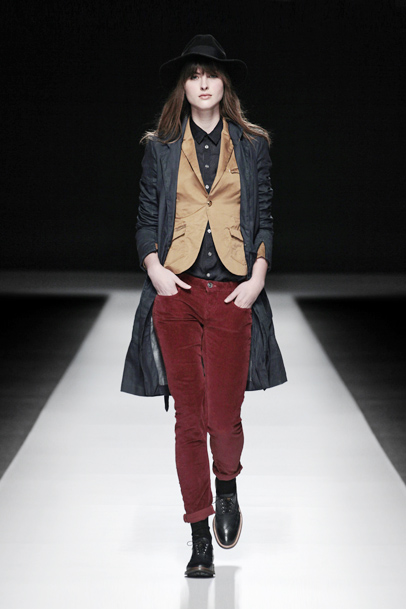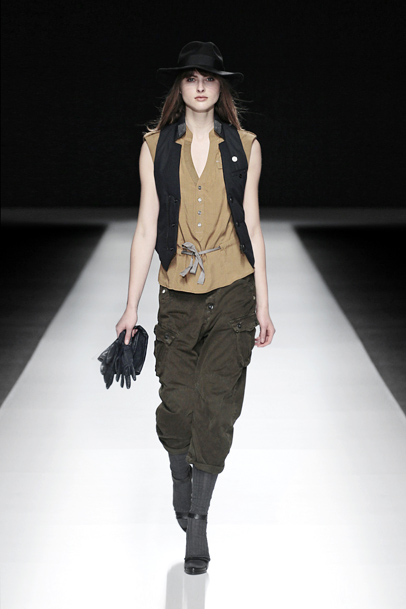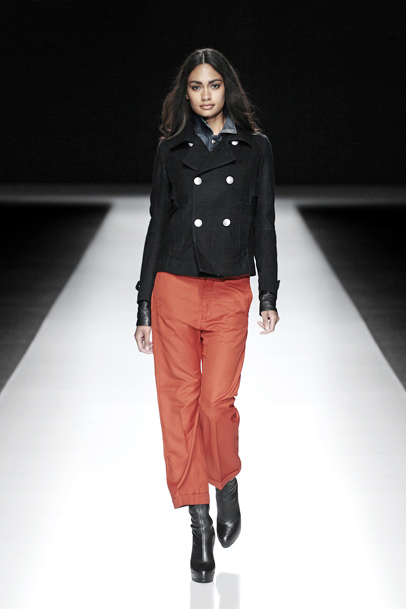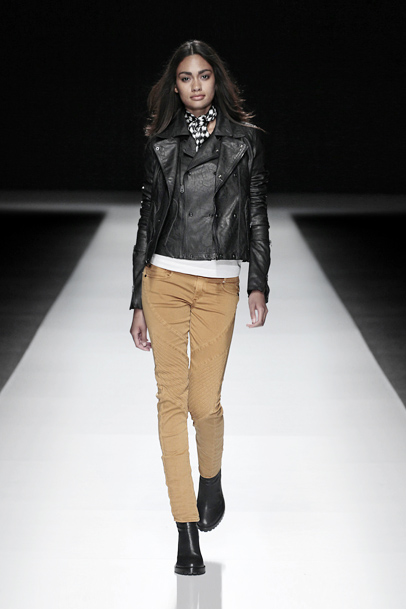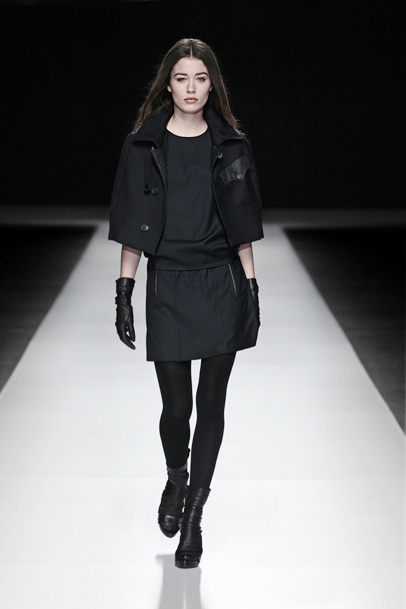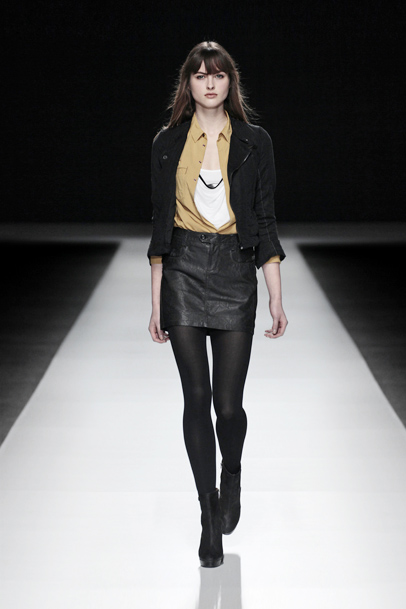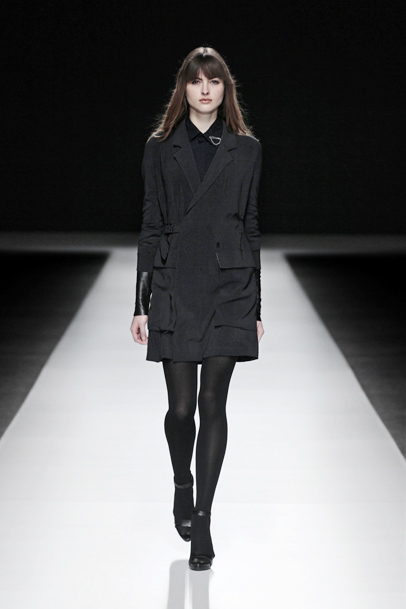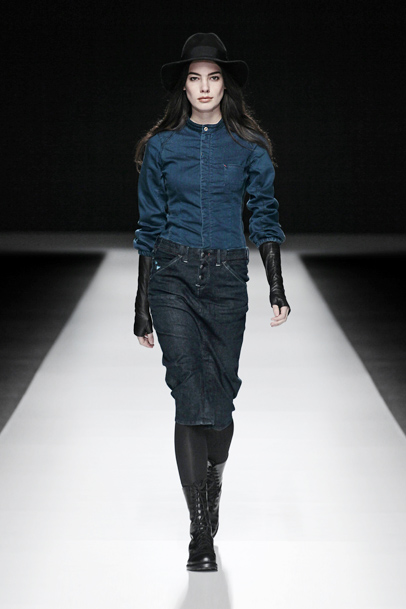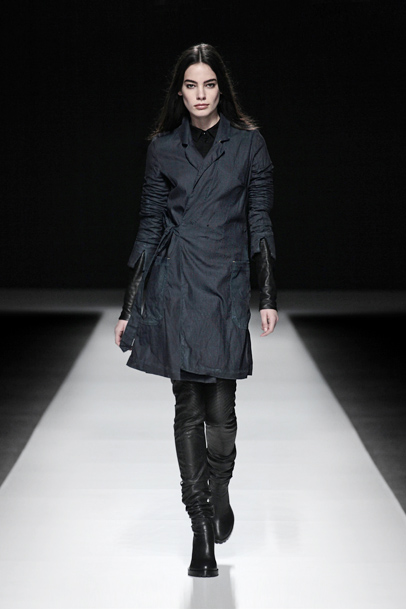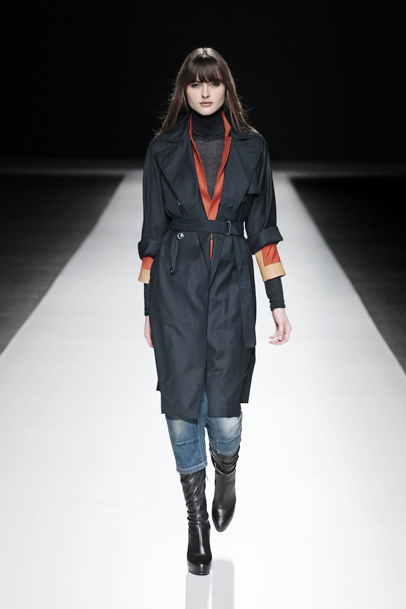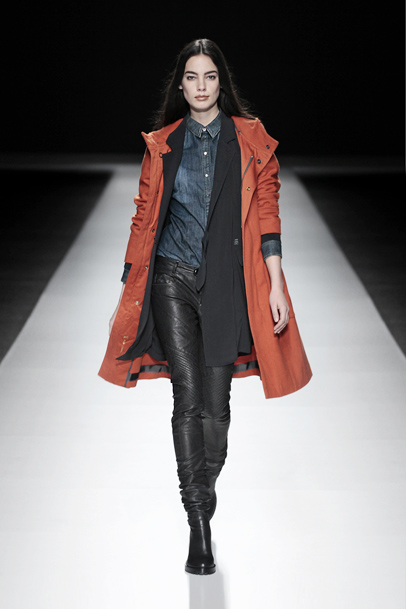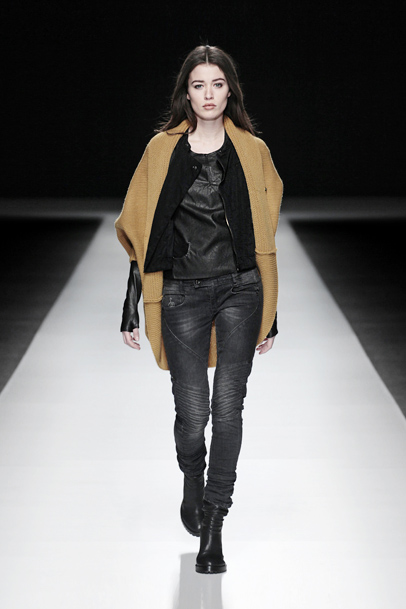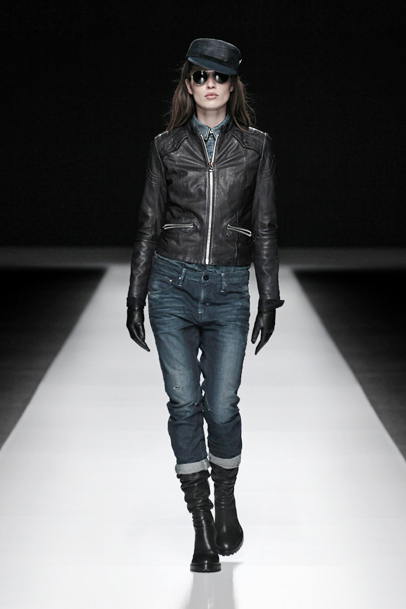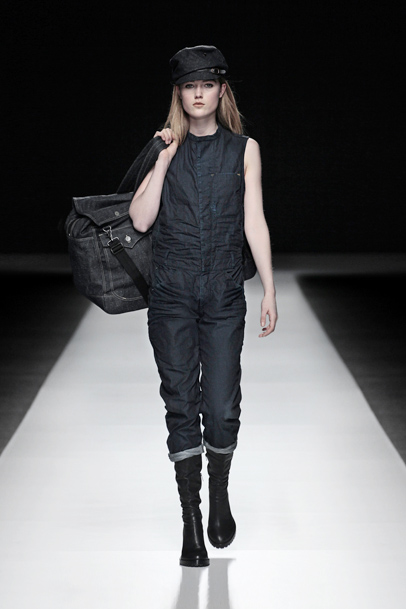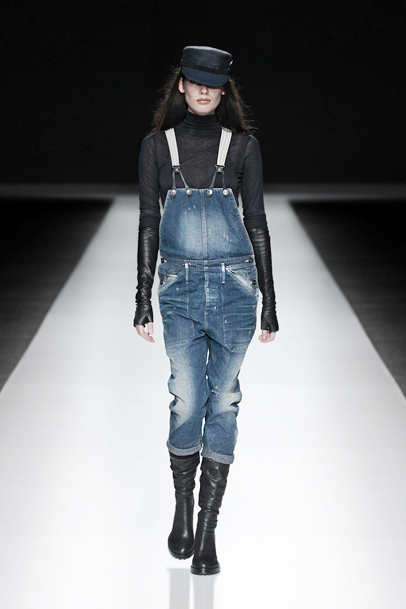 G-Star RAW presents their 2012-2013 Fall Winter Womens Collection. The brand's key denim style for this season is the Radar, designed by Pierre Morisset. It features lowered front pockets without the need for wearing the denim jeans in a low position.
A key innovation for this season is G-Star RAW's Deeptones which ensures that dark denim stays dark with minimal fading. Black denim is also popular with superstretch fabrics with a soft feel such as the Comfort graffit denim.
On the other hand, the RAW Essentials line focus on a key fabric called Cyber denim which highlights canvas materials recalling workwear styles as seen in the Coverall, Wrap Dress and Arc 3D tapered. Another strong point is the B-coat which shows a vintage French naval pea coat design in raw Sateen denim.
The Correct Line showcases a classic palette of navy, black and white lifted by the burnished orange of of the British countryside in Autumn. Furthermore, Laundry Army by G-Star RAW takes inspiration from the French Cavalry with utilitarian and militaristic aspects.
To add to the dynamic collection, G-Star RAW Denim Modernist injects a futuristic biker girl look to spice up the season. Finally, G-Star RAW Black Dresses exhibit a perfect night out with the Minimal Dress and Parka Dress.
*Photos by Peter Stigter

Fashion pieces we love are:
(from top to bottom images)
(01) Womens Slim Tailor Jacket, Modernist Radar BFF Shirt & Page Chino Loose Tapered
(02) Womens Cavalry Cape & Cavalry Pants
(03) Womens Raw Essentials Wrap Dress & Cavalry Pants
(04) Womens Cavalry Gilet, Cavalry Crusader Shirt & Rovic Cavalry 3D X-Loose Pants
(05) Womens Correct Line Pea Coat & Correct Line Big Bronson Chinos
(06) Womens Modernist Radar Perfecto Jacket & Modernist Radar Skinny Biker Jeans
(07) Womens Correct Line Minimal Dress
(08) Womens Modernist Radar BFF Shirt & Modernist Radar Long Mini Skirt
(09) Womens Correct Line Parka Dress
(10) Womens Anchor Slim Pencil Dress
(11) Womens Raw Essentials Wrap Dress & Modernist Radar Skinny Jeans
(12) Womens Correct Line Classic Trench Coat, Correct Line Boyfriend Blazer & Sen Loose Jeans
(13) Womens Correct Line Duffle Coat, Hussar Denim Slim Shirt & Modernist Radar Skinny Jeans
(14) Womens Denim Modernist Cardigan Knit, Modernist Radar Perfecto Overshirt & Modernist Radar Skinny Jeans
(15) Womens Aviator Leather Jacket & Raw Essentials Arc 3D Tapered Denim Jeans
(16) Womens Raw Essentials Coverall, Ava Wool Cap & Dean Travel Bag
(17) Womens Raw Essentials Salopette & Ava Denim Cap

Designer Denim Jeans Fashion:
Season Collections, Campaigns and Lookbooks.
Credit and Source Links:
www.g-star.com
shop.g-star.com

Related Posts and Links:
In 2012-2013 Fall Winter, Collections: Fall Winter, Womens Collections: Fall Winter on April 13, 2012.
Tags: 2012, 2013, Amsterdam, Arc 3D, Automne, autumn, autunno, B-coat, Biker, black, Black Dresses, British, canvas, catwalk, cavalry, collection, Collezione, comfort, Correct Line, countryside, Coverall, cyber, dark, Deeptones, denim, Denim Modernist, designer, donne, Dutch, efterår, fall, fashion, fashion show, French, futuristic, G-Star, G-Star Raw, graffit, Herbst, herfst, Hiver, höst, inverno, invierno, jeans, jeanswear, kis, Laundry Army, linesheet, Lookbook, military, minimal, Moto, motorcycle, naval, Netherlands, otoño, outono, pants, parka, pea coat, Pierre Morisset, pocket, Radar, raw, RAW Essentials, Ready-to-Wear, Rider, RTW, Runway, Sateen, season, sonbahar, Stylebook, utilitarian, vinter, winter, Womens, womenswear, workwear, Wrap Dress